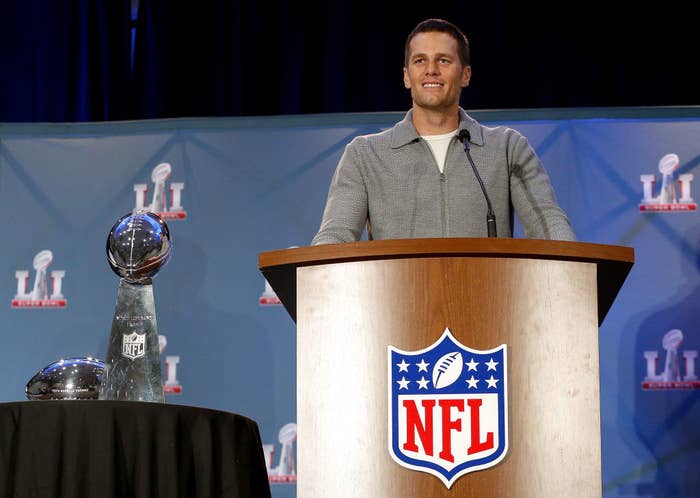 New England Patriots quarterback and current Super Bowl champion Tom Brady on Tuesday said that he didn't consider the victory trip to the White House to be "a political thing," and that the decision of whether or not to attend rested on his teammates individually.
Brady's comment came amid announcements by at least six of his teammates that they would not participate in this year's traditional victory ceremony hosted by the president.
Safety Devin McCourty, citing President Trump's "strong opinions and prejudices, said that he didn't feel accepted in the White House.
"Everybody has their own choice," Brady said on NBC's Pro Football Talk.
"It really is a great experience. Putting politics aside, it never really was a political thing, at least it never was for me. It was just something that was always a privilege to do because you won a championship and you got to experience something cool with your teammates," he added.
In 2015, Brady did not attend the Patriots' White House visit when Obama was president.
"A couple years ago, I wanted to go, and then didn't get the opportunity based on the scheduling," he said.
Trump, meanwhile, has tweeted his support of the quarterback in the past, and the two are known friends.

Brady also acknowledged in the interview that the White House visit comes during the off-season, and that those days "are valuable for everybody.
You only get so much time with your family and friends and if people don't want to go, they don't want to go, and that's their choice," he said.
BuzzFeed News has reached out to Brady's representatives for comment.