Three people were arrested and charged Friday in connection with a huge fire that caused a major Atlanta highway to collapse on Thursday afternoon.
Nobody was killed or injured in the blaze, but officials have said it will take several months to restore the bridge in a city already plagued with dense traffic.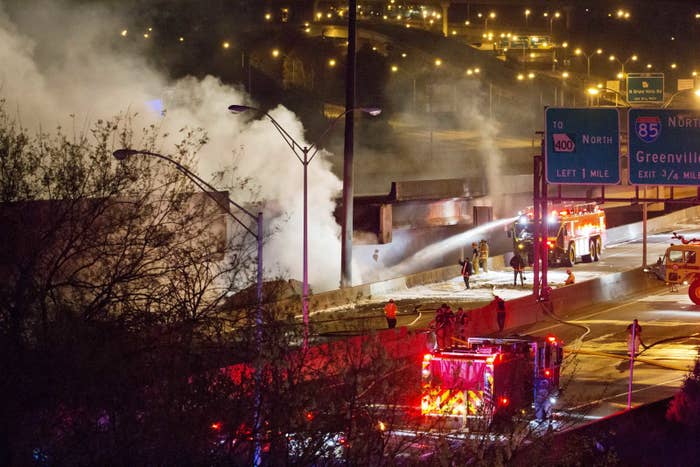 The Atlanta Fire Department announced Friday night that investigators had made arrests, and that one person "remains in custody with charges directly related to [the] fire…"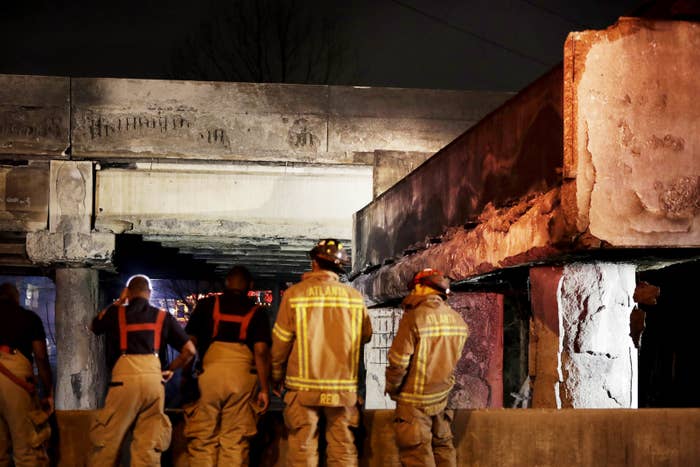 Fire Department spokesperson Sergeant Cortez Stafford told BuzzFeed News that investigators, along with the help of state fire marshals, have now identified the suspects as Basil Eleby, Barry Thomas, and Sophia Brauer.
Eleby, 39, "is the individual we are holding responsible for the fire and Fire Investigators believe it was set maliciously after questioning the suspect," Stafford said in an email.
He has been charged with first-degree criminal damage to property.
Thomas and Brauer each have been charged with criminal trespassing, the sergeant said.
Atlanta Department of Transportation Commissioner Russell McMurry said during a press conference Friday that three sections each on the north- and southbound sides of Interstate 85 will need to be removed and completely rebuilt.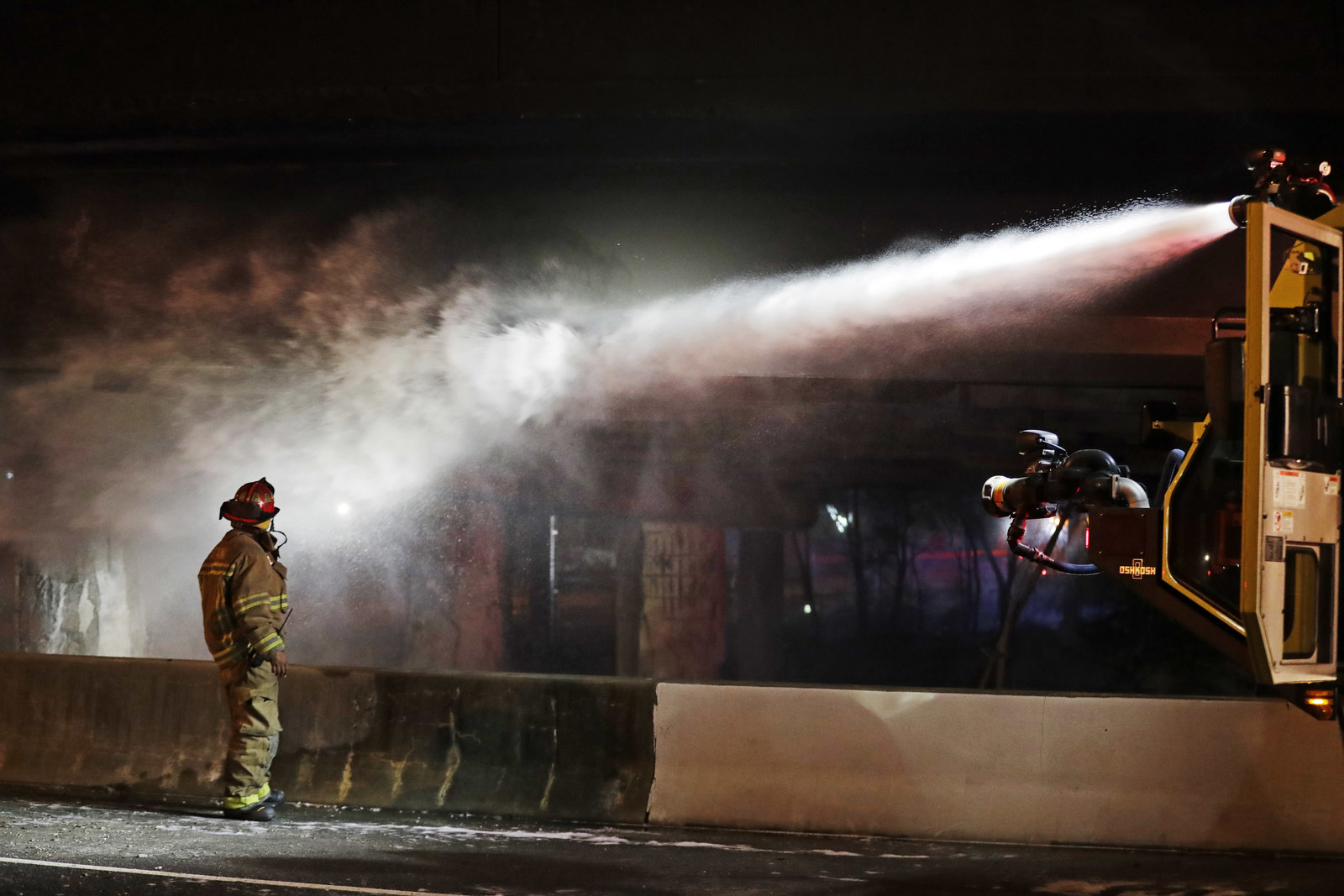 "That is a total of 350 feet northbound and 350 feet southbound that will have to be replaced," he said.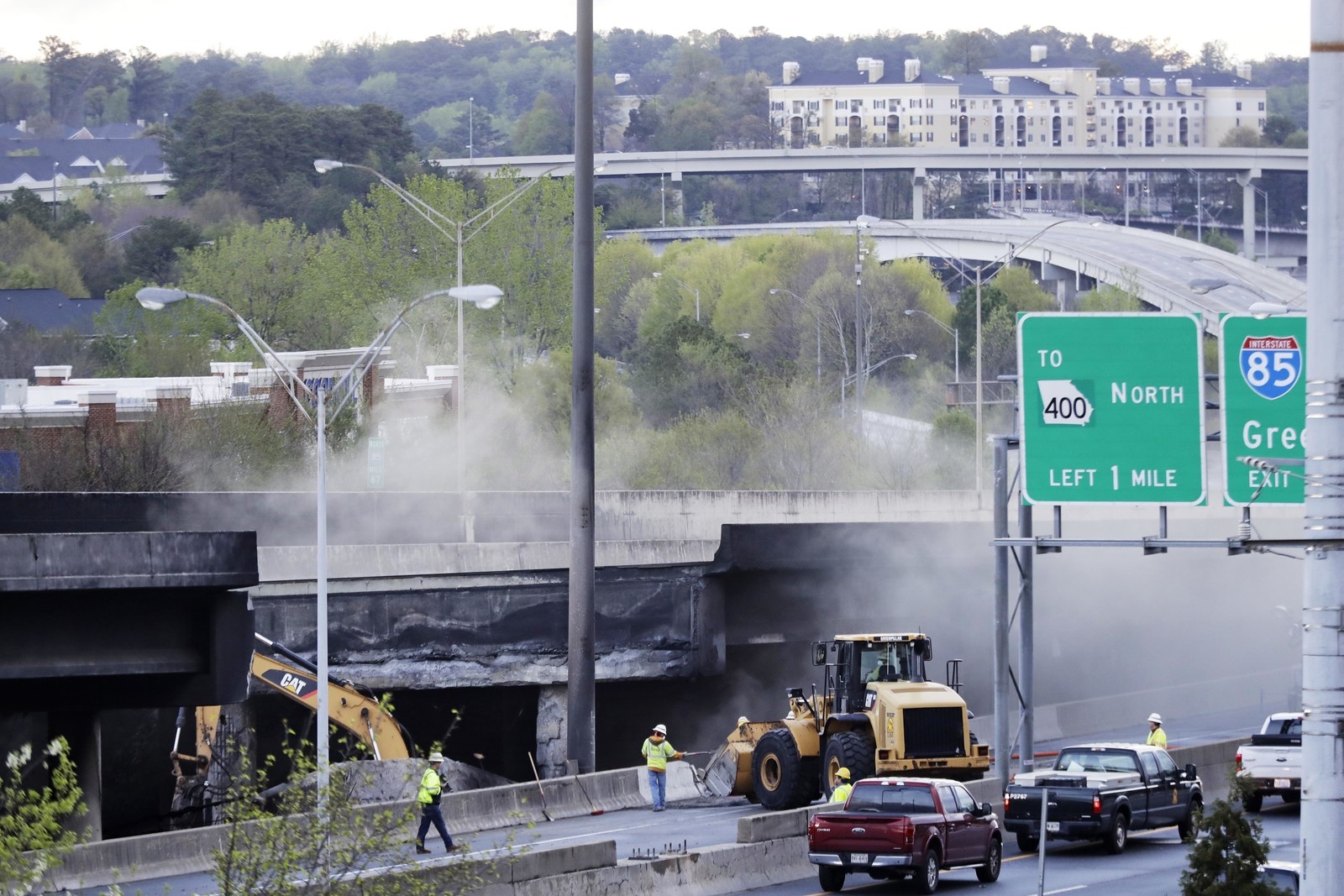 McMurry added that while officials could not give a firm estimate of how long it would take to fully restore the roads, "you should know that this will take take at least several months to rebuild."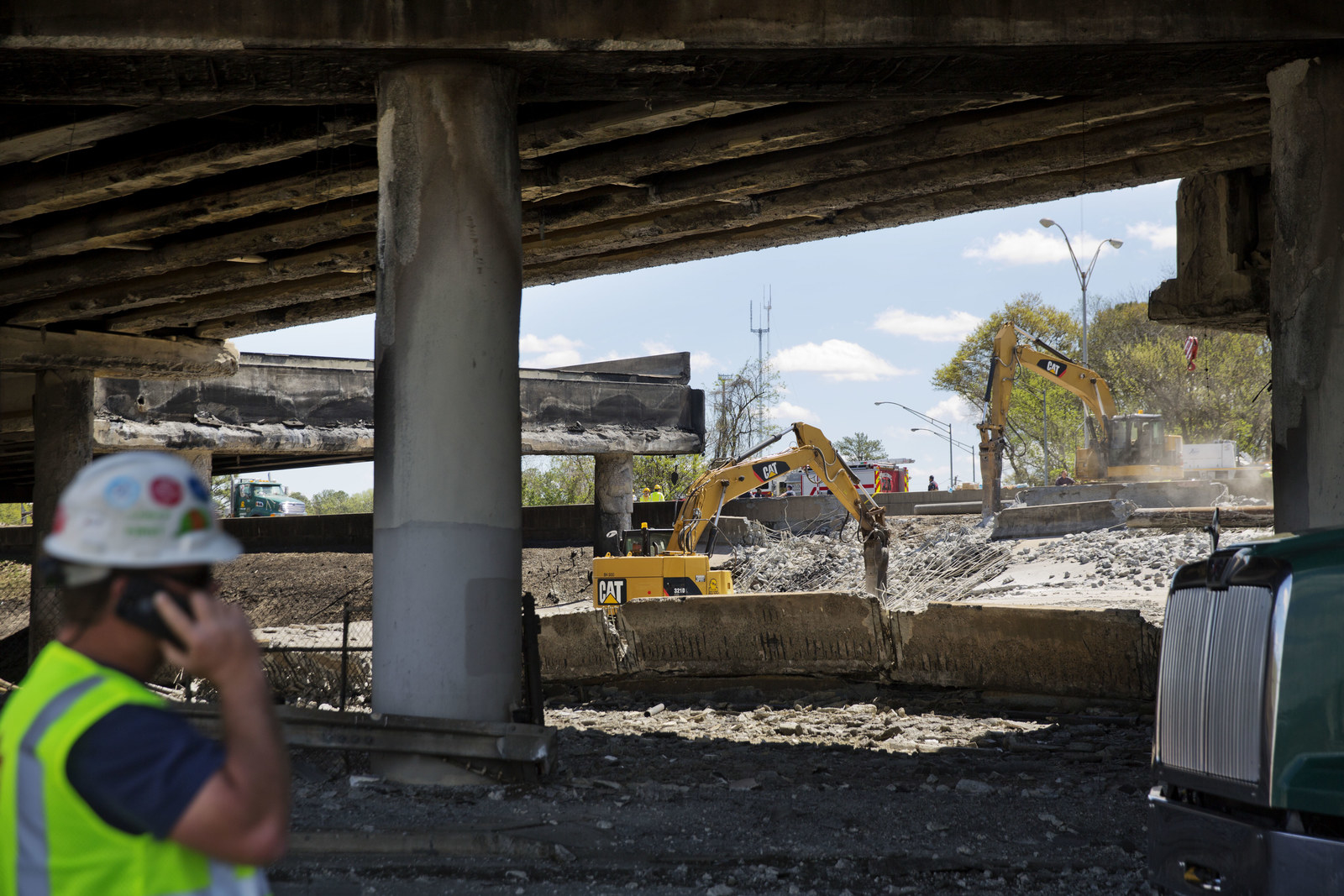 Demolition efforts to clear the ground of debris have already begun, and are expected to continue through the weekend, he said.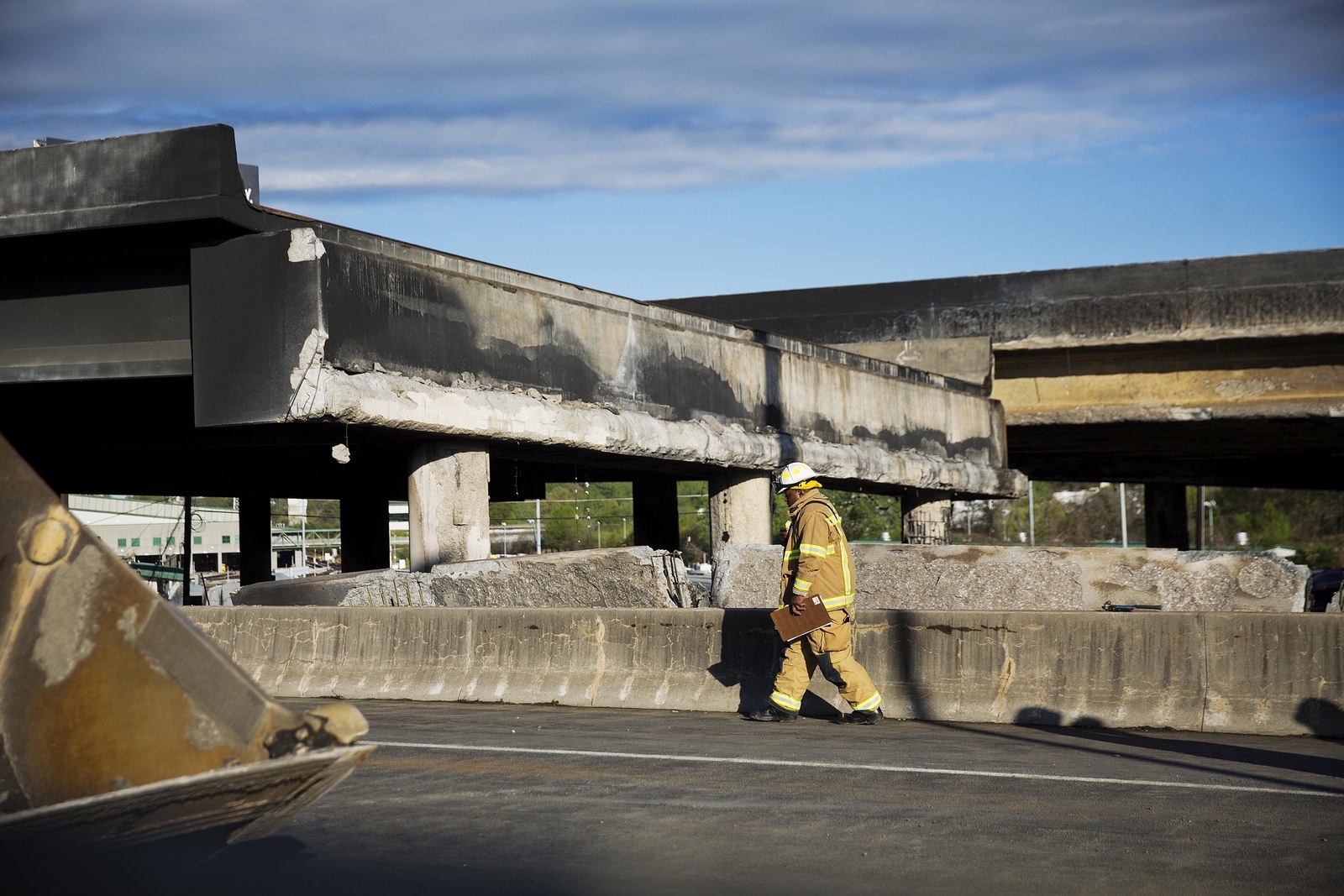 According to McMurry, Georgia Governor Nathan Deal had spoken with US Transportation Secretary Elaine Chao, who authorized the release of $10 million to "advance the replacement of the damaged area."