Robert Mugabe's political party organized a rally to push for his resignation, and Zimbabweans have shown up in droves to support the call, setting aside their cautious optimism about the end of the 93-year-old president's rule and taking to the streets.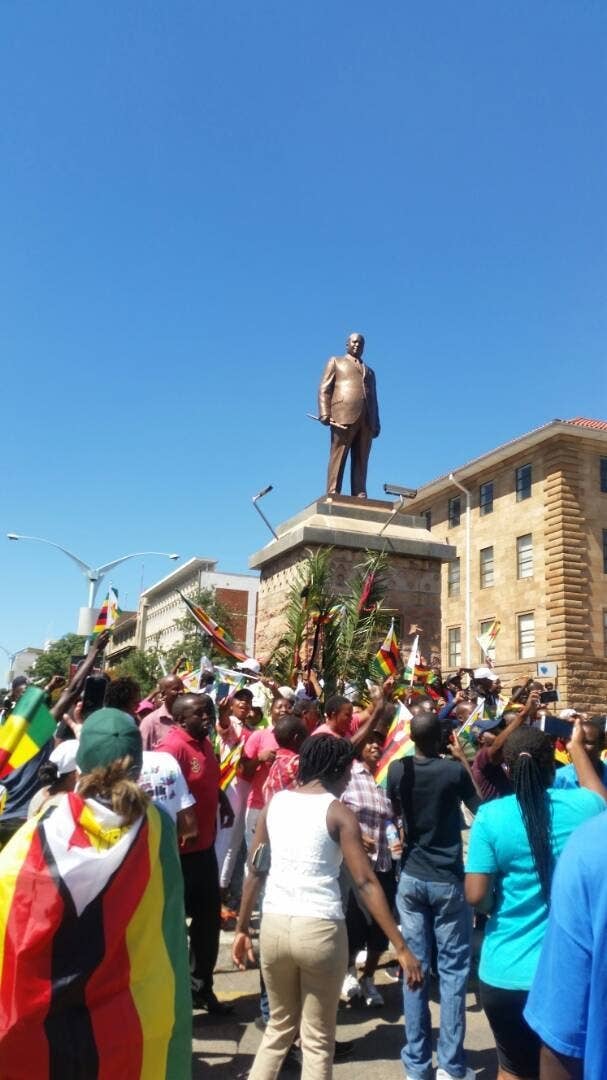 People gathered in cities across the country waving flags — which the government had banned last year — and reciting chants for an end to the leader's 37-year reign.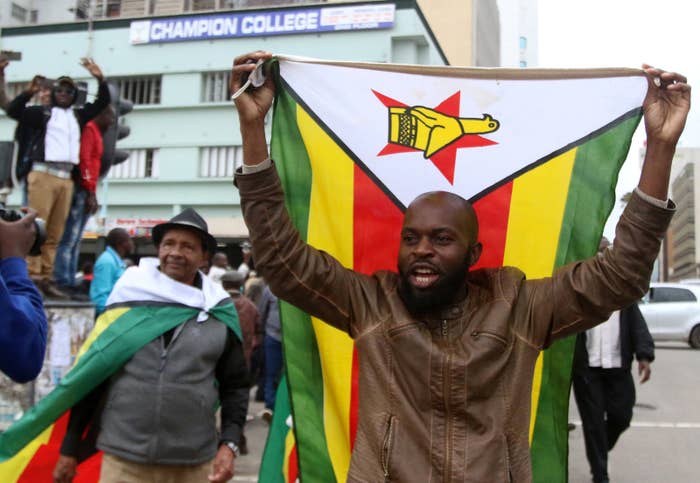 "I will tell my kids we are the ones who removed Mugabe after 37 years," one marcher said at a protest in Bulawayo, the nation's second-largest city.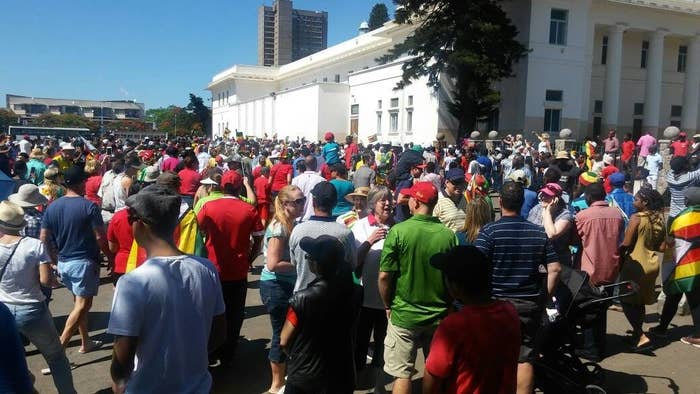 The march was fueled by a joyous and celebratory energy in what many are saying is the biggest public display of disregard for Mugabe they had ever seen.
By Saturday afternoon, the crowds in Harare had grown so large that people were being turned away from the stadium where the march is expected to converge.
Keshor Chitambira told BuzzFeed News in a WhatsApp message from Harare that the outpouring of people at the march made him feel "very happy and hopeful."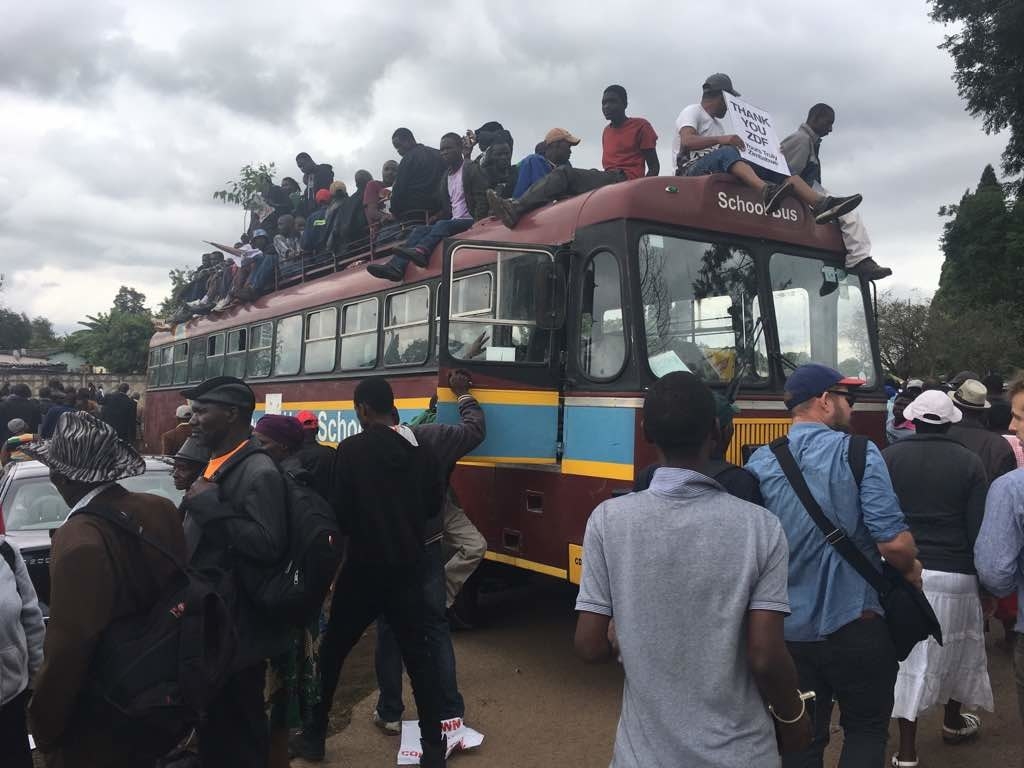 One marcher in Bulawayo said the fact that Mugabe's own party organized this rally was proof that it was time for the president to concede.
Zimbabwe's political future has been hanging in the balance this past week. The military on Wednesday placed Mugabe under house arrest after he abruptly fired the vice president, and began summarily arresting people around him who were accused of having committed crimes.
Many Zimbabweans have praised the military for standing up to Mugabe's purge. At Saturday's march, many begged soldiers for selfies.
"The people have spoken. I feel so good," said one marcher in Bulawayo.