This Mom Just Gave Birth To A Child On Christmas For The Second Time
Joys to the world!
Forget hoverboards and mountains of presents beneath the Christmas tree: This New York couple just schooled everyone on how best to celebrate the holiday.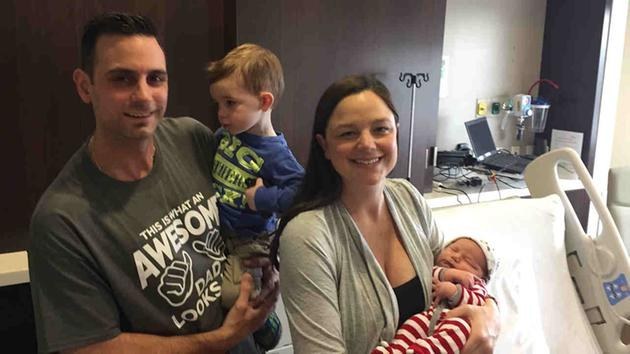 Karyn and Vic Faster of Long Island, New York, welcomed a fourth member to their family on December 25. The newborn boy, appropriately named Nicholas, is the couple's second child born on Christmas Day.
Little Nicholas entered the world at 6:40 a.m. on Friday, according to the New York Daily News.
Two years ago, Karyn gave birth to Anthony at 1:51 a.m. ET on Christmas morning.
Karyn told the newspaper that after the family had returned from mass on Christmas Eve, they had dinner and Vic had just sat down to watch a movie.
"I remember when we got home Vic was watching It's a Wonderful Life and I went into the room and told him, 'We've got to go,'" she said.
BuzzFeed News has reached out to the Fasters for more details, but Karyn told ABC 7 News, "We had a baby on Christmas Day, but then to have a second one on Christmas Day is truly a Christmas miracle."