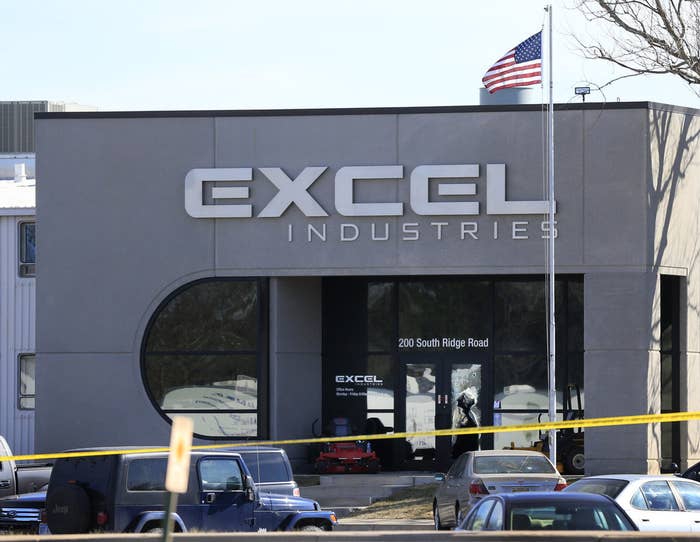 Ernie Munoz had just started his shift at Excel Industries Thursday afternoon when a gunman identified by police as Cedric Ford opened fire inside the facility, killing three people before he was fatally shot by police.
Munoz, 35, had just moved to Kansas from Texas seven months ago. He worked at All-Pro Fasteners, a company that sells fasteners, bolt nuts, and screws to Excel and has a station inside its Hesston site.
Munoz told BuzzFeed News that around 4:15 or 4:20 p.m., he heard three loud bangs.
"Immediately, I hunched down because I thought it was inside the building," he said. "I didn't know what it was, but my first reaction was to duck."
He then saw the shooter, identified by police as Excel employee Cedric Ford, enter the building. The gunman "just started firing off" about 70 yards from him.
Munoz, who is familiar with firearms, immediately identified an AK-47 and a pistol on the shooter's person.
His first reaction was to alert the hundreds of Excel employees of danger. They were all inside a lawnmower production building about the size of six football fields that holds as many as 650 people.
"I told my coworkers to get the hell out of there, this guy's about to kill us," he told BuzzFeed News. "I just reacted. I had to get people out of there."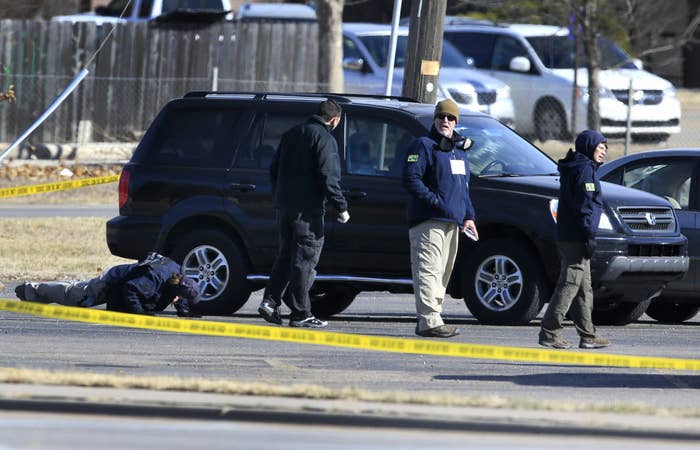 He recalled running to each production line, telling workers to run outside. Once they had distanced themselves from the shooting, Munoz said, he realized one of the men who had followed him out had been shot three times in the back.
"We all tried to keep him warm while we waited for an ambulance," he said.
He had not been in contact with and did not know the condition of the victim at the time of his interview with BuzzFeed News.
Around the same time, Excel employee Luke Schulz and his coworkers heard people yelling outside their welding cell. He then heard a "pop, pop, pop, pop," followed by a coworker shouting about a fire, he told BuzzFeed News.
"At first, I thought it was an electrical fire," Schulz said.
Schulz, 23, recalled one of his colleagues in the welding department, Dennis Britton Jr., was the first to shout for people to exit the facility.
As soon as he was outside, Schulz said, he heard more popping noises, and only then realized they were gunshots.
He was not injured, but later learned that several of his coworkers had been hit. One of them, Josh Higbee, is among the victims from the shooting. The last time Schulz saw him was when they had asked about the yelling going on outside.
"I worked directly with Higbee everyday," Schulz told BuzzFeed News. "He was a good guy."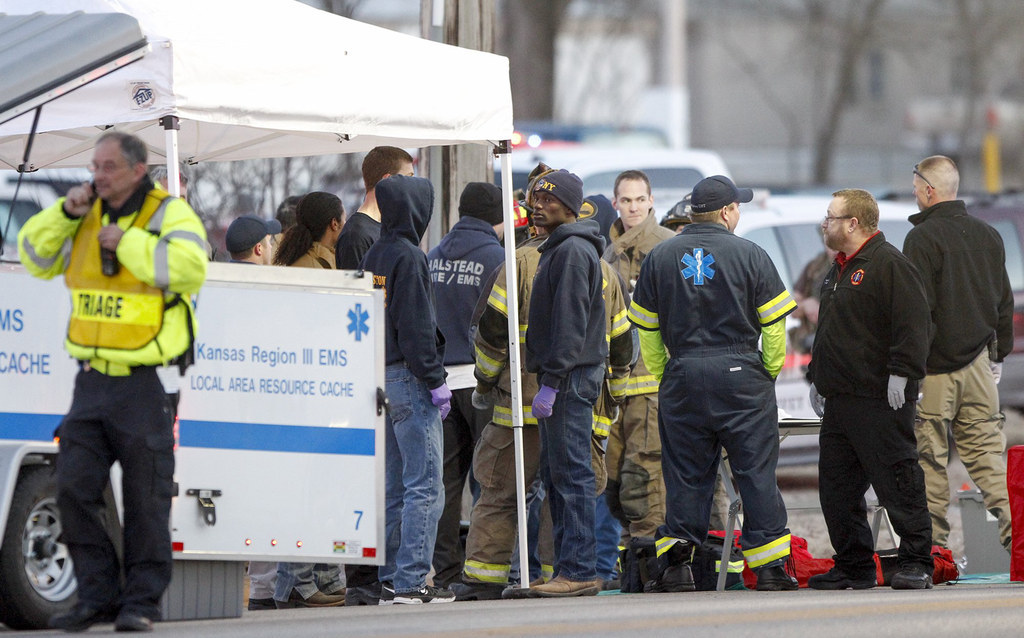 Police officers arrived shortly after Munoz and the people with him got outside. He said at one point he saw a black man who resembled Ford enter his line of vision with a gun in his hands. Munoz yelled to the people with him to run, but it turned out he was actually a Newton County sheriff's deputy.
"It was a horrific experience," Munoz said. "You only see this stuff on TV."
Munoz had seen Ford at Excel industries before Thursday's incident, but had deliberately steered clear of him.
"I didn't feel good vibes from him," he said. "I said hello a couple of times, but that's it."
Schulz said he had never really conversed with Ford, but had seen him around.
Craig Fountain, who supervised Munoz at Excel, praised his bravery.
"As far as we're concerned, he's a hero," said Fountain, who had left Excel before the shooting.
For his part, Munoz says he may have been inside the plant that day for a reason.
"I almost enlisted in the Army last year, but went to Excel instead," Munoz said. "Maybe I was sent there for that day."