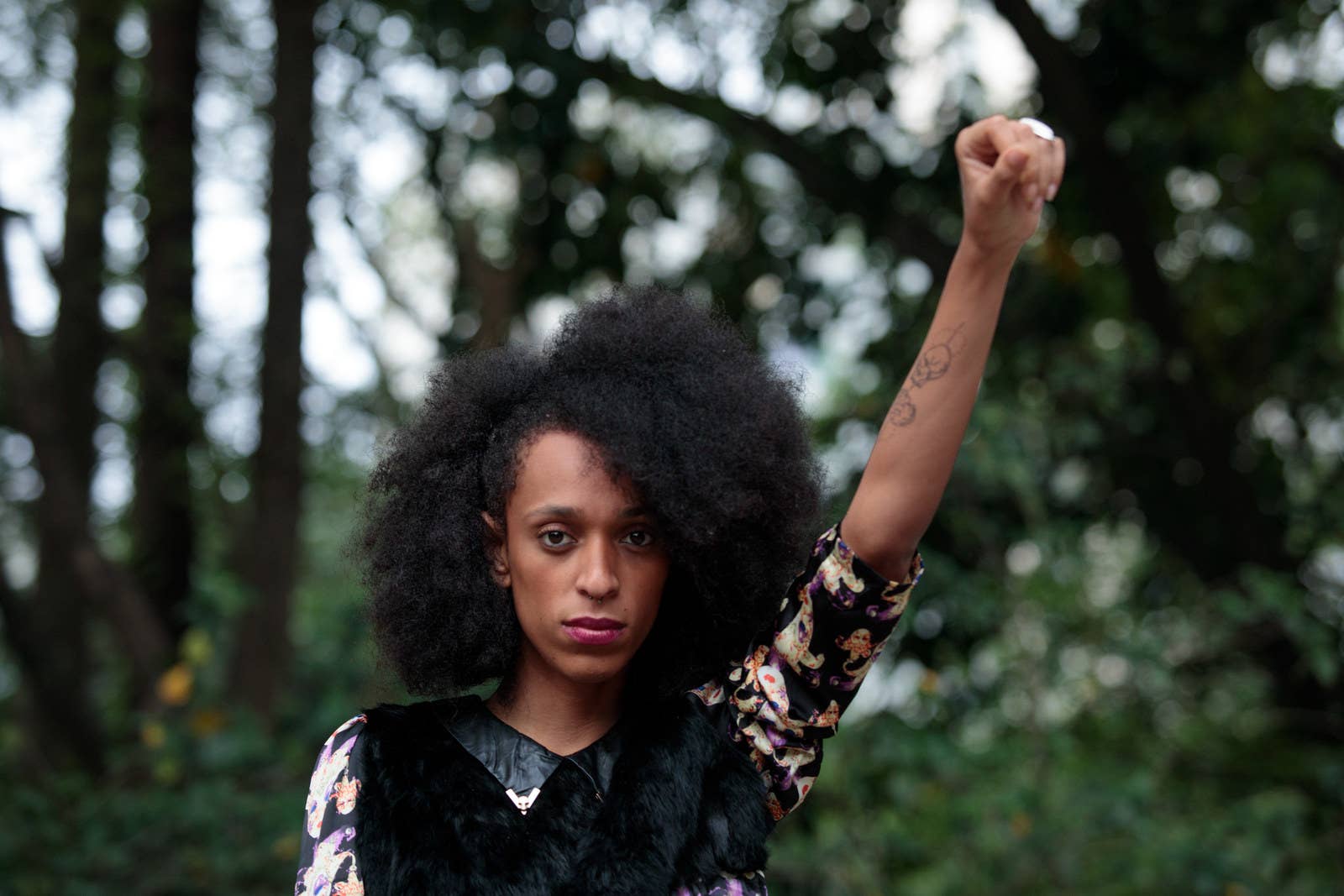 SÃO PAULO — In an election that saw a far-right populist who has praised Brazil's past dictatorship rise to power, two black trans women made history.
Jair Bolsanaro was elected president on Oct. 28, on the back of racist, sexist and anti-gay rhetoric, but just a few weeks earlier Erika Hilton and Erica Malunguinho became the first trans women to earn positions in Sāo Paulo's influential state legislature.
Despite their different paths — one was a formerly homeless teenager thrust into politics, the other came from a family of activists — Hilton and Malunguinho share a radical vision for their country, one that centers on empowering other Afro-Brazilians. And they are not deterred by Bolsonaro's comments, or those of his supporters, or even the president-elect's future actions. For them, it's no different from the discrimination they've faced their whole lives.
"A living black body is the biggest act of resistance in this racially stratified society."
Bolsonaro's election comes at a time where being black, queer, and outspoken is a life-or-death matter in Brazil. Violence against members of the LGBT community had already been at an all-time high when Rio de Janeiro city councilor Marielle Franco was shot four times in the head and killed along with her driver on March 14 this year, in a suspected assassination. Franco, a black, queer activist turned politician, had long been a vocal critic of police brutality in the favelas of Rio and a known champion of women, single mothers, and poor people. Her death sent shockwaves throughout the country, and throughout the world, forcing people to acknowledge Brazil's rampant racism and violence.
Eight months later, no arrests have been made in connection to Franco's death. Amnesty International has called the lack of progress in the investigation unacceptable.
The fraught political environment makes Hilton's and Malunguinho's victories even more noteworthy. It also means that as the first two trans state legislators in the country's history, they have their work cut out for them in Bolsonaro's Brazil.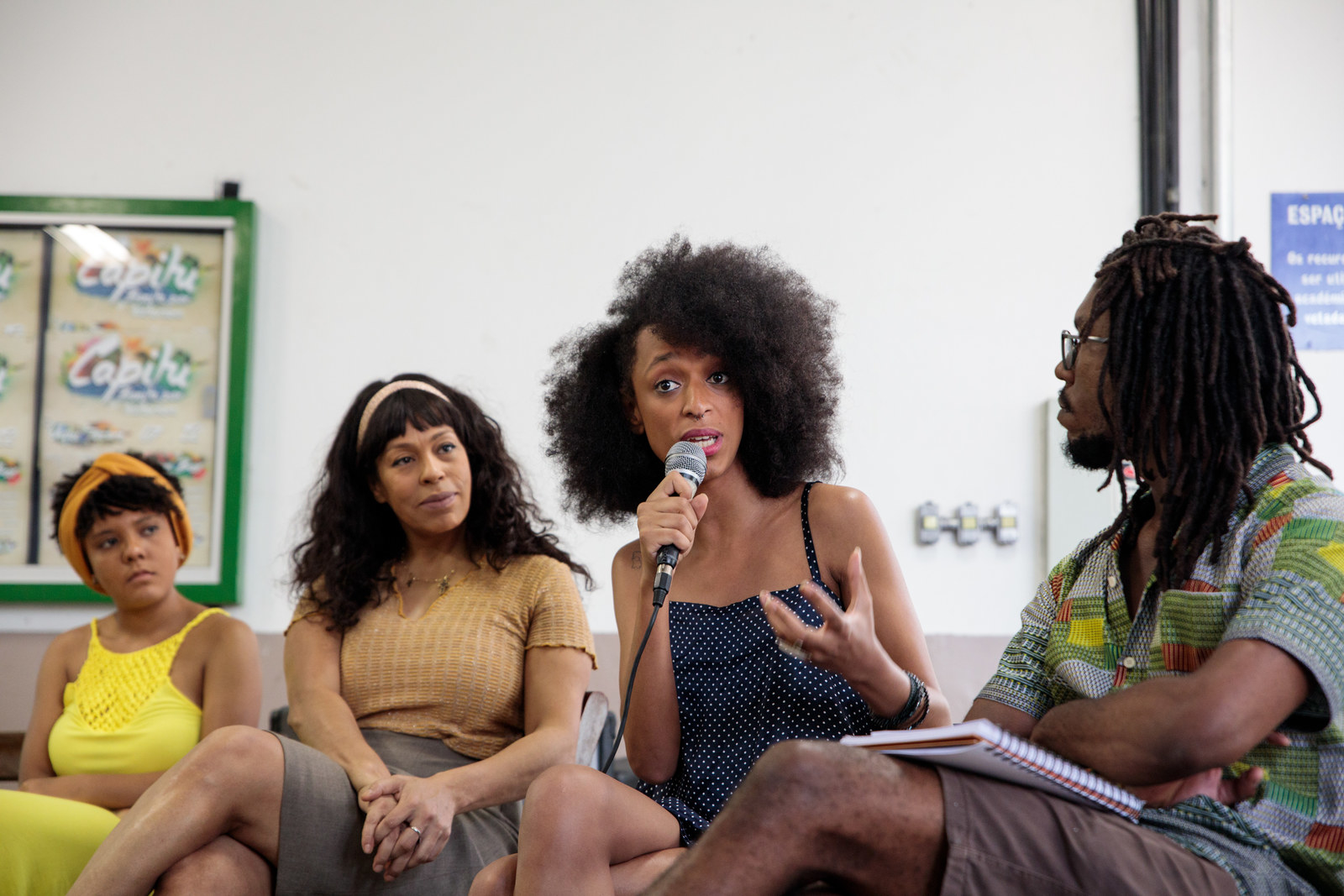 Hilton's foray into politics started with a fight with a bus company three years ago.
Hilton, who was 22 years old at the time, had tried to purchase a bus pass in her hometown of Itu, a small city about 60 miles northeast of São Paulo. But the company refused to print her "social name," the name she chose for herself after she transitioned, on the card. São Paulo has a state law protecting trans rights, but it only extends to state institutions, not the private company Hilton was dealing with.
The argument prompted her to launch two different online petitions advocating for trans people to be able to choose their own names. She eventually won the fight, and earned a reputation as a champion of trans rights in the process. Soon, she started receiving invitations to give lectures on campus, and continued to learn more about politics, eventually leading to her victory in last month's election.
Hilton told BuzzFeed News from a café in São Paulo that when a leftist political collective called Bancada Ativista, which translates to the "Activist Bench," approached her earlier this year and asked her to run with them, she was unsure it would work.
But then, she started considering the symbolic meaning of running as a black trans woman, regardless of the result. She thought about what it meant to increase the black representation within the collective, to introduce trans representation.
"So I accepted Bancada Ativista's invitation, thinking of featuring my [trans] body, agenda, and narrative, but never thinking of becoming an MP," Hilton said over an iced tea. "Then I ended up becoming an MP without really planning it."
Because Hilton ran under the Bancada Ativista banner, all nine members technically share a single seat, which makes her victory a little different from that of Malunguinho, who ran individually but under the Socialism and Liberty party, the same party Franco belonged to.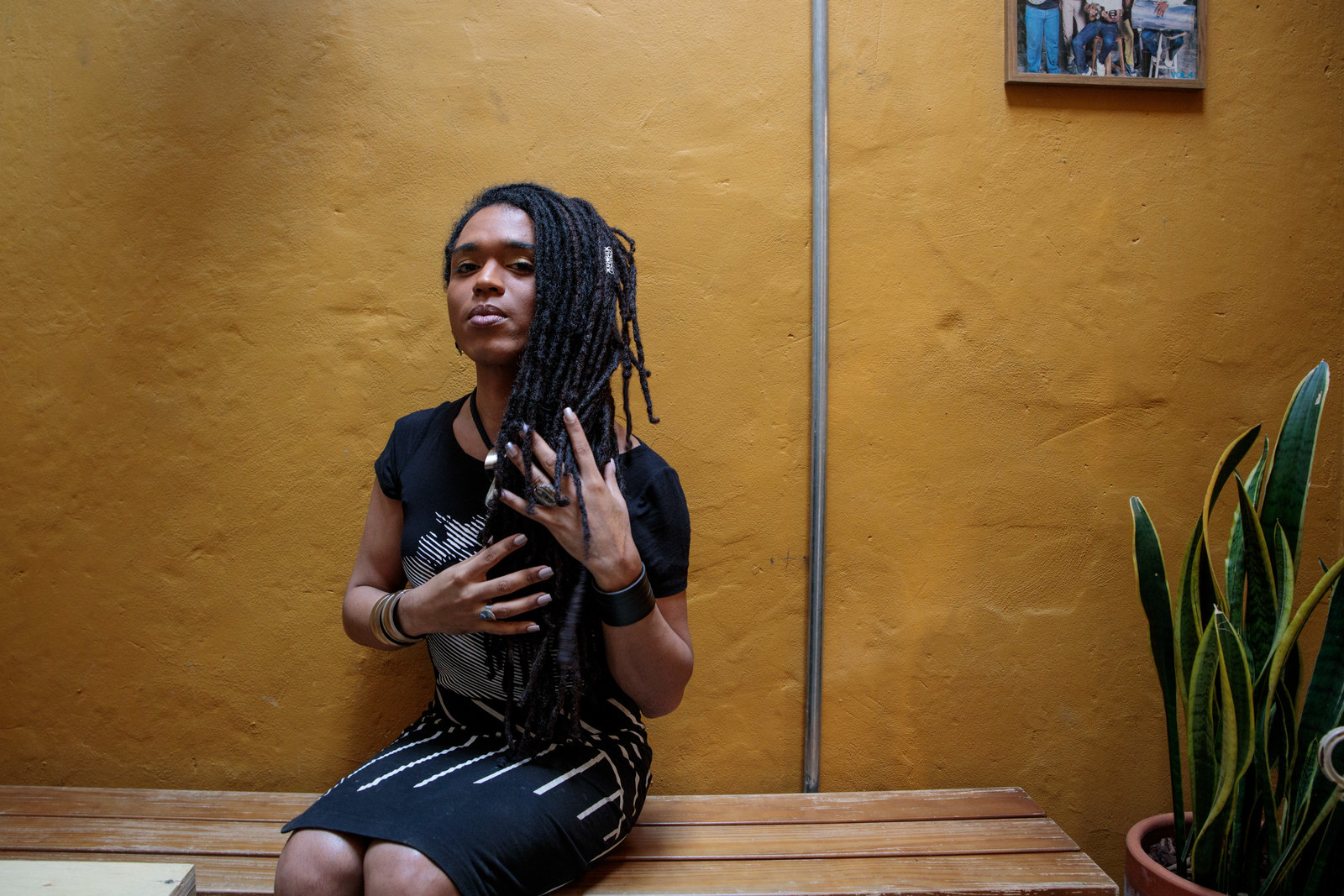 When Erica Malunguinho entered the trendy downtown São Paulo restaurant for a scheduled interview, the first thing she did was slap a bright green, laminated folder down onto the table. It was a résumé that someone had given to her on the street as she walked over. Since her election, the 36-year-old has received nearly 10 job inquiries from people randomly approaching her, she told BuzzFeed News over zucchini lasagna.
Asked what brought her into politics, Malunguinho immediately asked if the question referred to white politics or black politics. To her, simply being black in Brazil — which has the largest population of African descendants in the western hemisphere, and still grapples with slavery's legacy of racism, colorism, and disproportionate police brutality committed against black people — is inherently political.
"A living black body is the biggest act of resistance in this racially stratified society," she said.
Malunguinho went on to say that mainstream politics in Brazil often ignores Afro-Brazilian history, which includes things like quilombos, Brazilian communities founded by fugitive slaves in the 1600s (Brazil was the last country in the Western world to abolish slavery in 1888). Two years ago, Malunguinho established a modern-day quilombo of her own in São Paulo, an inclusive space called Aparelha Luzia that celebrates art, education, and Afro-Brazilian culture and resistance.
So, even though Malunguinho decided to run for office for a party and not as an independent, she knew that her platform would be a projection of the ideals her quilombo represents: the empowerment of marginalized people, which includes black people, LGBT people, and poor people. Besides, she added, none of the big leftist political parties were radical enough for her liking.
"Do not stop looking at Brazil. We are going through a collapse."
Bolsonaro's election, she believes, is as much as result of far-right white supremacy as it is "the left's absence of radicalism, [and] the lack of radicalism of those who have been in power to put race at the foundation." That absence, she said, "opened space for racist, homophobic, misogynistic ideas to take power not only through Bolsonaro himself, but through the people who feel represented by him."
This rise of a younger, more diverse, more female, more radical left draws parallels to the changing face of the US Democratic Party after the midterm elections on Nov. 6. Hilton said it was encouraging to see US Democrats take back control of Congress.
Given the extrajudicial violence that plagues black and queer people in Brazil, in some ways, Hilton and Malunguinho recognize how their new political status puts them even more at risk. But as black trans women, they also know that what they are getting ready to face in office won't be that different from what they've been up against for most of their lives.
For Malunguinho, the biggest problem facing Brazil, even before Bolsonaro was elected, is the disenfranchisement of Afro-Brazilians, whose proportion of the total population hovers between 51% and 54%, and who have historically been underrepresented in the government but overrepresented in prisons and poor neighborhoods. Before the election in October, white Brazilians made up 71% of Congress. An Oxfam Brazil study from 2015 found that across job sectors, Afro-Brazilians earned 56.5% less than white Brazilians.
"Instead of thinking there is a problem in education, health, or housing," Malunguinho said, "the problem is not only in these things, but in the racism that puts black people in poverty."
If Bolsonaro's past comments on Afro-Brazilians are any indication of the attention he plans to direct towards that community, Malunguinho faces a tough task. The president-elect said on a local TV show in 2011 that he would not allow his sons to date a black woman because they had been well-educated. More recently, he declared in a July interview that he did not think black Brazilians deserved any sort of reparations as a result of slavery.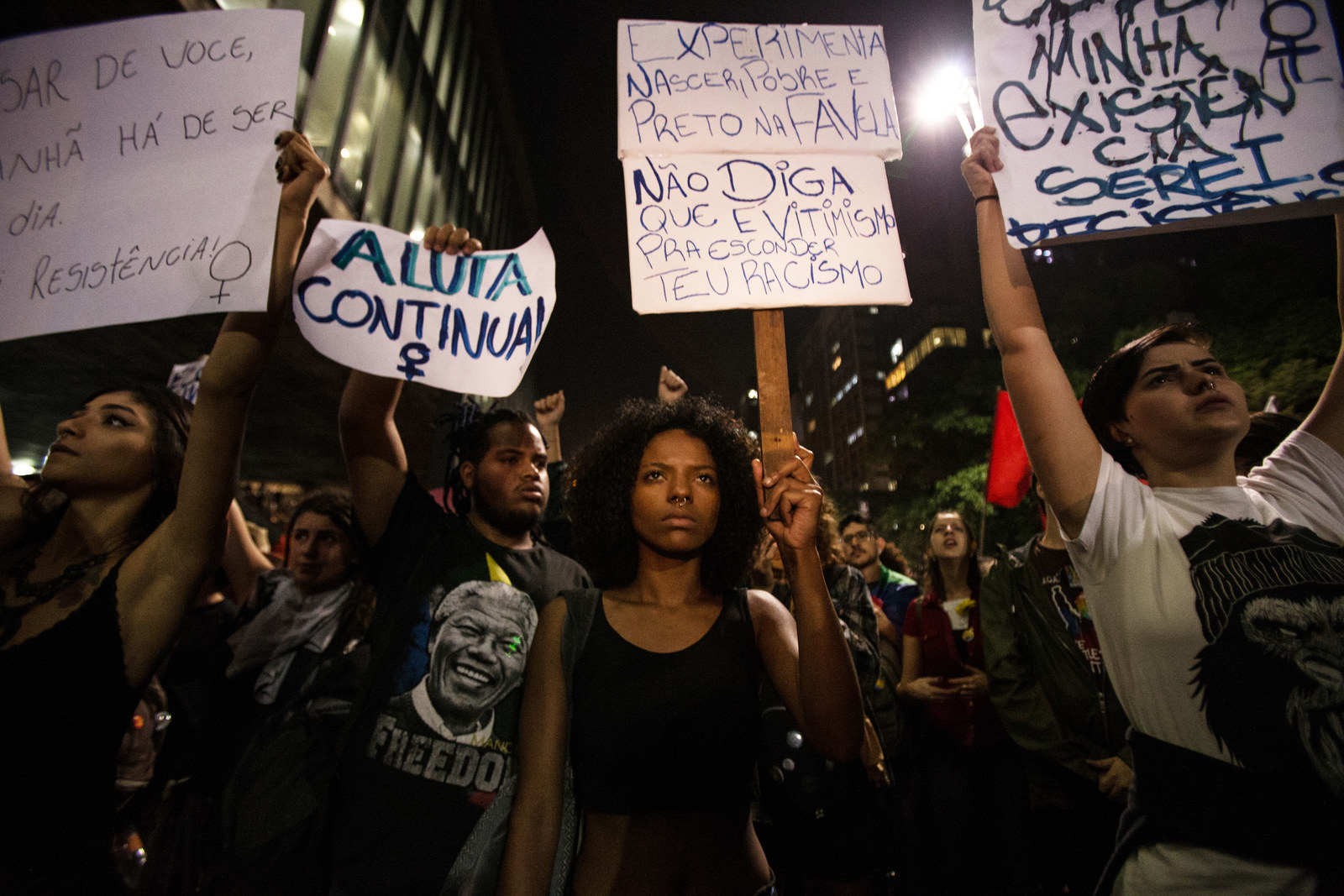 "What debt of slavery? I never enslaved anyone in my life," he said. "Look, if you really look at history, the Portuguese didn't even step foot in Africa. The blacks themselves turned over the slaves."
He's also referred to the Afro-Brazilians who live in quilombos as "parasites" who "weren't even fit for breeding," and has hinted at plans to curb the country's federal affirmative action laws that benefit black Brazilians and poor people in universities.
When Hilton and Malunguinho were asked if they were afraid of being in the public eye as the first trans politicians in a country that had the highest total number of murders of trans women in the world, they gave mixed answers.
Hilton said "fear" is a word that accurately summed up her life lately. She was kicked out of her home when she was 14 and spent several years living on the streets, sometimes engaging in sex work to get by financially. She said that even though she will soon become a politician, she doesn't see her life as any different from the trans people she met when she was struggling as a teenager.
If she's going to be afraid to leave her house, she said, it's "not for being an MP": "I'm afraid of leaving home for being a black woman, a trans woman. I am just as vulnerable as those who are in the streets, addicted to drugs, on the margins of society."
The only difference between Hilton and other trans women, she said, was that now she had a bit more influence in making change. But she also acknowledged that she could face danger for speaking out against the conservative state legislature.
For Malunguinho, the acceptance of what it means to live in Brazil as a black, trans woman seems to almost release her from fear.
"I'm not afraid," she said at the restaurant. "According to the system, I was already born dead."
She quickly added that aside from her own feelings, she was constantly thinking about the fear others in the black and LGBT communities live in.
To combat this uncertainty, Malunguinho said, she would focus most of her political work on creating "solidarity networks, protection networks, and economic networks, for us to be able to do the necessary work of being the voice of opposition" under Bolsonaro.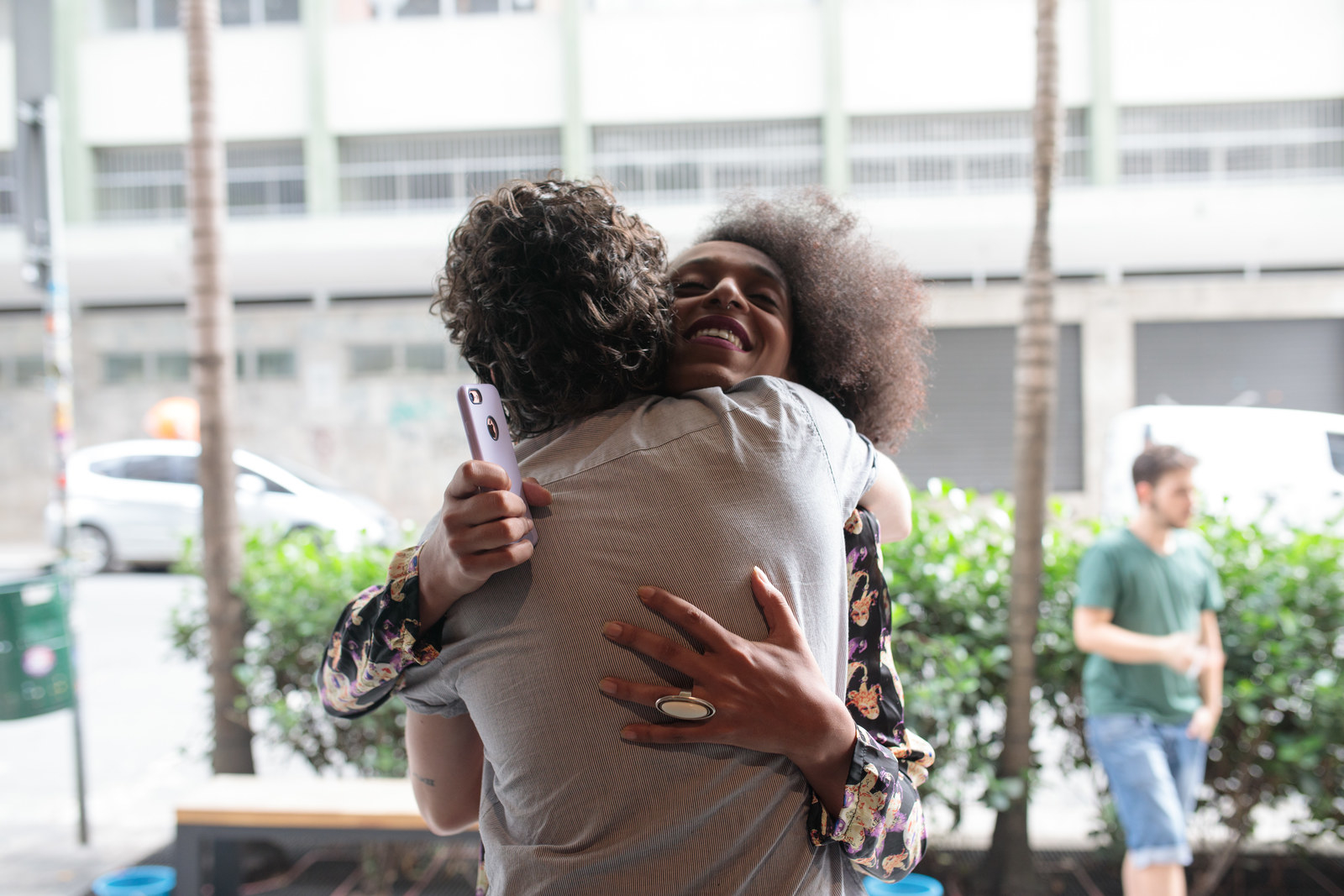 October's vote revealed just how many people support not only Bolsonaro as an individual, but his political and cultural views, which favor religious (specifically neo-Pentecostal and Catholic), socially conservative, pro-police, free market thinkers. After 21 years of military dictatorship, followed by 13 years of leadership by the leftist Workers Party — a period that ended with the imprisonment of former president Luiz Inácio Lula da Silva (Lula) and the impeachment of former president Dilma Rousseff over a multibillion-dollar bribery scandal — a stagnant economy, and a sharp increase in violence, politically disenfranchised voters saw much-needed change in Bolsonaro.
But the election also showed how many people support Hilton and Malunguinho. They won't officially assume their roles in the state congress until January, when Bolsonaro is also inaugurated, but they are already being treated like local celebrities. When Hilton was being photographed for this story, a man approached her telling her how happy he was that she got elected, and that he hoped she would bring change. She recently gave a talk at the prestigious University of São Paulo about the importance of political representation; students sat silent and fixated during the nearly 30-minute address before erupting into applause at the end.
Malunguinho's political base at Aparelha Luzia holds strong; it was the first place she went when she realized she'd won the state legislator position, and it continues to be a lively meeting place for all things political. The manager at the restaurant where our interview took place hugged her multiple times throughout, and then insisted that her meal was on the house.
Hilton said that acknowledging progress in the midst of political uncertainty is a tricky balance to strike, and issued a plea to the rest of the world to keep paying attention to what's happening in Brazil.
"We're living in a time in which the military will retake power, and this time not from a coup, but from a democratic process," she said. "This gives them even more power to do whatever they want. And we already have memories of what the military in power looks like.
"Do not stop looking at Brazil. We are going through a collapse."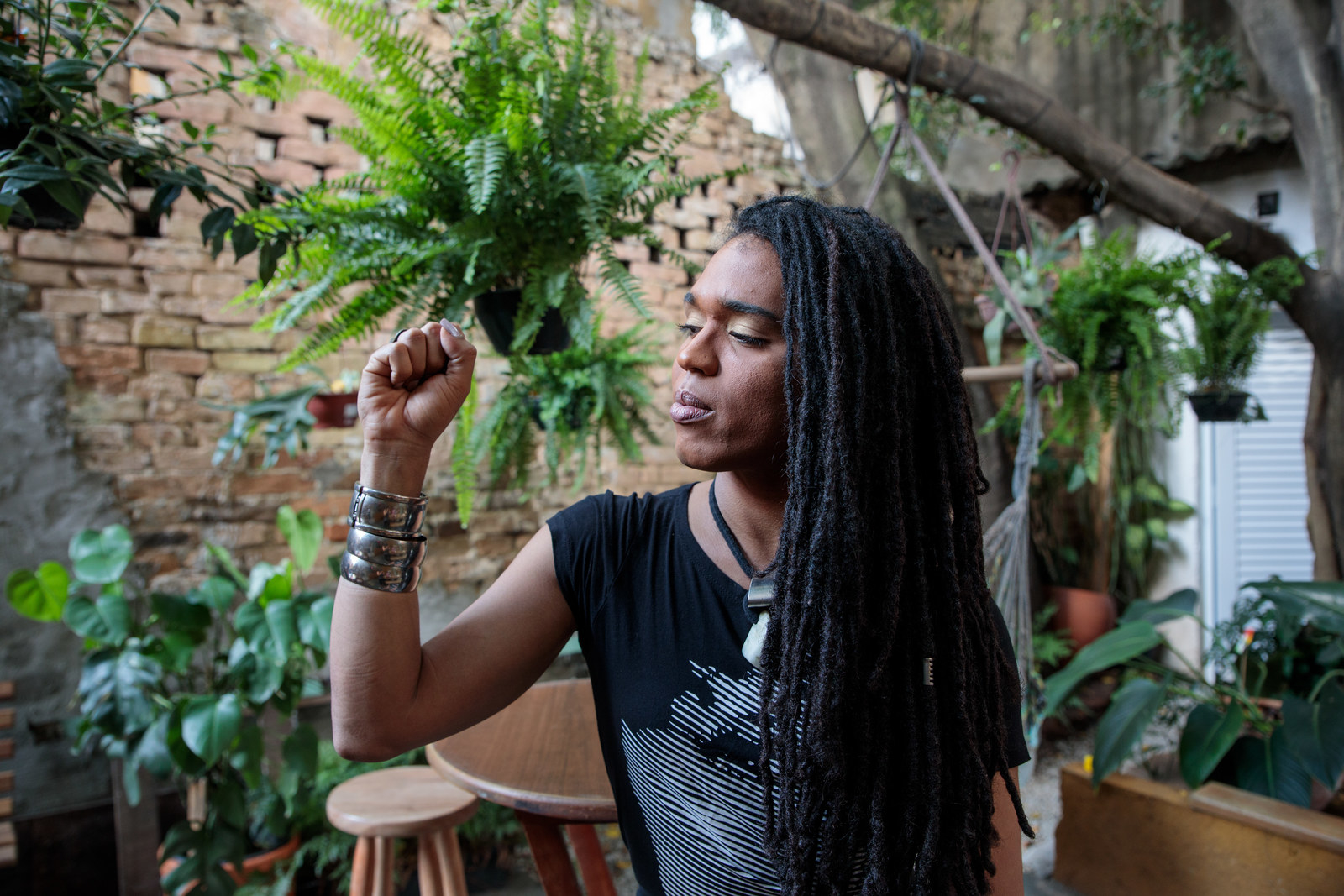 CORRECTION
Erika Hilton and Erica Malunguinho were elected on Oct. 7. An earlier version of this story misstated the date of their election.