The Vatican Has Fired A High-Ranking Priest Who Came Out As Gay
"I want the Church and my community to know who I am: a gay priest who is happy and proud of his identity," Monsignor Krzysztof Charamsa said.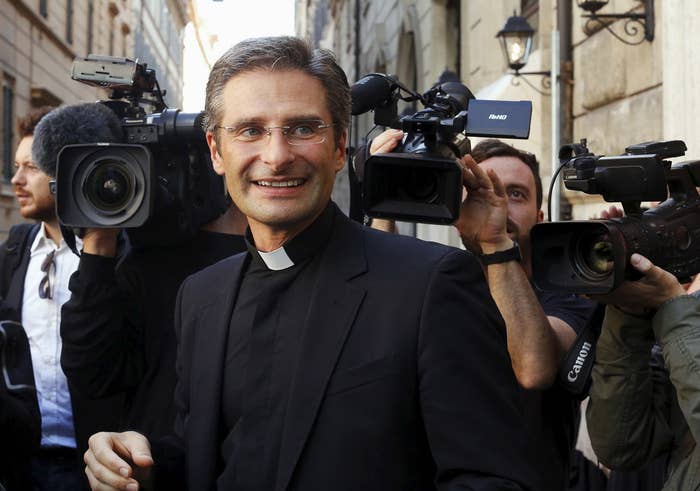 The Catholic Church on Saturday dismissed high-ranking Vatican official Monsignor Krzysztof Charamsa, who worked in the Holy See press office, after he revealed to an Italian newspaper he was gay and has a male partner.
In an interview published Saturday, Monsignor Krzysztof Charamsa, 43, told Italian newspaper Corriere della Sera that he was proud of his sexuality.
"I want the Church and my community to know who I am: a gay priest who is happy, and proud of his identity," he said.
Charamsa, originally from Poland, also said he was fully aware that he would most likely be excluded from the Vatican by coming out.
"I'm prepared to pay the consequences," he said, "but it's time the Church opened its eyes, and realised that offering gay believers total abstinence from a life of love is inhuman."
Charamsa has worked for the Vatican's Congregation for the Doctrine of Faith since 2003, according to the official Vatican news website. He also teaches at two Catholic universities in Rome.
In a statement, Rev. Federico Lombardi, who serves as the director of the Holy See press office, maintained that Charamsa's firing had less to do with his statement and more to do with its timing, which came a day before an important papal meeting.
A synod, or a special meeting of bishops and the clergy, is due to begin on Sunday to discuss family matters, including how to engage with the gay community.
Lombardi said Charamsa's "decision to make such a pointed statement on the eve of the opening of the synod appears very serious and irresponsible, since it aims to subject the synod assembly to undue media pressure."
Lombardi added that Charamsa would no longer be able to carry out his duties in the Congregation for the Doctrine of the Faith or at the Pontifical universities.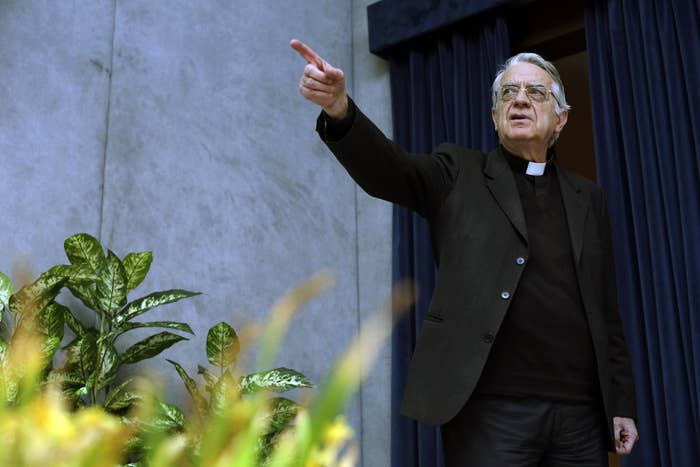 The Corriere della Sera reported that Charamsa would join an LGBT Catholic International Meeting organized by the Global Network of Rainbow Catholics later on Saturday.
The group had initially planned to protest Charamsa's firing, Reuters reported.
Charamsa said he had given up his life at the Vatican.
"I know that the Church will see me as someone who has failed to keep a promise, who has lost his way, and what's worse, not with a woman, but a man," Charamsa told the Italian newspaper. "I also know that I will have to give up the ministry, even though it is my whole life."