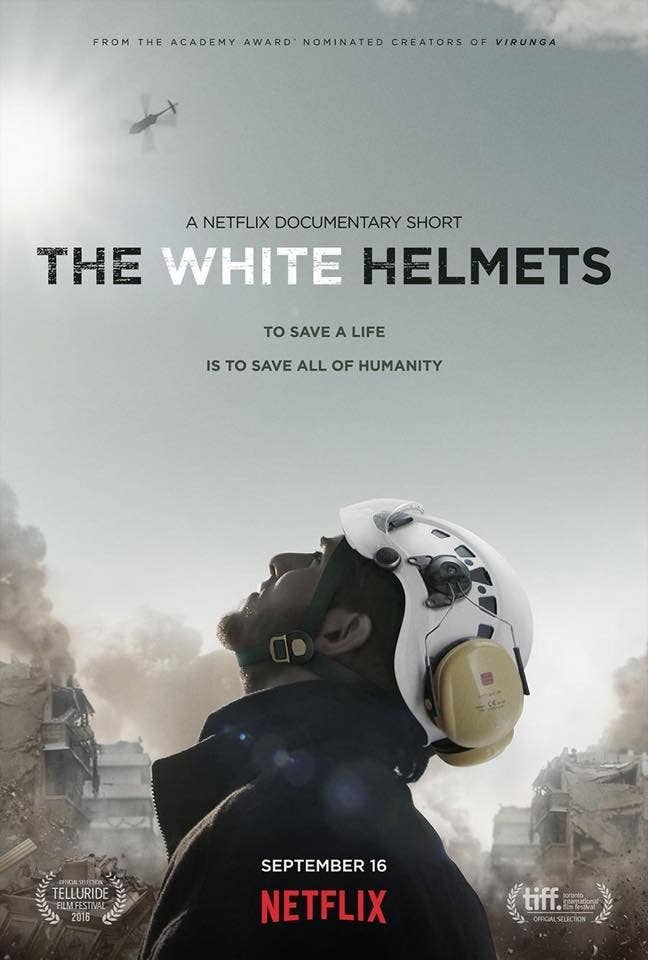 A young Syrian cinematographer who shot the Oscar-nominated documentary The White Helmets — a film about the volunteer-based organization that rescues Syrian civilians victimized by the civil war — has been blocked from attending the Academy Awards this Sunday.

Khaled Khatib, 21, had initially been issued a visa to attend the Oscars, according to the Associated Press, citing an internal government memo.
He also tweeted Saturday that he had a US visa, but had never traveled to the US and would be unable to fly there to attend the awards show due to the "intensity of work," adding that his priority was "helping our people."
Hours later, he tweeted again that he had been held at the airport for three days.
Khatib had been scheduled to fly from Istanbul to Los Angeles on Saturday, but Turkish authorities reportedly detained him earlier this week, according to the AP. But Khatib later told the AP that he had not been detained.
The internal correspondence indicated that US officials reportedly found "derogatory information" about Khatib, which resulted in his altered travel plans.
"Valid travel documents are needed for travel to the United States," US Customs and Border Patrol spokesperson Michael Friel told BuzzFeed News.
A person with knowledge of the situation told BuzzFeed News that sometimes information comes to light after a foreign national has been issued a visa, otherwise called derogatory information, that could give the State Department reason to revoke that person's visa.
Derogatory information, the person said, includes fraudulent claims indicating that the person's reason for travel may differ from that which was officially stated when the traveler applied for a visa.
The White Helmets' Twitter account tweeted that Khatib would not be able to attend the Academy Awards, and indicated it was because his passport was not issued by Damascus, the Syrian capital.
BuzzFeed News has reached out to Khatib for more information.