The South African government has granted diplomatic immunity to Grace Mugabe, the first lady of Zimbabwe, after she allegedly physically assaulted a woman a hotel room in Johannesburg.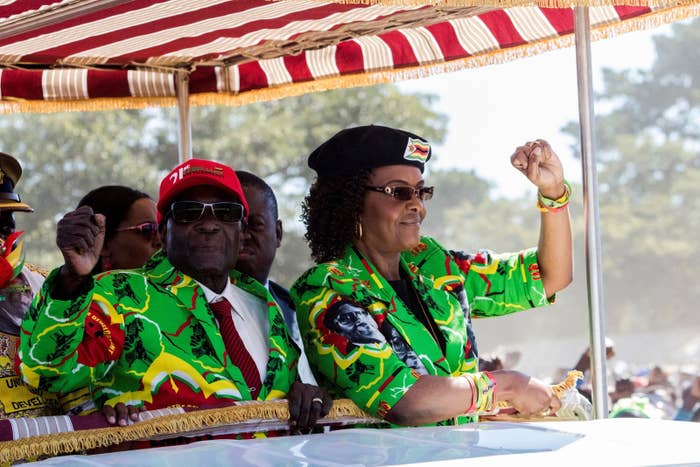 Days after a 20-year-old woman filed charges against Mugabe, officials from South Africa and Zimbabwe gave conflicting stories on the whereabouts of the first lady.
But on Aug. 19, South African Minister of International Relations and Cooperations Maite Nkoana-Mashabane signed a government notice stating that she had "recognized the immunities and privileges of the First Lady of the Republic of Zimbabwe, Dr Grace Mugabe," citing South Africa's Diplomatic Immunities and Privileges Act.
Following the government's decision, South Africans took to Twitter to express their disagreement.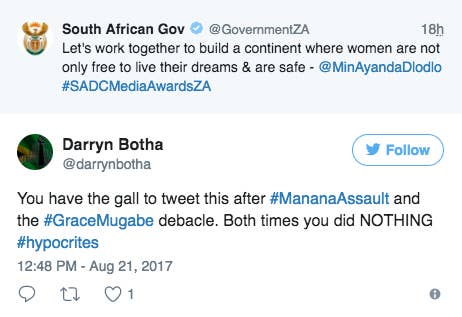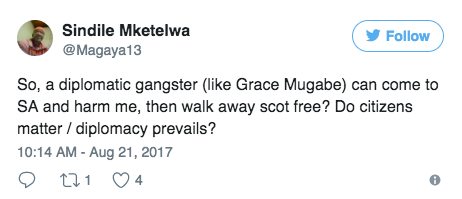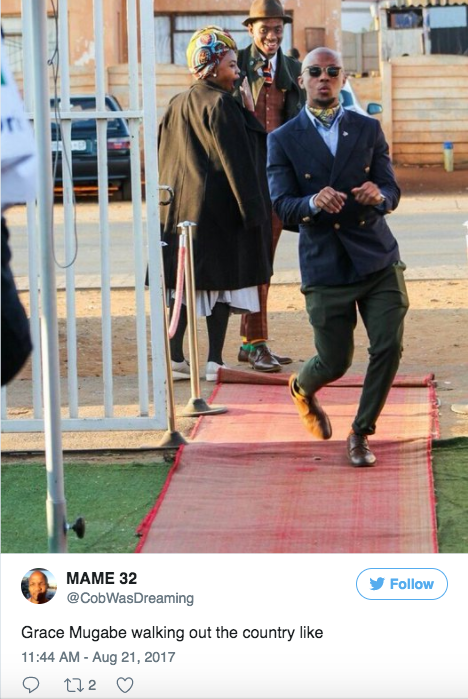 Some pointed out the irony that Mugabe's immunity was granted during Women's Month in South Africa.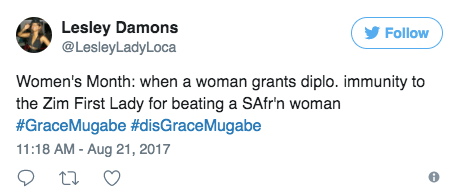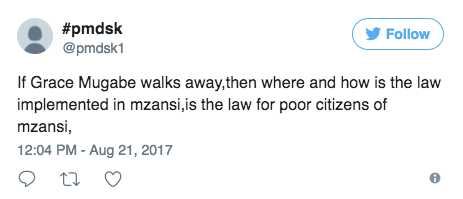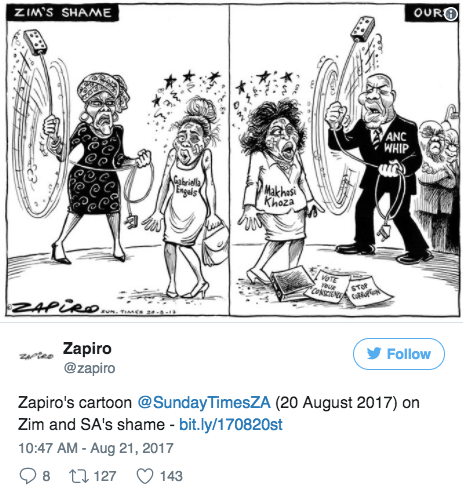 Others implied that Mugabe had tried to silence the South African government with money in order to avoid charges.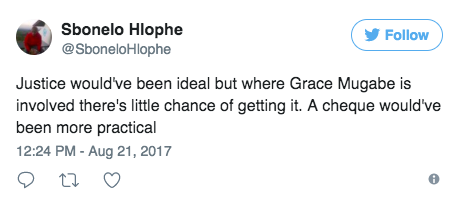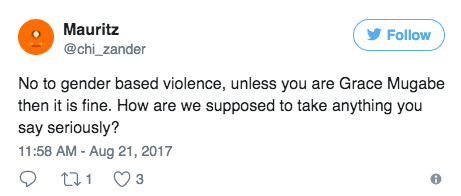 A few people pointed out South Africa's pattern of not acting against politicians who are wanted for crimes.