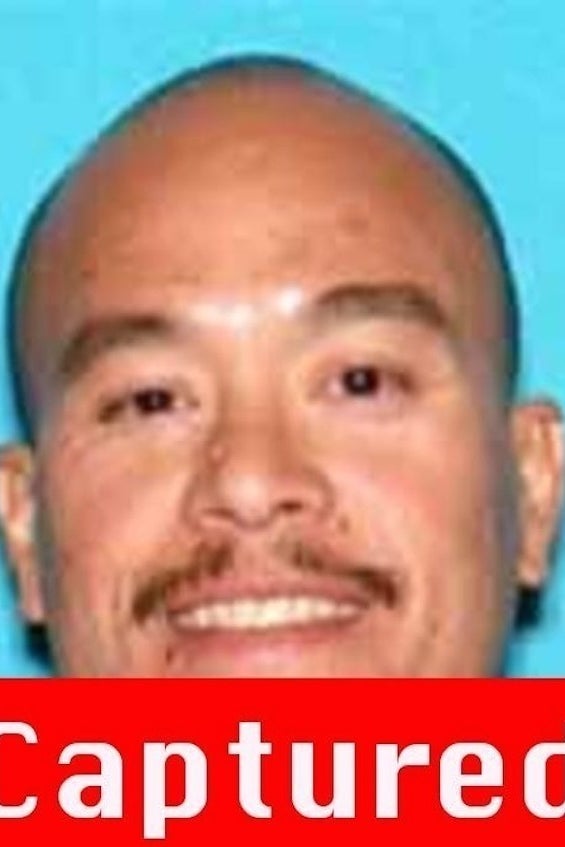 The FBI on Monday released more details on the capture of a suspect from its most wanted list, a man suspected of brutally murdering his pregnant girlfriend at an April gathering of friends in Los Angeles.
U.S. Customs and Border Protection stopped Philip Patrick Policarpio, 39, at the San Ysidro border crossing at 4:45 p.m. on Sunday. According to an FBI press release sent to BuzzFeed News, Policarpio was driving a Ford truck which had license plates from Baja California, Mexico. He was accompanied by a 22-year-old woman.
Policarpio told officers that he was a Mexican citizen and had accidentally taken a wrong turn. He did not prove his identification at the time, but was later discovered to have multiple forms of false identification in his possession.
Border protection officers eventually fingerprinted and correctly identified Policarpio, who is an American citizen, then turned him over to the FBI.
"This was the second time Policarpio fled the country after being sought by the FBI and law enforcement for violent crimes committed in Los Angeles, and the public is safer now that he's in custody again," said FBI Los Angeles Assistant Director Deirdre Fike in a statement.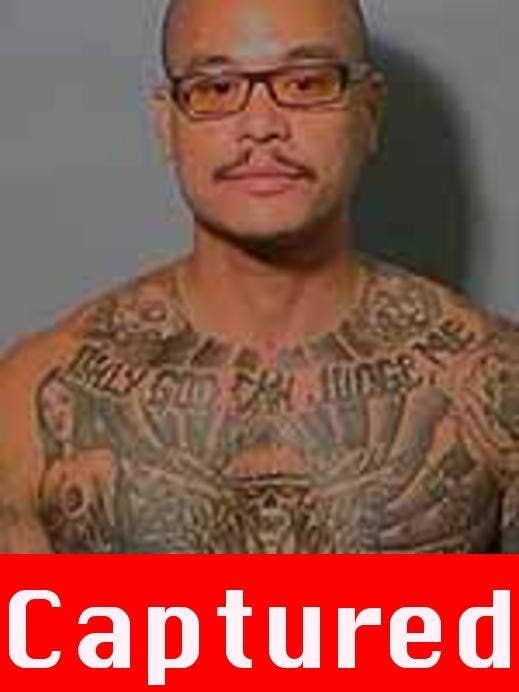 "Hopefully, the family of the murdered victims can breathe a little easier as they begin to see justice done," she added.
On April 12, Policarpio, 39, allegedly killed his girlfriend, Lauren Olgiun, who was 17 weeks pregnant at the time.

The two were said to have gotten into an argument at a social gathering when Policarpo began beating her with his fists "in front of everyone," Special Agent Scott Garriola, a member of the FBI's Los Angeles Fugitives Task Force, said in a news release. Then Policarpo fatally shot her in the head.

At the time of the killing, Policarpio had been on parole for a 2001 crime.
"His pattern is one of violence," said Garriola, "and he is always armed. He is the definition of a continuing threat to the community."

The FBI added him to its Top Ten Most Wanted List on May 19, offering a $100,000 reward to anybody with information leading to his arrest.

Policarpio was also wanted for unlawful flight to avoid prosecution, a federal crime.
Policarpio was initially thought to have possibly traveled to Las Vegas, where he has family, or to the Philippines, where he had previous ties.