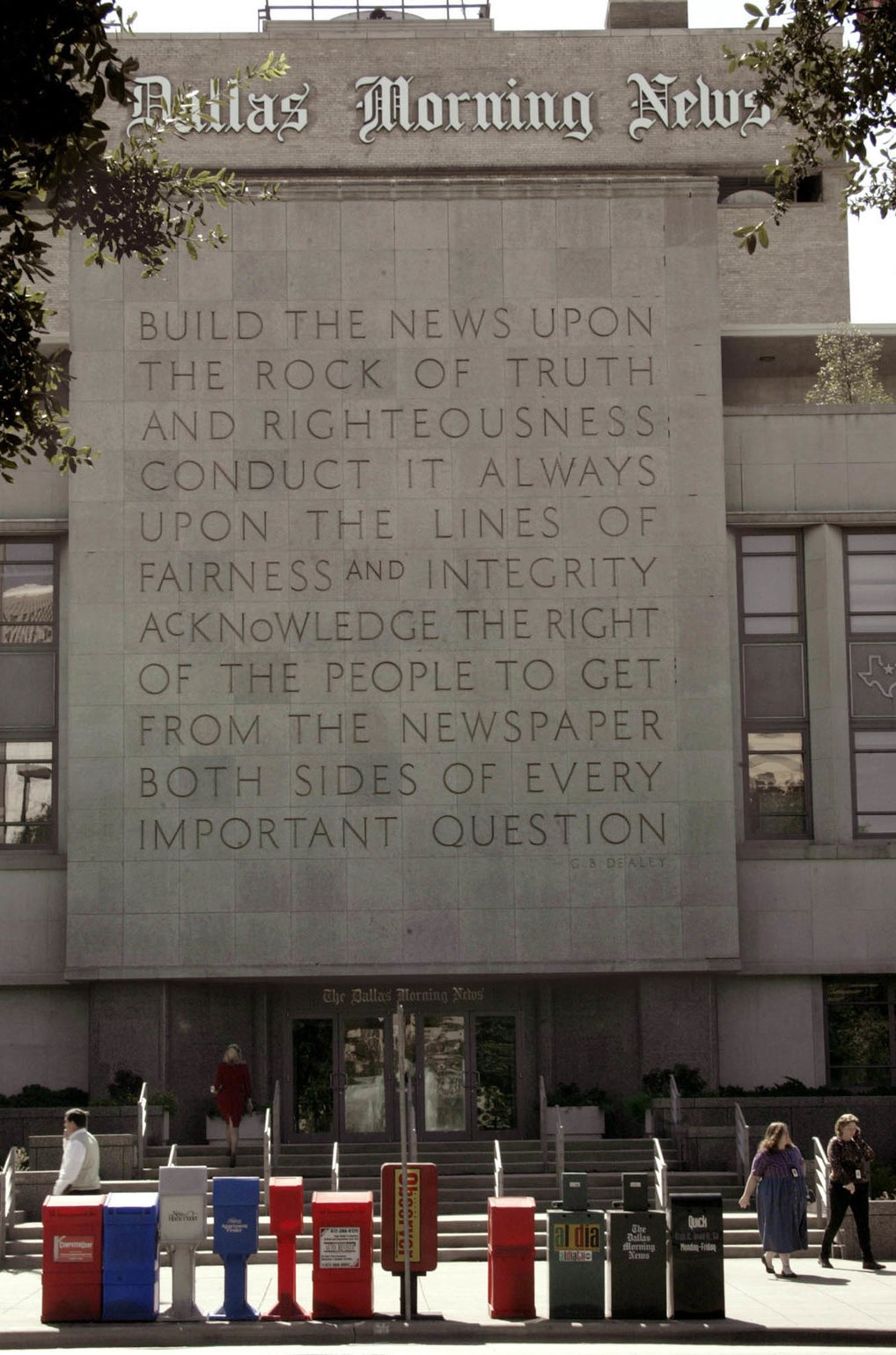 A major Texas newspaper recommended Hillary Clinton for president – its first democratic presidential endorsement since before WWII.
In the second of a two-part editorial published Wednesday, the Dallas Morning News wrote that there "is only one serious candidate on the presidential ballot in November."
"We don't come to this decision easily," the staff wrote Wednesday of its Clinton endorsement, pointing out that the Democratic party's "over-reliance on government and regulation to remedy the country's ills is at odds with our belief in private-sector ingenuity and innovation."
The newspaper's first installment, published Tuesday, declared that Republican presidential nominee Donald Trump was neither a Republican nor a conservative.
"Trump doesn't reflect Republican ideals of the past; we are certain he shouldn't reflect the GOP of the future," the editorial said. "Donald Trump is not qualified to serve as president and does not deserve your vote."
While the newspaper has criticized the way Clinton has handled certain issues in the past, it noted that she "has experience in actual governance, a record of service and a willingness to delve into real policy."

In comparing Clinton's resume and sense of judgement to that of Republican presidential nominee Donald Trump, the Dallas Morning News wrote, "this election is no contest."
The Op-Ed highlighted Clinton's history of bipartisan efforts. When she served in the US Senate, a majority of her bills were backed by GOP co-sponsors, and her decisions regarding the nation's position in the Middle East made it "no accident that hundreds of Republican foreign policy hands back Clinton."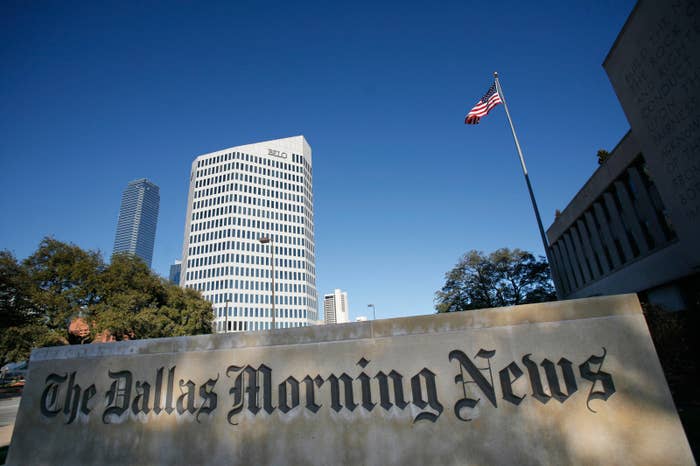 The paper also pointed out Clinton's shortcomings, including "questions about her honesty, her willingness to shade the truth."

The Op-Ed recommended that she "take additional steps to divorce allegations of influence peddling from the Clinton Foundation," and that she be "more forthright with the public by holding news conferences," as opposed to relying on a shield of carefully scripted appearances and speeches."
Still, Dallas Morning News staff wrote, those criticisms "are plainly in a different universe than her opponent's."
Trump's values, the newspaper wrote, "are hostile to conservatism."
"He plays on fear — exploiting base instincts of xenophobia, racism and misogyny — to bring out the worst in all of us, rather than the best," the Op-Ed read.
The editorial went on to assert that Trump's "serial shifts on fundamental issues reveal an astounding absence of preparedness," and that his "improvisational insults and midnight tweets exhibit a dangerous lack of judgement and impulse control."
Clinton, the staff wrote, "has spent years in the trenches doing the hard work needed to prepare herself to lead our nation."
"In this race, at this time, she deserves your vote."