Terrifying Video Of A Sinkhole In China Swallowing People On A Sidewalk
Footage of the incident in Harbin, China, shows one pedestrian landing and hanging onto what appears to be a wire.
A clip of the incident from AP shows the sinkhole engulfing five people.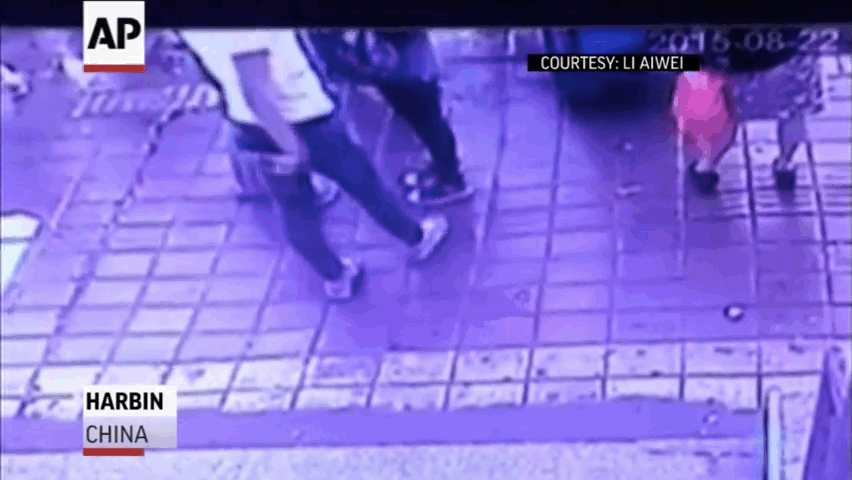 One woman is shown landing on and clinging to what appears to be an underground cable after the fall.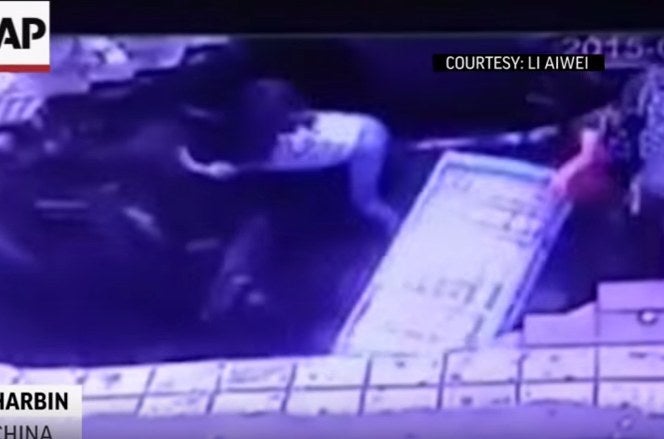 According to Chinese news site Passion Times, the sinkhole measured about 10 meters wide and two meters deep. The incident took place near a bus stop.