An earthquake struck near the Ugandan border in northern Tanzania on Saturday afternoon, leaving at least 13 people dead and nearly 203 others injured, officials said.
The tremor measured 5.7 on the Richter scale and struck at a depth of 10 kilometers (6.2 miles), according to the US Geological Survey.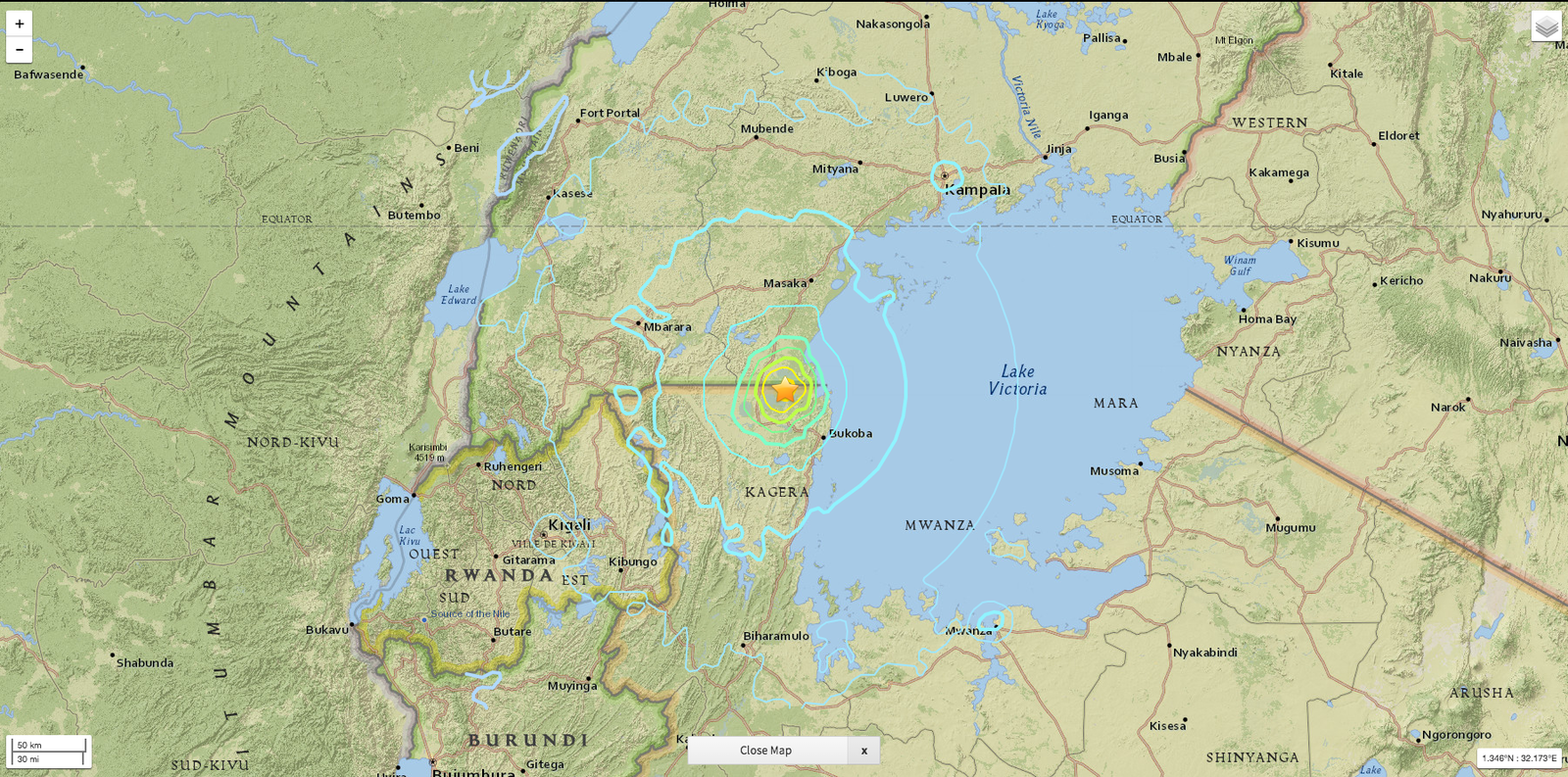 Those who died were reportedly inside brick buildings in Bukoba, a town in northern Tanzania situated at the edge of Lake Victoria, according to the Associated Press.
"The toll has climbed from 11 people dead to 13 and from 192 injured to 203," Deodatus Kinawilo, District Commissioner for Bukoba, the town close to the epicenter of the quake, told the AFP.
"For now, the situation is calm and under control," Kinawilo said.
A statement from the office of Tanzanian President John Magufuli said that he was "shocked by reports of the earthquake that caused the death of many people, injury to others, and destruction of property," according to the AP.
Rescue workers told the BBC that nearby hospitals are currently at capacity and cannot accommodate the influx of victims.
Officials added that many people are still trapped inside buildings and beneath the rubble.
Kinawilo told the BBC earlier that he expected the initial numbers to climb. But at this point, he said he did not expect many more injuries.
This is a developing news story. Check back for updates or follow BuzzFeed News on Twitter.