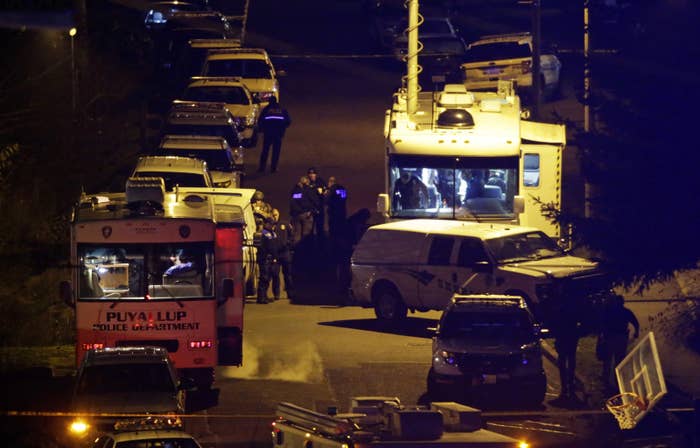 A police officer was shot and killed in Tacoma, Washington during an hours-long standoff inside a home where a woman and two children were being held hostage Wednesday night.
The standoff continued after the Tacoma Police Department officer — a 45-year-old man who served on the force for 17 years — was shot, according to local news station KIRO 7.
The officer's identity has not yet been disclosed, but Tacoma Police Chief Don Ramsdell said during a press conference Thursday morning that he had been rushed to the hospital to undergo emergency surgery but later died.
"We've suffered a great loss, and I think the community has suffered a great loss," Tacoma Police spokesperson Loretta Cool said in a brief press conference outside the hospital.
"Everyone on our police department knows everyone. And yes: Everybody will feel it," she added.
According to local news station KING 5, the officer responded to a domestic violence call in the eastern Tacoma neighborhood around 4 p.m. Wednesday and the officer was shot between 5:00 and 5:30 p.m.
Witnesses reported hearing gunfire exchange before and after the officer was shot. In one video taken from a neighbor's roof, several rounds of shots can be heard.
Dozens of Tacoma police officers showed up at the hospital to pay their respects after the officer died.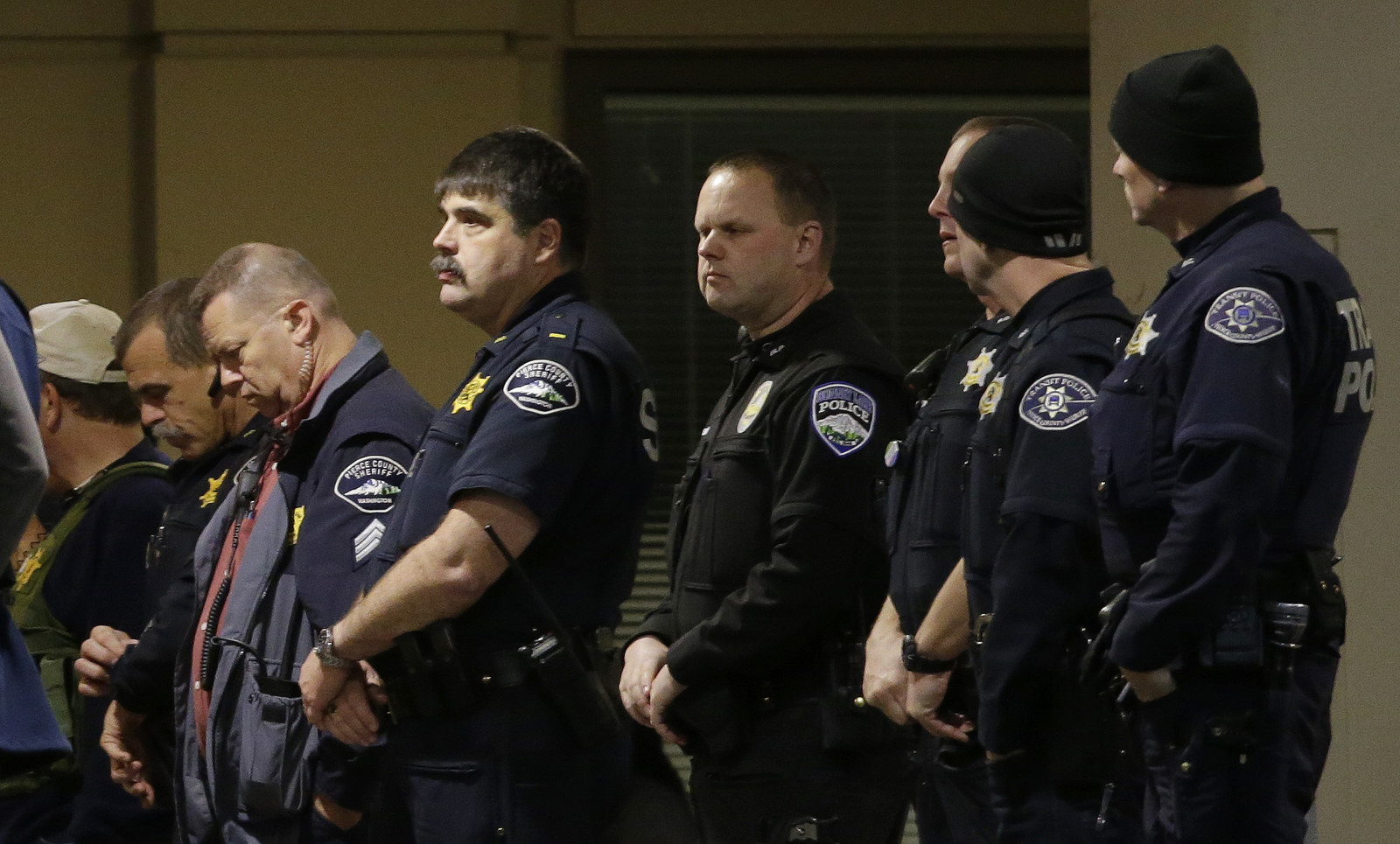 The suspect, who remained barricaded in the home with two children, was shot and killed early Thursday morning. The two children were rescued from the home.
The standoff ended around 3:30 a.m. local time. The woman who was inside the home during the shootout, Christine Croskey, told KIRO 7 that she attended church with the suspect.
"I do not want to hear about the police officers being inhumane and shooting people unnecessary or any of those things," she said.
"I want to say that the Tacoma Police Department handled this matter with such professionalism, despite one of their own being shot," she added.
After news of the officer's death spread to the neighborhood where he was shot, people formed a procession to honor his death and walked from the hospital to the medical examiner's office.
The Seattle Police Department and Tacoma Fire Department expressed their condolences on Twitter.
Washington Governor Jay Inslee released a statement Wednesday night after the shooting.

"In times of crisis, we see the service and resolve of law enforcement as they run towards the danger. Tonight an officer was taken from us while serving his community, and it is a reminder of the sacrifice that these men and women across our state and nation make every day," he said.
"We don't have all the answers from tonight's shooting, and the crime scene is still active. I urge everyone in the area to follow law enforcement's directions during this ongoing incident."
BuzzFeed News has reached out to the Tacoma Police Department for more information.