Students Allegedly Set Free 72,000 Ladybugs In Their High School For Senior Prank
Four of the seven students involved were arrested for fourth-degree burglary, and three will be charged with a criminal summons. So much for luck?
On May 20, students from Chopticon High School in Morganza, Maryland, allegedly took part in the nationwide tradition of senior pranks. The genius idea? Infesting the halls with lots and lots of ladybugs.
At least one Chopticon student approved of the joke.
Five male students allegedly broke into campus around 3:40 a.m. last Wednesday and set free approximately 72,000 of the insects, according to the St. Mary's County Sheriff's Office. Another two students allegedly waited in the car.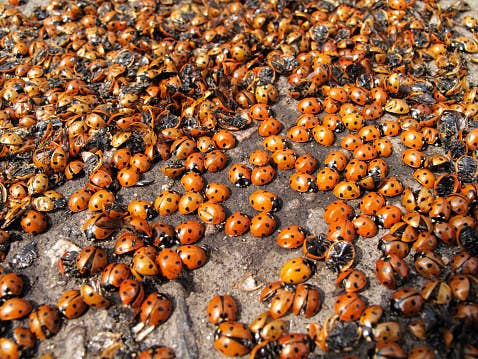 The sheriff's office said one of the students ordered the ladybugs online, which apparently is a normal thing for serious gardeners.
Four of the pranksters were charged with fourth-degree burglary, property destruction under $1,000, and disruption of school activities, and were then handed over to their parents. The other three seniors will be charged with criminal summons.
BuzzFeed News has reached out to Chopticon High School administration for comment.