New York police are searching for a group of suspects who viscously beat a West African street vendor in the Bronx earlier this week, leaving him with life-threatening injuries.
video-cdn.buzzfeed.com
Edited footage of the beating provided by the NYPD.
The New York Police Department said a 53-year-old man was approached by five individuals on East 149th Street in the Bronx on Tuesday around 5 p.m.
The man's relatives identified him to the New York Daily News as Souleymane Porgo, who is originally from Burkina Faso in West Africa.
The assailants "punched him in the head and face numerous times," police said. "When the victim fell to the floor unconscious the individuals continued to assault him."

The NYPD noted that "the victim suffered a fractured skull and bleeding in the brain," and that "he was moved to an area hospital in critical condition."
A spokesperson for the NYPD confirmed to BuzzFeed News on Saturday that police have identified two of the five suspects they are currently searching for in connection with the attack: 18-year-old Enrique Foote (left) and 21-year-old William Burgess.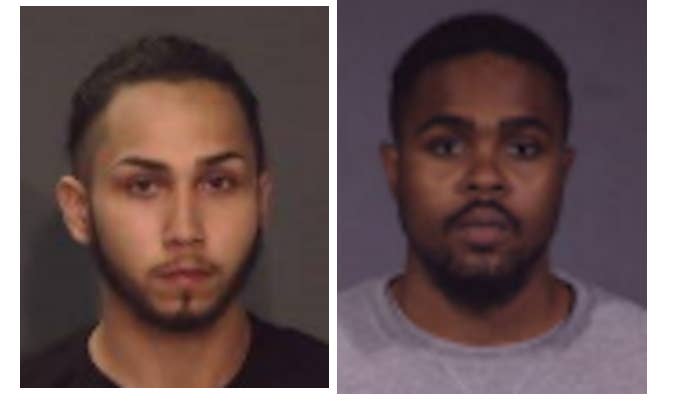 Porgo's relatives told the New York Daily News that he, his wife, and their young daughters were all at his stall on Tuesday as he sold his usual books, socks, and other items on the street.

At one point, a man tried to steal a purse, but Porgo and his brother, with whom he runs the small shop, scared him off. The man said he would come back with his friends.
In the brutal attack that ensued when the man returned hours later with others, video footage shows them repeatedly beating Porgo unconscious.
A graphic video of the assault posted to Facebook on Friday has been viewed more than 2 million times and shared more than 38,000 times.
In the video, Porgo's can be seen falling to the ground after being stuck, his head hitting the pavement with an audible thud.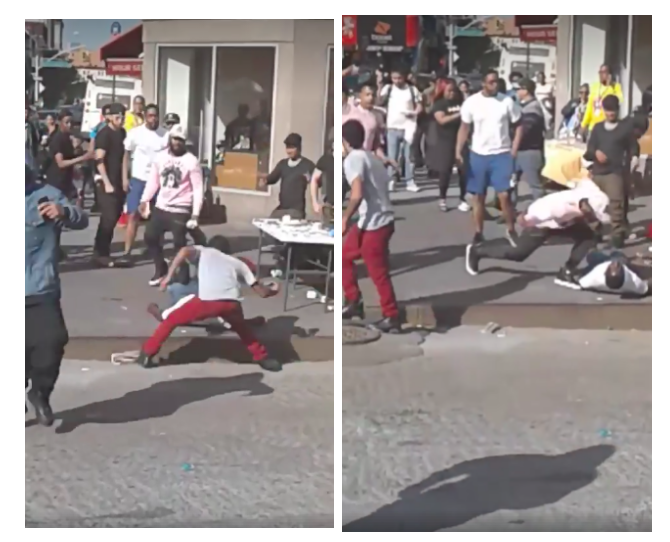 Porgo's wife told the New York Daily News that she could not help him because she was with her daughters. "I wanted to help but at the same time I had the baby so I couldn't really do anything," she said.
She added that her husband underwent surgery on Wednesday to have a portion of his skull removed in order to decrease the pressure from swelling and internal bleeding in his brain.
"He loved working, the only time he'd take a day off is if it's raining. Sometimes it's snowing, he's still out there," Porgo's wife said.
"Ask anyone around here, they'll all tell you, he's a very nice person, he helped everybody, he don't bother nobody," she said.