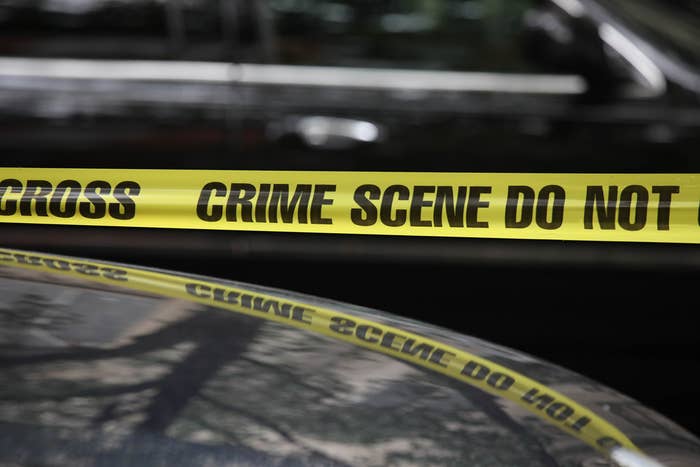 A student at Harrisburg High School in South Dakota shot his principal in the arm during an altercation, authorities told BuzzFeed News.
The student allegedly entered the office of Harrisburg High School principal Kevin Lein just before 10 a.m. on Wednesday.
The two began to argue, and eventually the student, who has yet to be identified by authorities, allegedly pulled out a gun and shot Lein in the arm, Lincoln County Sheriff Dennis Johnson said.
An assistant principal tackled the student, and the school's athletic director arrived shortly after to help subdue him.
Johnson said there was a "massive law enforcement response," which included officers transporting students to other schools to reunite with their parents. The incident also initiated a campus lockdown.
Principal Lein sustained a minor injury to his arm, and walked students through the lockdown on the intercom before being taken to the hospital, Johnson said.
The sheriff added that the shooter is in juvenile custody in Sioux Falls, and awaits a formal charge by the state department, which will likely happen Thursday.
Harrisburg superintendent Jim Holbeck told BuzzFeed News that school was back in session Thursday, and additional officers had been called to campus for increased security.
Holbeck said the investigation into the incident was ongoing, and that he was "not privy to the motivation" of the suspect.
He added that the principal, assistant principal, and athletic director involved in the incident arrived at school Thursday.
Holbeck said the principal would address yesterday's incident at a school-wide assembly.
"We're going to try to get our kids back to normalcy now," he said.