Slain Charleston Reverend Is Remembered As A Man Of Faith, Family, And Football
Rev. Daniel Lee Simmons' granddaughter talked with BuzzFeed News about the outpouring of love her family has received since the massacre at Charleston's Emanuel AME Church.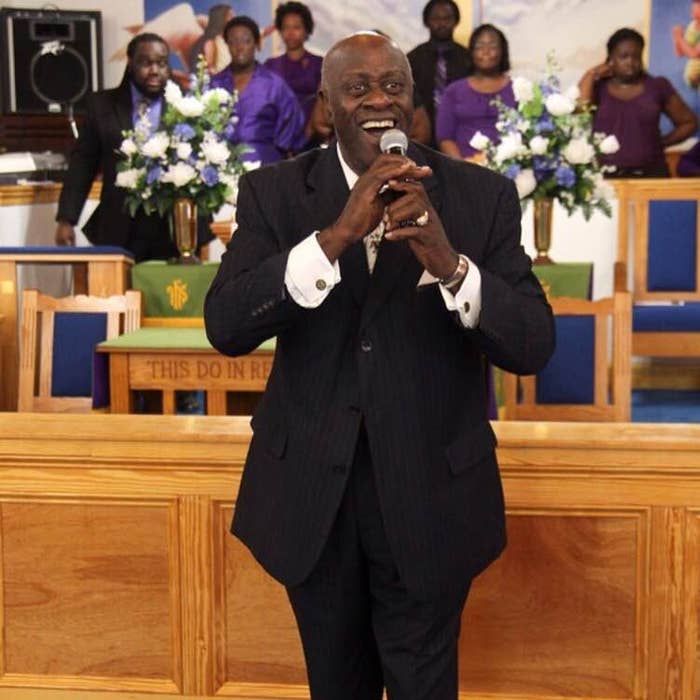 Rev. Daniel Lee Simmons Sr. was passionate about four things: his family, his church, the city of Charleston, and the Carolina Panthers.
His granddaughter, Alana Simmons, told BuzzFeed News that, like many proud parents and grandparents, Rev. Simmons adorned his living room with an array of family photos, a visual timeline of portraits and special occasions that greeted everyone who entered.
But situated on the same wall is a visual homage to a famed quarterback who bears no relation to him: Cam Newtown of the Carolina Panthers.
"He really liked the Carolina Panthers," Alana said. "In his living room, he has this collage of Cam Newton photos sitting right next to the family ones," as if Newtown were one of his own.
Simmons was among nine people killed when a gunman opened fire inside Emanuel African Methodist Episcopal Church in Charleston, South Carolina, on June 17. After the shooting, Simmons was rushed to the hospital and later died in surgery.
The reverend's passion for the North Carolina–based football team, however fiery, was a spark compared to his dedication to serving his church as a member of its ministerial staff. Although he had retired as a pastor, he often traveled to other churches to serve as a guest minister, Alana said.
Religious leadership is something of a legacy in the Simmons family. The reverend's father and grandfather were both pastors, though not at Emanuel AME.
"He was raised to serve the church," Alana said.
Although not a hometown boy, Simmons also held an ebullient passion for Charleston. Alana recalled being taken on a grand tour of the city two years ago by her grandfather, who paused for every opportunity to explain landmarks and other historically significant buildings — including the Emanuel AME Church, which has seen everything from slave rebellions and speeches from Martin Luther King Jr.
"That's when I found out how much he loved Charleston," Alana said.
Alana, who lives in Newport News, Virginia, said her grandfather was also a champion for education, proudly attending the graduation ceremonies for his children and grandchildren.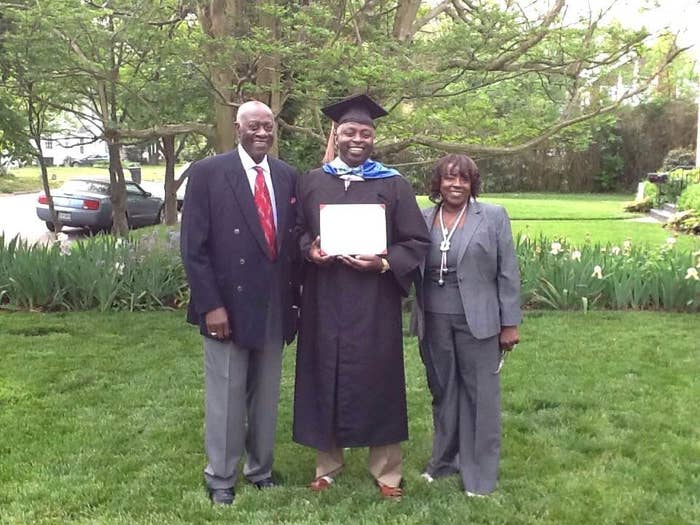 The 25-year-old middle school music teacher and real estate agent learned about the shooting at her grandfather's church the same day she taught her last class before summer vacation.
"He attended Bible study every week, and sometimes led it when the Senator wasn't there," Alana said, referring to Sen. Rev. Clementa Pinckney, another victim of the shooting. "That's how we knew he was there."
Simmons' family tried to phone him repeatedly that night. With each unanswered call, their collective worry escalated. Alana joined her family in prayer.
After receiving limited information from the police or nearby hospitals about the whereabouts of his father, Daniel Simmons Jr., who also lives in Virginia, drove down to Charleston around 2:30 a.m., Alana said.
The following morning, Alana got the call from her father that Rev. Simmons had died.
Alana told BuzzFeed News that the particular circumstances of her grandfather's death make processing the loss that much more difficult.
"To be gunned down in Bible study," she said, pausing. "Sickness would have been one thing, but to be gunned down in your seventies is a different thing to have to digest."
Alana drove to South Carolina with her family on Thursday, June 18, the same day police arrested and charged 21-year-old Dylann Roof with nine counts of murder and one count possession of a firearm.
Alana declined to comment on the nature of the police investigation, and would not acknowledge whether or not police or detectives questioned her individually.
She attended Roof's bail hearing on June 19 along with several family members of other victims, telling BuzzFeed News that the energy in the room that day was not at all what she had prepared for.
"There were tears, but the people in that room exuded so much strength and love and compassion towards each other," she said.
Having closely followed cases of police brutality against unarmed black people in Ferguson and Baltimore, Alana said she expected a similar public reaction after the massacre at Emanuel AME.
"Charleston did not have a terrified city reaction," she said. "Charleston had a 'Let's come together' reaction."
Alana told BuzzFeed News that this spirit, combined with her desire to ignite a movement of social change around her grandfather's death, inspired her to launch the Hate Won't Win Challenge.
The purpose of the Hate Won't Win Challenge, she added, is to "combat the images and actions we've seen carried out at the hands of hate."
Participants are encouraged to perform a good deed for "someone who is different than you," post it to social media, and then challenge three others to do the same. Alana likened the initiative's ripple effect to the ALS Ice Bucket Challenge.
"Regardless of the hate that some still hold in their hearts to those that are different," she said, "it didn't conquer the love that some people still have for each other."
On June 23, the Simmons family attended the funeral of Rev. Pinckney. After the service, President Barack Obama, first lady Michelle Obama, Vice President Joe Biden, and his wife, Jill Biden, greeted them and individually expressed their condolences.
President Obama asked the family members what they could do to help ensure that crimes like this did not continue. Alana told BuzzFeed News that she raised her hand, mentioned the Hate Won't Win Challenge, and asked the president to post it to his social media account.
"'I have a few followers,'" she recalled the president saying. "'I think I can help you out with that.'"
The president and first lady tweeted a photo with a Hate Won't Win T-shirt and signature heart-shaped hand sign, and the group's Facebook followers more than doubled within days.
There was a celebration of life for Rev. Simmons on Tuesday at Greater St. Luke AME Church in Charleston. His wake will take place in Columbia, South Carolina, on Wednesday, and his funeral will follow at on Thursday at Bethel AME Church, also in Columbia.
Rev. Daniel Lee Simmons is survived by mother of his children Annie Simmons; his son and daughter, Daniel Jr. and Rose; and his four grandchildren, Alana, Daniel III, Ava, and Anya Simmons.