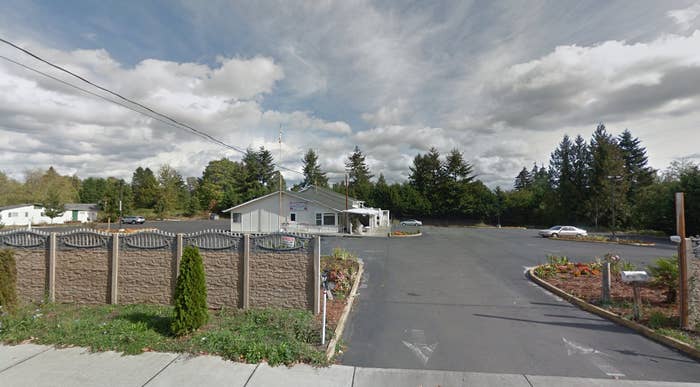 A gunman fired at a Sikh person in Washington state on Friday, allegedly telling him "Go back to your own country," prompting local authorities to reach out to federal agents as they continue to search for a suspect.
On Friday around 8 p.m. local time, a 39-year-old Sikh man was doing work on his car on his driveway in Kent, Washington, when a man he described as white and stocky approached him, according to the Seattle Times.
The victim, identified as Deep Rai, an Indian national, reportedly told police that the two men became involved in an altercation, during which his attacker made comments, including "Go back to your own country."
Speaking at a press conference, a Kent police spokesperson announced that the man who was shot did not suffer life-threatening injuries.
"I can tell you right now we're early on in our investigation. The shot resulted in non-life-threatening injuries. However, we are treating this as a very serious incident," the spokesperson said.
Kent police have reached out to the FBI and other local agencies to assist in the investigation, the Seattle Times reported.
In a tweet, India's foreign minister Sushma Swaraj, said she has spoken to Rai's father, who informed her that his son was shot in the arm. "He told me that his son had a bullet injury on his arm. He is out of danger and is recovering in a private hospital," Swaraj tweeted on Saturday night.
Jasmit Singh, a leader in the Seattle area Sikh community, told BuzzFeed News incidents of hate targeting members of the Sikh community have been on the rise in the last couple of months.
From rude comments to increasingly violent encounters, Singh said members of the Sikh community have been facing an increasing number of often violent encounters.
"We've had our share of hate incidents in the past, but definitely the last two months there have been a distinct escalation of these cases," he said. "We are living in a very different climate."
Other minorities have also experienced similar incidents, he said, but Sikhs have often been targeted and singled out because of their turbans and long beards. However, he said he has been heartened by the proactive response of local leaders who have reached out to Sikh community leaders since Friday's shooting, including the governor's office.
"This is no longer the case of us sitting back and letting things happen," said Singh. "I feel there is an urgency inside my heart and in other individuals that we need to deal with this head on."
The Sikh Coalition, a Sikh civil rights group based in New York, released a statement Saturday saying they appreciated the law enforcement response, but that attacks such as Friday's shooting needed to be addressed on a national level.
"While we appreciate the efforts of state and local officials to respond to attacks like this, we need our national leaders to make hate crime prevention a top priority," Rajdeep Singh, interim managing director of programs for the Sikh Coalition told BuzzFeed News. "Tone matters in our political discourse because this is a matter of life or death for millions of Americans who are worried about losing loved ones to hate."
BuzzFeed News has contacted the Kent Police Department for more information.