Shia Labeouf was arrested and later released from police custody early Thursday morning after getting into an altercation at his "He Will Not Divide Us" protest in Queens.
The demonstration organized by LaBeouf and Jaden Smith launched on Jan. 20 — Inauguration Day — and it invites people to chant the phrase "he will not divide us" in front of a camera, which will livestream for the duration of Trump's presidency.
A spokesperson for the New York Police Department told BuzzFeed News that the man LaBeouf assaulted was also anti-Trump.
Around 12:35 a.m., police responded to a call at the Museum of the Moving Image, where the protest has been taking place.
The NYPD said that "a dispute disrupted" between LaBeouf and a 25-year-old man from the Bronx.
The actor "pulled his scarf, scratched his face, and then punched him," the spokesperson said.
A clip from a livestream of the protest shows police arresting LaBeouf.
He was charged with misdemeanor assault and harassment and was released a few hours later.
LaBeouf returned to the protest Thursday morning and was back on camera around 10:40 a.m.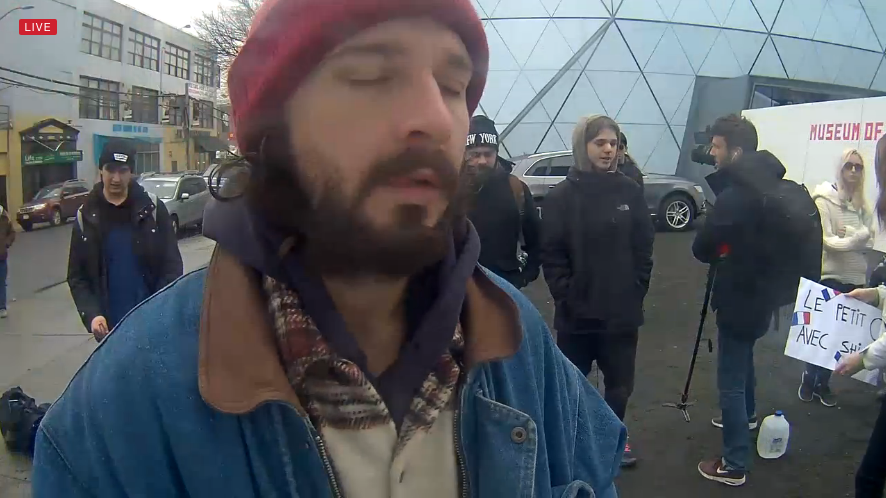 BuzzFeed News has reached out to LaBeouf's representatives for comment.