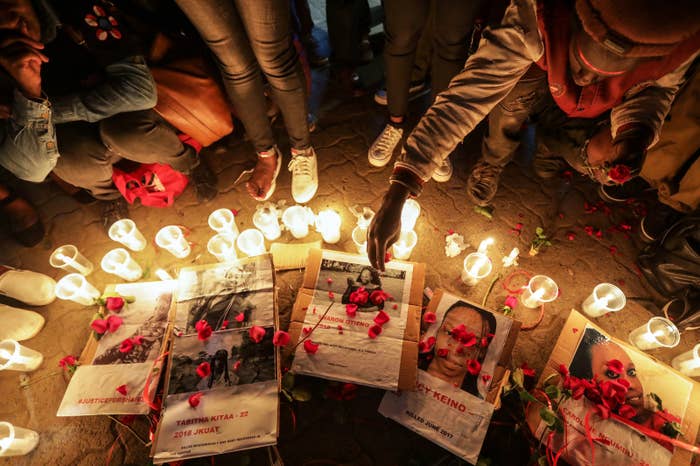 NAIROBI — A senior politician has been charged over the murder of a pregnant student whose death has horrified Kenya since her body was found dumped on the side of the road earlier this month.

Okoth Obado, the governor of Kenya's Migori region, appeared in court in Nairobi on Monday to deny aiding and abetting the murder of 26-year-old Sharon Otieno, who was seven months pregnant when she died.
Obado has admitted to having an affair with Otieno, who was studying medical records and information, and was recently proved to be the father of the baby she was carrying. He has been taken to prison as he waits to find out if he'll be granted bail.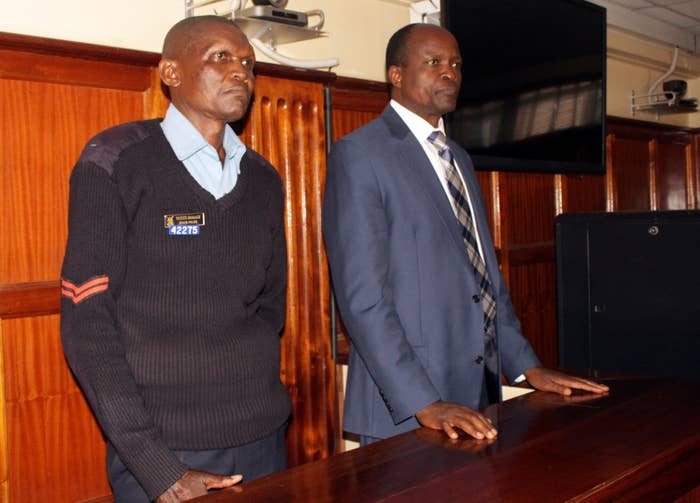 Melinda Auma, Otieno's mother, looked on tearfully in court when Obado was charged.
Otieno's murder earlier this month sparked a fierce nationwide debate about sugar daddy or sponsor culture, in which an older person (usually a man) offers to fund the lifestyle of a younger person (usually a woman) in exchange for sex or other forms of romantic companionship.
According to Auma, Otieno had told her that she was in a relationship with the governor and that he had allegedly promised to buy a house for her and their baby.
The night Otieno went missing on Sept. 3, she had allegedly intended to expose their relationship because Obado hadn't shown that he was planning to take care of their child after it was born. She met with a local journalist named Barrack Oduor, who called Obado's assistant, Michael Oyamo.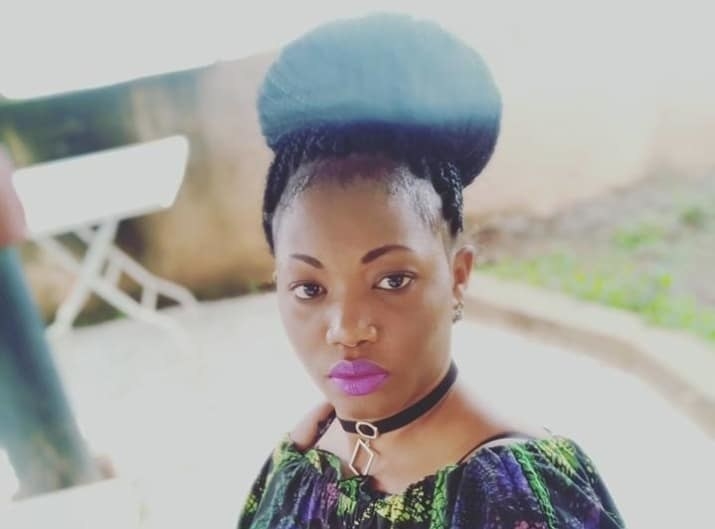 The three of them allegedly met at a hotel that Monday night, according to Oduor, and Oyamo at one point asked them if they could drive to another location. While they were in transit, two other men entered the car and eventually attempted to strangle Otieno and Oduor, who managed to escape and provide this account.
Otieno's body was found tossed into the bushes with stab wounds all over her body. An autopsy report revealed that she had also been strangled and raped before she was killed. Oyamo, Obado's assistant, was arrested the same day her body was recovered on Sept. 4.
Two days later, thousands of daily newspapers in Migori County, which Obado oversees, went missing, a move many suspected was an attempt to suppress information coming out about the case surrounding Otieno's death.
Obado released a statement on Sept. 12 to express condolences to Otieno's family and to distance himself from her murder.
"I have nothing and absolutely nothing to do with the cruel death of Sharon," he said, urging investigators to speed up their process.

Obado also thanked "the people of Migori, my supporters, and the general electorate, and also the well-wishers who have been with me in prayers that they should continue praying for me in all this endeavor."
Some of those well-wishers took to the streets ahead of his court hearing on Sunday, demanding that he should be released from jail.
Others, however, applauded the investigations team that jailed him and think he should be impeached.