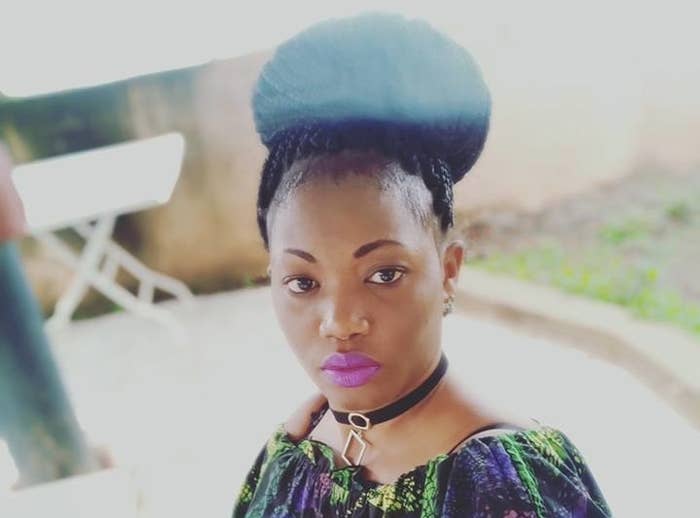 NAIROBI — Sharon Otieno's body was found dumped in the bushes on the side of the road, covered in stab wounds, a day after she went missing. The 26-year-old was seven months pregnant, and investigators said she was attacked so viciously that even her unborn child had been stabbed.

Her murder, and the circumstances around it, have shocked Kenya, and continue to dominate conversations on Twitter.
But the investigation into her death been accompanied by a debate about "sugar daddy" or "sponsor" culture, which is when a wealthy person (usually a man) pays someone (usually a woman) large sums of money and finances their lifestyle — everything from university tuition to an apartment — in exchange for sex or companionship. These consensual transactions are not new to Kenya or anywhere else in the world, but have recently gained a massive platform with the help of social media, where women publicize the lavish lifestyles they lead.
Many women view these sorts of relationships strictly as a means of earning money to pay for school fees or to support their families. It is the alleged relationship Otieno was believed to have had with Gov. Okoth Obado, who oversees Migori County in southwestern Kenya, that is the reason why, despite the horrific nature of her death, some people are still suggesting she was at least partly to blame.
Obado's office did not respond to a BuzzFeed News request for comment, but his spokesperson, Nicholas Anyuor, told media in Kenya the governor would not get involved in the case, "which is under police investigation, because he has not been implicated in it."
Otieno, 26, was a second-year student at Rongo University, located in western Kenya, studying medical records and information. If Otieno and Obado were in a relationship, it remains unclear when it started, or what, exactly, it entailed, but her mother, Melinda Auma, has said her daughter told her Obado was the father of her unborn child.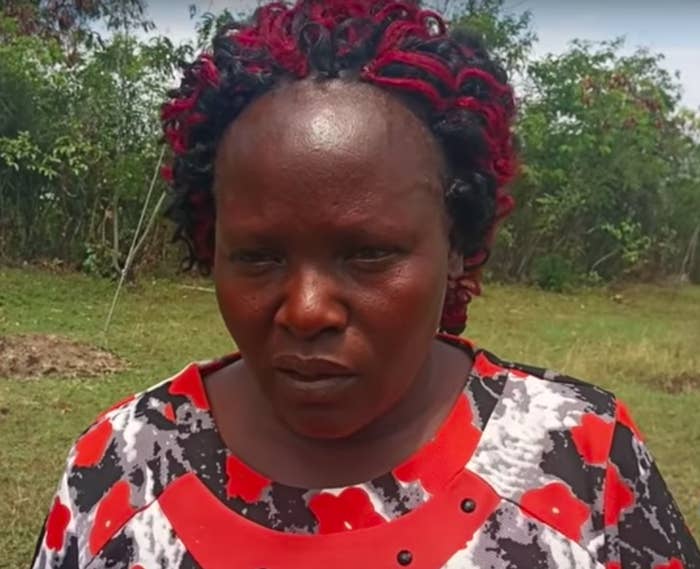 "I remember that in the early stages of her pregnancy, I asked her to tell us who was responsible for it and she told me it was Gov. Obado," Auma told the Daily Nation, a Kenyan newspaper. "At one time she even said he had promised to buy her a house and take care of her pregnancy and, later, the baby."

But as Otieno's due date drew near, she began to worry that Obado would not follow through on his promise to take care of the baby, so she reportedly decided to expose their relationship through the press, according to Daily Nation journalist Barrack Oduor. He said he had arranged to meet with Otieno to discuss the matter for a potential story, so he contacted the governor's office for comment.
Oduor said he was told that Obado's assistant, Michael Oyamo, would meet both him and Otieno on Monday, Sept. 3, to clarify the situation.
According to reports, the assistant led Otieno and Oduor out of the hotel where they'd all agreed to meet, and into a car, so that, according to the assistant, they could talk at a different location. Oduor later said that at one point, the driver pulled over and all at once, the assistant got out of the car as two men entered it, sandwiching him and Otieno together in the backseat.
Oduor said that when he tried to ask why Oyamo had gotten out of the car, the two men in the backseat demanded that he and Otieno hand over their phones and belongings.
Oduor said they had been driving for about 40 miles when Otieno started to cry. According to Oduor, an altercation ensued between him, Otieno, and the two other men in the backseat, with one man trying to hold Otieno down and the other attempting to strangle Oduor. But Oduor managed to fend off the attack and jumped out of the moving car. He said he made his way to a nearby police station and recorded a statement, alerting the public that Otieno was missing.
Police found her body dumped in a pile of bushes in the small town of Oyugis in Homa Bay County late Tuesday night, igniting a string of hashtags like #JusticeForSharon and #ArrestOkothObado. Rongo University students demonstrated for Otieno's killers to be jailed Tuesday afternoon, and two lawmakers from the county issued a joint statement calling on investigators to work quickly to solve the crime.
"This should be the true test of DCI [Directorate of Criminal Investigations]. Whether it's a governor or an MP involved, nobody should be spared," said Gladys Wanga, the women's representative of Homa Bay County.
Opposition leader and former prime minister Raila Odinga later told a news conference, "We want to condemn this act of thuggery in the strongest way possible. And we hope that the perpetrators of this heinous crime are going to be brought to book in a speedy way." The government has said the murder will be "expeditiously investigated."
BuzzFeed News has reached out to Homa Bay investigations director Daniel Wachira for an update on the case. Obado's assistant was arrested on Tuesday and he is currently undergoing questioning. On Friday the government pathologist said Otieno had been stabbed eight times, in her neck, back, and abdomen. Police said there was evidence to suggest she'd been sexually assaulted prior to her murder.
Even in the wake of Otieno's tragic death, some Kenyans have seized the opportunity to shame her, and other women, who engage in sugar daddy or sponsor relationships, going so far as to suggest that they deserve whatever happens to them as a result.
Even Wanga, one of the lawmakers advocating for Otieno's killers to be swiftly brought to justice, told young women to accept their "humble backgrounds" and steer clear of sponsors.

But other Kenyan women told BuzzFeed News that these comments not only miss the point, but trivialize Otieno's death.
Valentine Njoroge, who writes about feminism and sex, told BuzzFeed News that criticizing Otieno for the type of relationship she may have had with the governor was short-sighted.
"To say that she shouldn't have had an affair with him, or to point to the man like he's the victim, is just really fucking lazy," she said, adding that women with sugar daddies are rarely given a chance to speak up for themselves.
"The truth is, for a lot of women in these relationships, it's not about their pleasure," she said. "The guy calls the shots in the bedroom, and there's no talk about condoms or HIV testing. Why wouldn't he [Gov. Obado] wear a condom if he didn't want her to get pregnant?"
Njoroge also said that people are asking the wrong questions when it comes to women who have been victimized as a result of their partnerships with older men.
"We have to ask ourselves why is it that more and more men seek out these relationships," she said. "It's one thing to point fingers at the young girls. They're looking for money. But what is the male looking for that makes this kind of relationship attractive? Obado has probably been having sex for longer than Sharon was alive. What made her so attractive to him?"
Felista Wangari, a Kenyan journalist, told BuzzFeed News that the focus on Otieno and Obado's alleged relationship draws attention away from the actual crime.
"In Kenya, we like to blame the woman, and we absolve the man from any responsiblity," she said. "We say he was a helpless man who the young girl preyed upon, who stole him from his wife and caused heartbreak to the family.
As if the man has no mind of his own, dragged into the relationship at gunpoint. If he says, 'I want that girl,' it could be life-threatening if she says no."
Given the prevalence of intimate partner homicides all over the world — at least half of the women murdered in 2012 were killed by their sexual partners, according to a UN study — Njoroge said it's baffling that Obado has not been arrested yet.
Otieno is not the first woman who has had an encounter with a politician or wealthy Kenyan man and wound up dead.

On June 17, 2011, a young woman named Mercy Keino went to a party that was also attended by former Kiambu County governor William Kabogo. According to reports, Kabogo slapped Keino at the party, and she ran away. The next day, Keino, 25, was found dead, having been run over by a car. Kabogo was charged with murder, but was cleared of the charge in 2016.
And a week before Kenya's elections last August, Carol Ngumbu, 21, was found in a car, having been strangled to death along with electoral commissioner Chris Msando, causing rumors of a romantic relationship to swirl. Her case, like Msando's, is still open.
Wangari noted that the deaths of these young women who've been connected to politicians haven't stopped the relationships from happening, which makes complaining about them useless.
"They're not protecting anyone by claiming to say these are the consequences of dating an older, powerful man," she said.
"And if you sanction murder for such a flimsy reason, then at the end of the day, we will all be in danger."