Oceanographers may have discovered a new species of deep-water dwelling octopus on the ocean floor near Hawaii.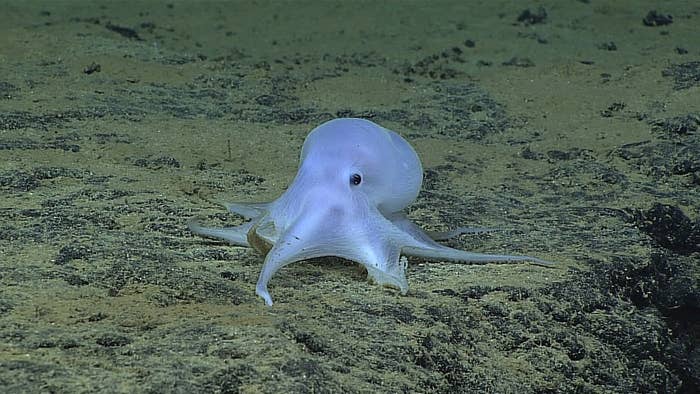 Michael Vecchione, with the National Oceanic and Atmospheric Administration, said scientists first discovered the octopus on Feb. 27 on the Pacific Ocean floor in the Hawaiian Archipelago, according to a statement posted to its website.
Researchers initially sent a remotely operated vehicle (ROV) to the area to collect geological samples for an unrelated study, Vecchione said, when "it came across a remarkable little octopod sitting on a flat rock dusted with a light coat of sediment."
He described the creature — which is technically an octopod (the term octopus refers to those that live in more shallow water) — as especially unique because it lacked pigment cells, giving it a translucent, ghostlike appearance. It also did not seem very muscular, he said.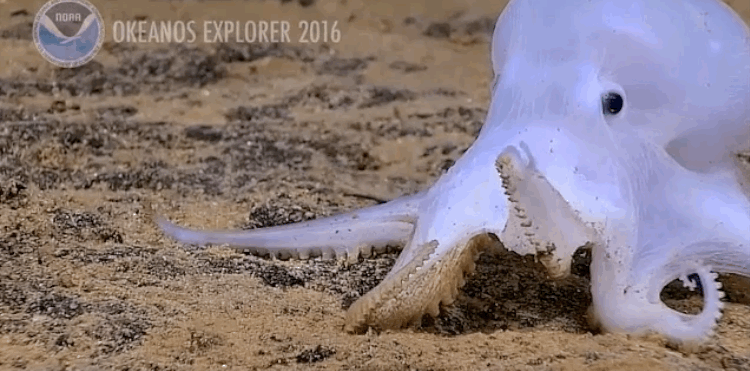 Vecchione said that after the discovery, he conferred with colleagues in Antarctica and Germany, who confirmed that it was both a new and unusual octopod.
This particular octopod family, known as an incirrate octopod, typically does not dwell much deeper than 4,000 yards into the ocean.
Hey there, little guy! 🐙👻