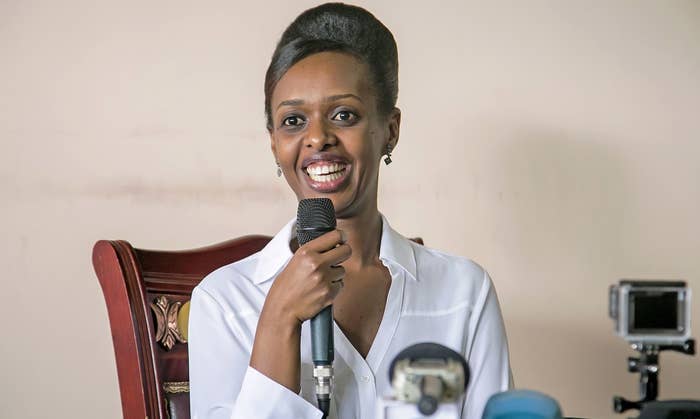 NAIROBI — A day after police in Rwanda said they had released a former presidential candidate and fierce critic of President Paul Kagame, family members and activists close to her say they are still unable to communicate with her, raising questions about her whereabouts and safety following her arrest.
On Monday, nearly a week after Diane Rwigara and some members of her family were reported missing, Rwanda National Police announced that they had raided the family's home in Kigali, the country's capital, and arrested them. The police said on Tuesday it had released Rwigara, her sister, and her mother — authorities have charged them with forgery and tax evasion — and escorted them home after they were questioned.
Rwigara, 35, an accountant turned activist, was the only woman to vie for the presidential seat in Rwanda's presidential elections last month. She had built a reputation as a vocal critic of Kagame's rule, calling out his suppression of those who questioned and opposed him.
However, she was disqualified from the race for failing to collect enough signatures to run and for allegedly using the identities of dead people to support her ballot. Kagame went on to win more than 98% of the votes on election day.
Family members of Rwigara told BuzzFeed News that they have no idea where she has been, despite the police announcement that she'd been released. They also said that the police ransacked the house during their raid.
"The police destroyed the ceilings and took all the cash in the house – they took the phones, computers, while having them shackled in the house," said Aristide Rwigara, Diane's younger brother, who lives in Los Angeles and said he'd been speaking to family in Kigali about what happened.
Aristide said the allegations against the family were false, and that police were using the investigation as a means to intimidate them.
"No investigation has ever been conducted in that manner, to be brutal like that with the whole family when they're after one person," Aristide told BuzzFeed News in a phone interview. "It's repression, what they were doing."
Aristide said that even though the police said his family had been released, he had not heard from any of them. Multiple phone calls to their home in Kigali have gone unanswered, he said.
Aristide also said eyewitnesses in Kigali had told him the police have been turning away journalists and people from the community when they try to approach the Rwigaras' house to confirm if the family had returned.
"The family is by no means free now," Aristide said. "They are still very much in danger."
His concerns were echoed by members of Diane's political party, PSM-Itabaza, in a statement on Tuesday that said they "were extremely worried about what might have happened to them because in the past the police has arrested government critics, denied it, resulting in their disappearance and, in few cases, in death."
On Aug. 29, people close to Diane raised concerns that they had not seen or heard from her or her family. The police quickly shut down rumors that she had been arrested, saying officers had been dispatched to her house to conduct a search as part of an investigation into allegations of forgery and tax fraud after the family had ignored previous attempts to summon them.
Rwanda National Police spokesperson Theos Badege confirmed to Reuters that police had taken some items and money from the Rwigaras during their search, but said doing so "was a clear application of the law."

Badege did not respond to multiple attempts by BuzzFeed News to reach him for comment.
Rene Mugenzi, a coordinator for the Global Campaign for Rwandans Human Rights based in London, told BuzzFeed News in an email that he had been working with investigators in Kigali to get information about the Rwigara family's whereabouts.
"Despite the police's claims that they are free, they are not free," he wrote. "They are forced to stay inside their house and no one is now allowed to enter or to go out."
Mugenzi said Diane's treatment is an attempt by the regime to intimidate her so she would stop criticising Kagame and his government. "The Kagame regime has [a] track record of not tolerating critical voices and the police are showing to have the same spirit," he said.
Kagame has been hailed as the leader who helped bring an end to the 1994 genocide, and credited for healing the country, increasing literacy rates, and invigorating the country's economy. But he has also been criticized by Rwandans in the diaspora and human rights activists for ruling like an authoritarian and blatantly ignoring human rights.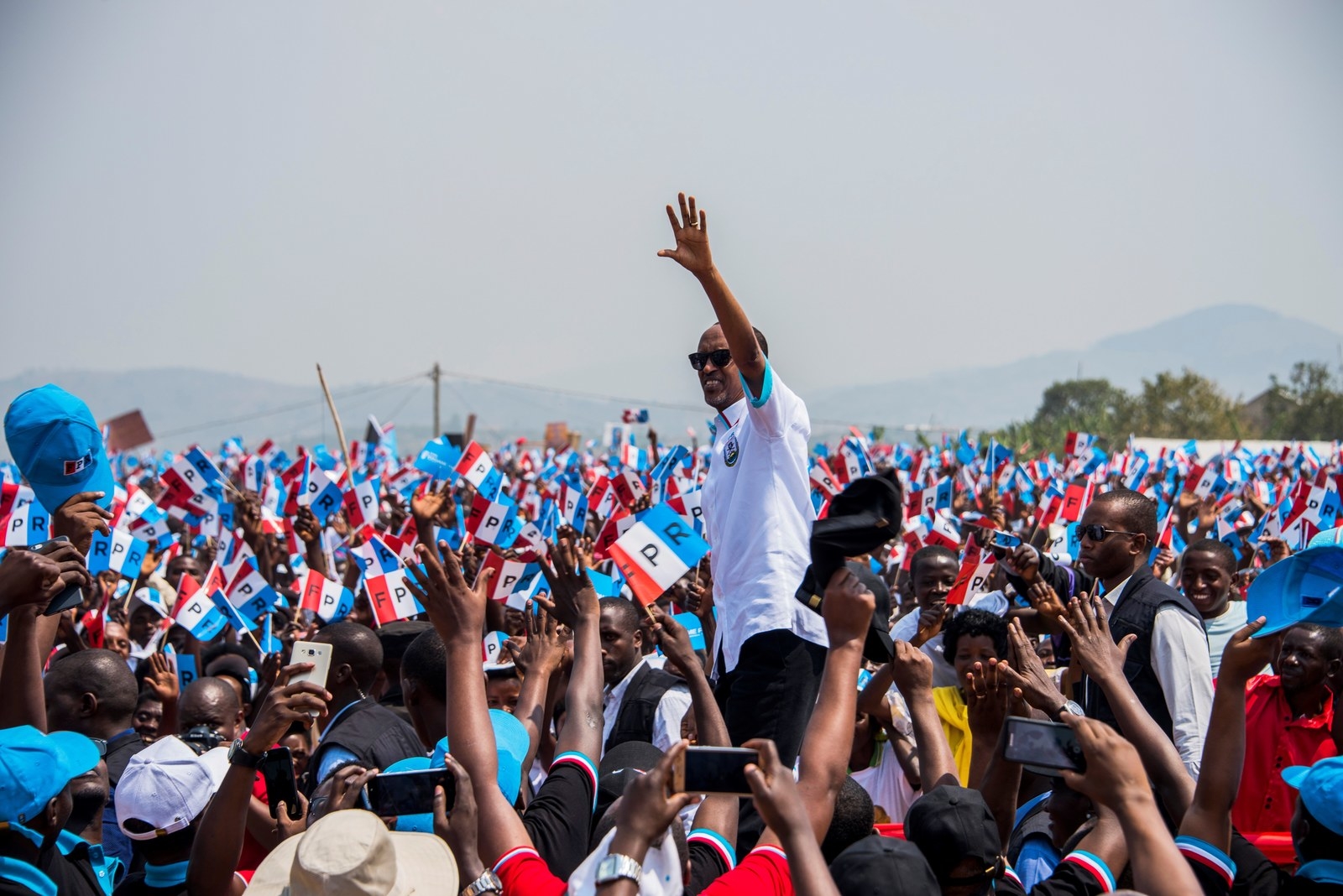 Rwanda is often lauded for its strong representation of women in government. In 2016, women took up 64% of parliamentary seats. However, no woman has been elected president, and Rwigara is not the first to have an encounter with the police after attempting to run.
In January 2010, Victoire Ingabire Umuhoza — who had been living in exile in the Netherlands since 1997 — returned to Rwanda and announced her plans to run for president in that year's elections. She was arrested in April on charges of belittling the 1994 genocide when she asked why Rwanda's official memorial did not acknowledge that moderate Hutus were among the 800,000 people killed in addition to Tutsis.
Umuhoza, who was openly critical of President Kagame throughout her campaign, appealed the judge's decision. But in 2013, the Rwandan Supreme Court upheld her conviction and extended her prison sentence from eight to 15 years.
CORRECTION
Rene Mugenzi is a man. An earlier version of this story misstated his gender.