Rapper Common Disinvited By University As Commencement Speaker Over Song Lyrics
Kean University in New Jersey stated on Monday that the hip-hop artist would address this year's graduating class. The next day, it reneged.
On March 30, Kean University announced that Common, a hip-hop artist who recently won Grammy and Academy awards for the song "Glory" from Selma, would address its class of 2015 at the commencement ceremony in May.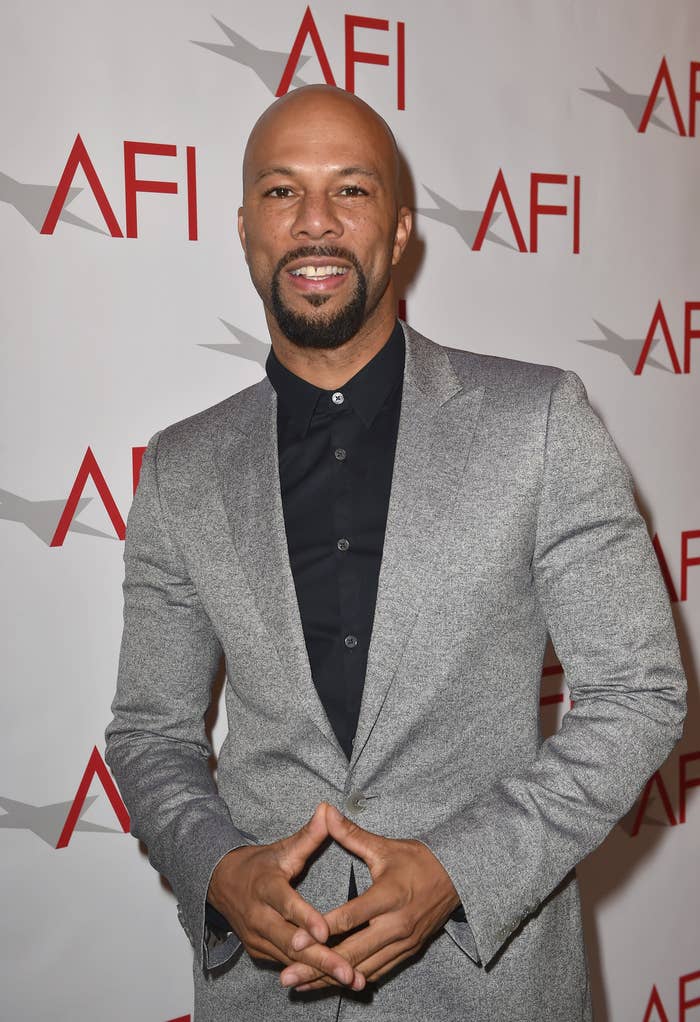 Less than 24 hours later, the New Jersey college took back its statement, and the initial tweet about the announcement has since been removed from its page.
Many believe the reason behind the decision lies in lyrics from a song he wrote 15 years ago about activist Assata Shakur.
In Common's 2000 album Like Water for Chocolate, he dedicates a song to Shakur (formerly Joanne Chesimard), who was accused of shooting and killing New Jersey state trooper Werner Foerster in 1973. In 1979, she escaped from prison and sought political asylum in Cuba, where she has lived ever since. In December 2014, after the United States and Cuba re-established diplomatic ties, Gov. Chris Christie called on President Obama to demand Shakur's extradition to the United States to serve out the rest of her prison sentence.
The verses in Common's "A Song for Assata" retell what happened to Shakur the night Foerster was killed, and when she was transported from the hospital (she sustained gunshot wounds to both arms and her shoulders that night) to Middlesex Prison.
"Who shot the trooper?" they asked her
Put mace in her eyes, threatened to blast her
Shakur was charged with first- and second-degree murder, four counts of assault, illegal possession of a weapon, and armed robbery. She served six years at Middlesex prison.
A cell, one cot, no window, facing hell
Put in the basement of a prison with all males
Kean University's decision to withdraw its announcement may have been spurred by a statement from the State Troopers Fraternal Association of New Jersey. According to STFA President Chris Burgos, the organization publicized its stance before the school changed its mind.
"The young, impressionable people who read the revisionist history of Trooper Foerster's murder, and hear these lyrics, are getting a very dangerous and deadly message," the statement read. "Why this decision was made obviously strikes a nerve, and is a slap in the face to those who serve and protect this great nation against those that wish to do us harm, and thrive on anarchy and chaos."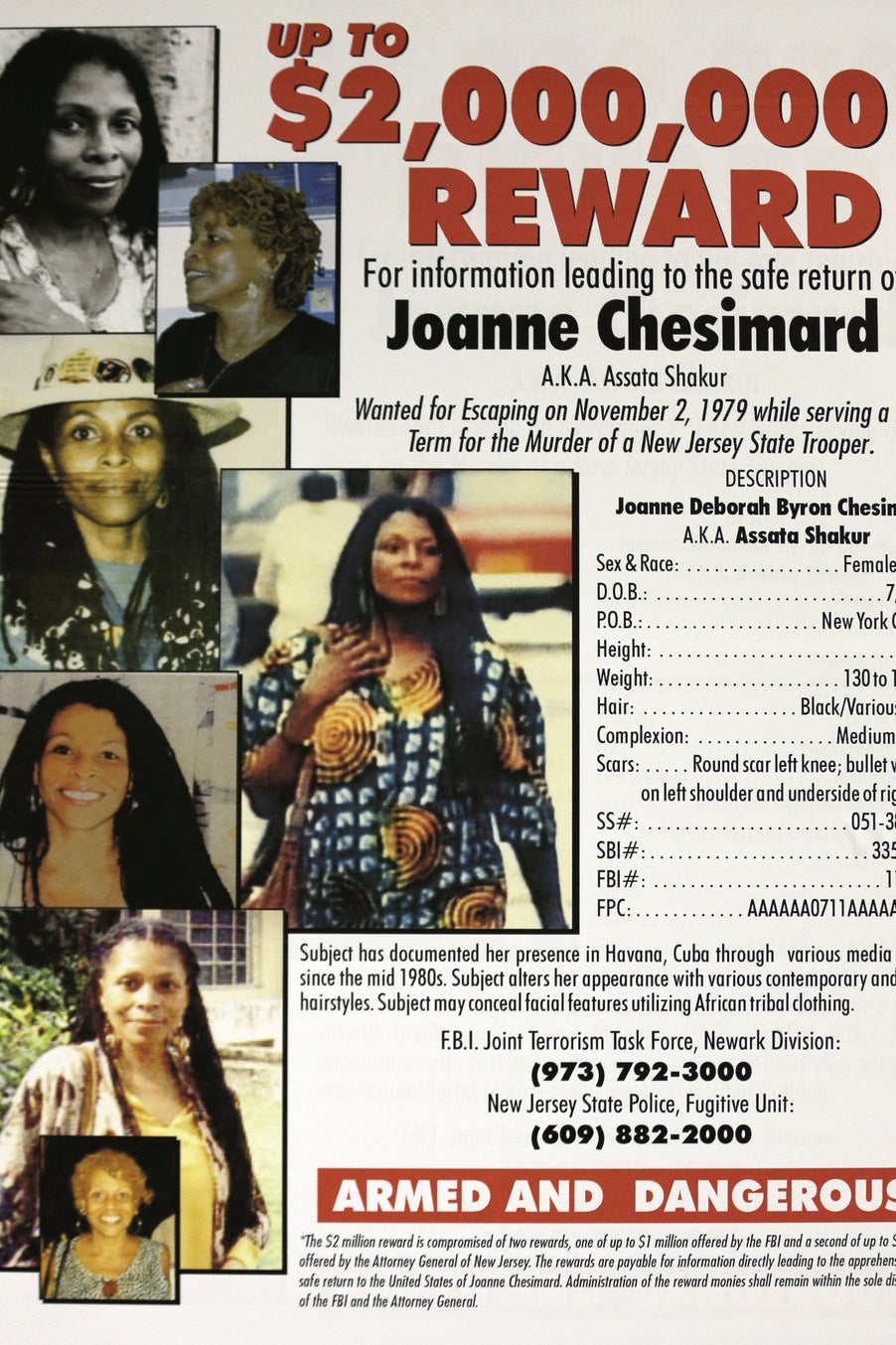 At left, wanted poster of Joanne Chesimard, known as Assata Shakur, from a news conference on Thursday, May 2, 2013, in Newark, New Jersey. At right, file photo of state trooper Foerster, who was killed in 1973.
Alexie Zachariades attends Kean University and will graduate this May with a degree in history. The 33-year-old told BuzzFeed News that he had not heard of Common before the school's announcement that he would deliver the commencement speech, but that many of his friends listened to his music.
"I heard he was great, and that he speaks the truth," Zachariades said. "I was very interested to hear his perspective."
After learning that the hip-hop artist would no longer speak at the ceremony, Zachariades wrote a letter to all of his professors in the history department and university administrators arguing that the move undermined students' ability to make their own decisions about political matters.
"Graduating from a university with a degree in higher education, we should be able to think for ourselves and make our own opinions. It goes against the very fabric of going to a university," he said.
Zachariades added the debate shouldn't be about whether anyone is "pro-cop or anti-cop, pro-violence or anti-violence," but should instead acknowledge the right to free speech.
"It sends the wrong message to students," he said.
This is not the first time Common has ever been associated with the school.
Christi Terrell, whose daughter will graduate from Kean this May, told BuzzFeed News that she saw him speak last year at a Black History Month lecture and performance, both of which she described as "amazing."
John Legend, who co-wrote "Glory" with Common, was the school's commencement speaker in 2011.
A Kean University spokesperson has not responded to multiple requests for comment from BuzzFeed News.