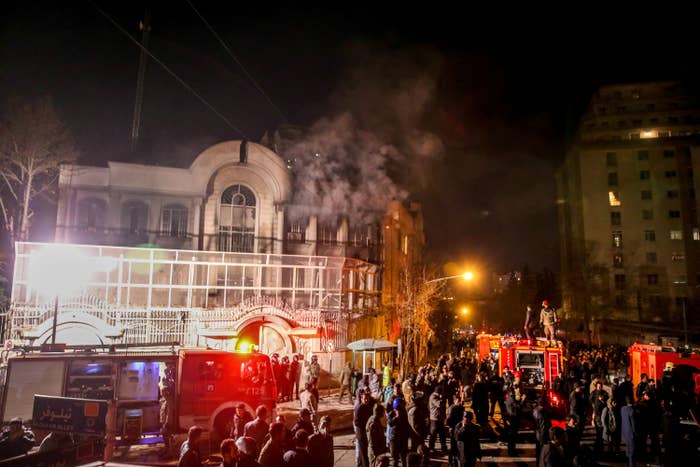 Iranian President Hassan Rouhani said on Tuesday Saudi Arabia could not hide its "crime" of beheading a Shi'ite cleric by cutting diplomatic ties with the country, a move that signals escalating sectarian tensions in the Middle East as they deal with the consequences of Nimr Baqer al-Nimr's execution.
The Iranian President's accusation comes just days after Saudia Arabia announced it is breaking diplomatic ties with Iran and gave Iranian diplomats 48 hours to leave the country.
Saudi Foreign Minister Adel al-Jubeir said in a news conference on Sunday that he would not let Iran "undermine the Sunni kingdom's security," according to Reuters.
President Rouhani on Tuesday rejected Saudi Arabia's move as a ploy to skirt responsibility for executing Shiite cleric Nimr Baqer al-Nimr among 47 other people.
"Saudi Arabia cannot hide its crime of beheading a religious leader by severing political relations with Iran," Rouhani was quoted as saying by state news agency IRNA in a meeting with Danish Foreign Minister Kristian Jensen in Tehran, according to Reuters.
"We believe diplomacy and negotiations are the best way to solve problems between countries," he added. "Regional countries can save the region from terrorism dangers through unity."
The diplomatic sparring between the countries began to escalate as protests flared across Iran a day after Saudia Arabia announced that its troops had executed al-Nimr.
Some 400 demonstrators took to the streets of Iranian capital Tehran, while some began defacing Saudi property. Photos on social media showed a fire was started at the Saudi embassy.
Iranian authorities had told demonstrators not to protest in front of the embassy and instead gather at a square in central Tehran. But protesters ignored them as they stood outside the embassy shouting: "Death to al-Saud!"
Iranian President Hassan Rouhani said the attack on the Saudi embassy in Tehran by "extremists" was "unjustifiable," AP reported.
But in comments Sunday, Rouhani also condemned Saudi Arabia's execution of regime opponent al-Nimr, which sparked the attack on the embassy.
Rouhani said he ordered the Interior Ministry to apprehend those responsible for the embassy attack and bring them to court to "end forever such ugly acts."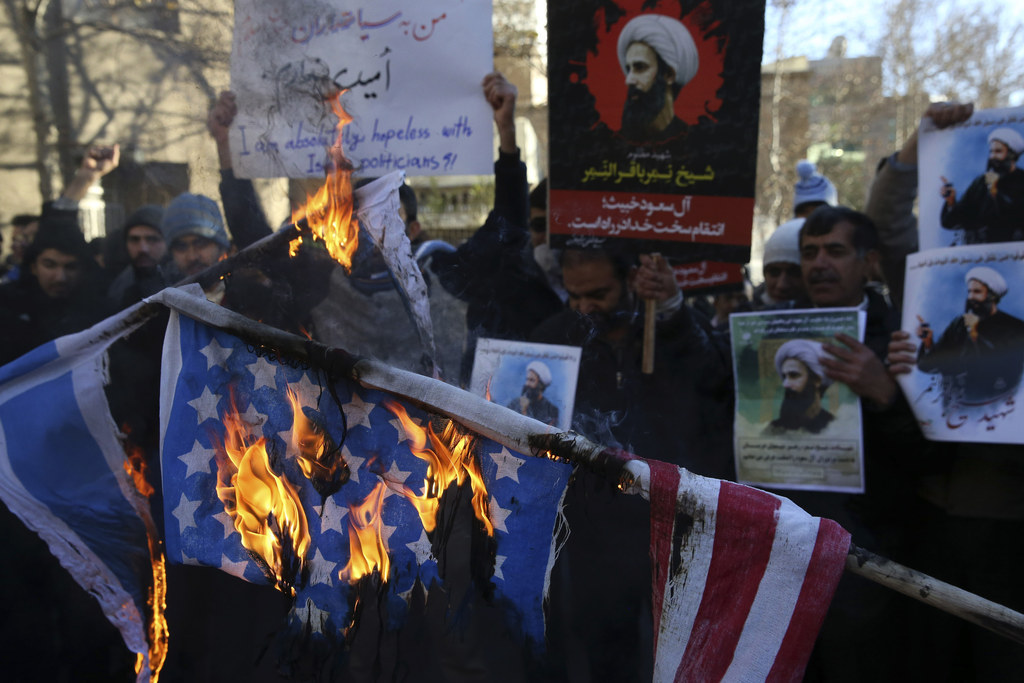 The U.S. State Department on Saturday condemned attacks at the Saudi embassy after the images began circulating on social media.
"While we support the peaceful right to protest, we condemn any attacks on diplomatic properties and call on all sides to avoid any actions that would further heighten tensions in the region," a State Department spokesman told BuzzFeed News in a statement.
Shortly after the action began, Tehran police arrived and began to impose order, blocking demonstrators' access to Saudi facilities.
The State Department on Saturday also released a statement in response to the 47 executions, noting that it was "particularly concerned that the execution of prominent Shia cleric and political activist Nimr al-Nimr risks exacerbating sectarian tensions at a time when they urgently need to be reduced."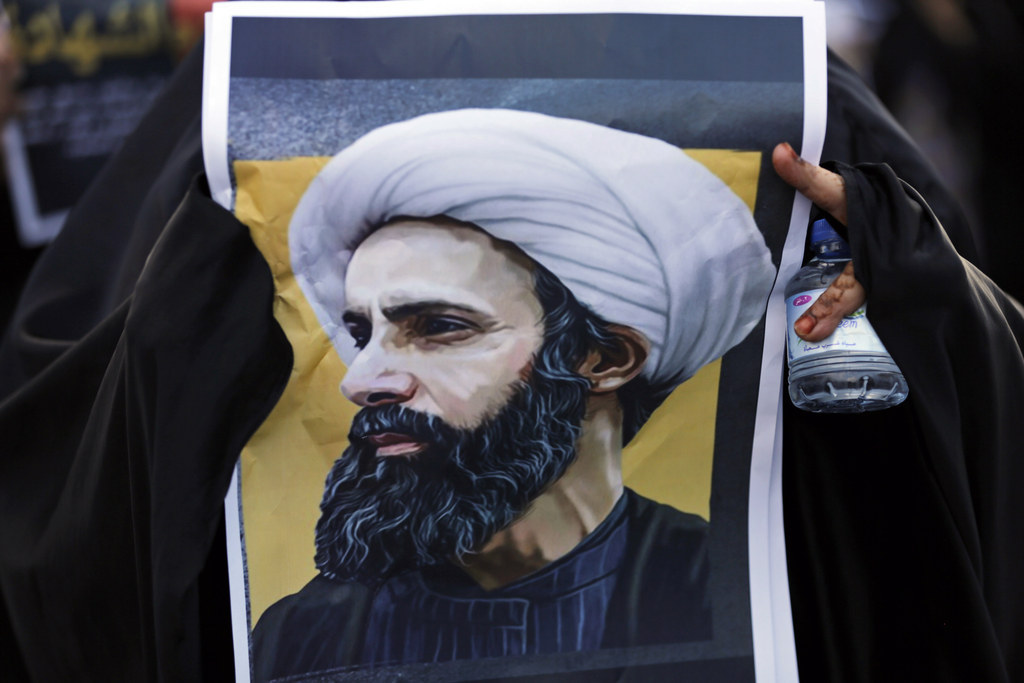 On Monday, Saudi officials said gunfire directed at Saudi security forces killed a man at a village in eastern Saudi Arabia where mourning ceremonies were underway for al-Nimr, AP reported.
The official Saudi Press Agency reported a man was killed in al-Awamiya village and a child was wounded.
The family of Sheikh Nimr al-Nimr were holding three days of mourning at a mosque in the village. Authorities offered no details on who they suspected in the shooting.