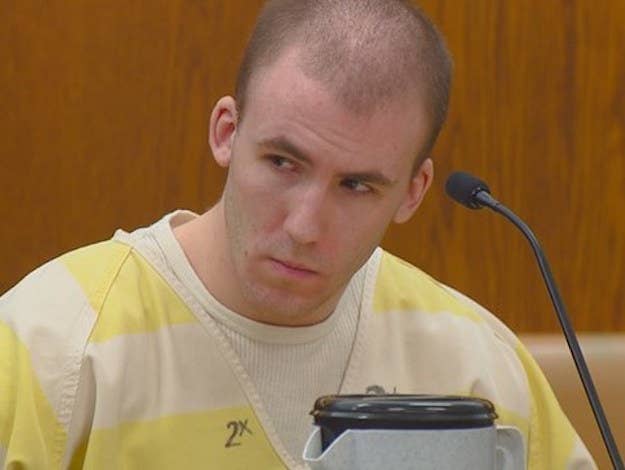 A 23-year-old Idaho man was sentenced to 28 years in prison on Wednesday after he kicked a man to death with steel-toed boots because he was gay.

On Jan. 10 before a federal grand jury, Kelly Schneider pleaded guilty to one count of violating the Matthew Shepard and James Byrd Jr. Hate Crime Prevention Act, otherwise known as the Shepard-Byrd Act. He will serve 28 years in prison, after which he'll be released under supervision for five years.
According to the plea agreement, on April 27, 2016, Schneider posted an ad soliciting sex to the website backpage.com; shortly after Steven Nelson responded to it, the two met for the first time. During that encounter, Nelson paid Schneider, but they did not have sex. Schneider — whose backpage.com profile included a shirtless photo — had previously told his friends that he was not gay, and would not let a gay man touch him.
Schneider contacted Nelson later that night, and the two met again on April 29, 2016.
This time Schneider convinced Nelson to drive them both to an isolated wildlife reserve called Gott's Point — under the pretense of having sex — with the intention of robbing him. However, once they arrived, Schneider immediately began attacking Nelson, according to the plea agreement.
"While shod in steel-toed boots, the defendant kicked [Nelson] 20 to 30 times, repeatedly saying, 'Did you think I would fucking do this, you fag?'" the document reads.
The agreement also states that Nelson never resisted the attack and pleaded many times for Schneider not to kill him.
"In fact, S.N. volunteered his ATM number several times, and said, 'Please don't kill me. Take whatever you want,'" the document reads.
After the beating, Schneider removed Nelson's clothes and drove off in Nelson's car. Nelson died from his injuries hours later.
"Steven Nelson was assaulted and later died because he was gay," said Acting US Attorney Rafael M. Gonzalez in a statement released by the Department of Justice.
"This is precisely the kind of bias motivated violence that the Shepard-Byrd Act was passed to address. The federal prosecution in this case makes clear that this office, the Civil Rights Division, and its law enforcement partners will pursue justice when a person is violently attacked based on who he loves and how he loves."
The DOJ used the Shepard-Byrd Act to bring criminal charges against someone for targeting a victim based on their gender identity for the first time on Dec. 14, 2016, when Joshua Vallum beat Mercedes Williamson with a hammer, shocked her with a stun gun, and stabbed her multiple times.
Read the plea agreement for Schneider here.