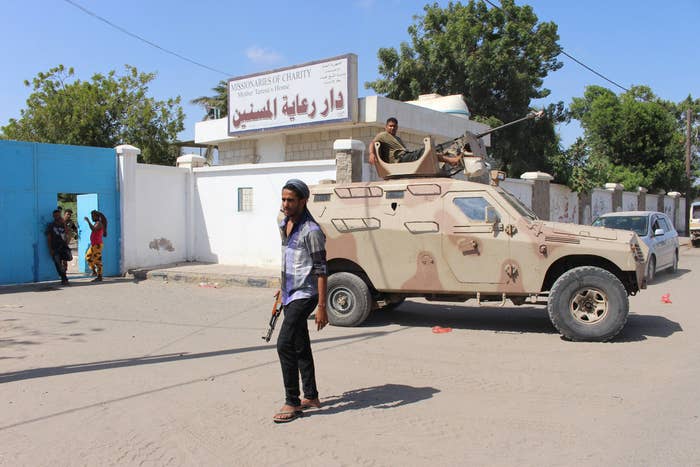 Pope Francis has been left "shocked and profoundly saddened" by an attack on an elderly home in Yemen on Friday that killed four nuns and 12 other people, the Vatican said Saturday.
On Friday, an unknown number of gunmen entered the facility, located in the southern city of Aden, and handcuffed victims before shooting them in the head. The gunmen's identities have not been announced.
According to Catholic information service Agenzia Fides, two of the nuns were from Rwanda, one was from Kenya, and one was from India.
The elderly home had been operated by a charity established by Mother Theresa, the Associated Press reported.
A statement on Saturday from the Vatican secretary of state, Cardinal Pietro Parolin, said the Pope "sends the assurance of his prayers for the dead and his spiritual closeness to their families and to all affected from this act of senseless and diabolical violence."
"He prays that this pointless slaughter will awaken consciences, lead to a change of heart, and inspire all parties to lay down their arms and take up the path of dialogue," Parolin said.
Yemen has been plagued by a civil war that has escalated over the past two years. A United Nations report released in January found that between March 26 and Dec. 15, 2015, more than 8,100 civilians had been killed.