The parents of Anias and Jadon McDonald, 13-month-old twins who were born conjoined at the head and were separated on Oct. 13, have shared photos of the boys after their 16-hour surgery.
Nicole McDonald, the boys' mother, posted the first photo of Jadon a few hours after surgeons finished their long procedure early on Oct. 14 at Montefiore Hospital in the Bronx in New York City.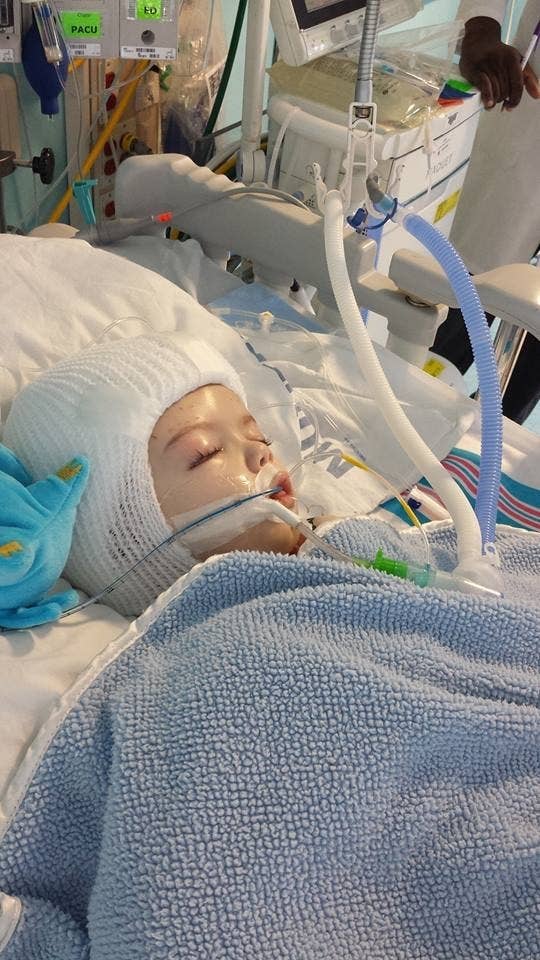 "When they told me they were wheeling Jadon up first, it took me a second to comprehend," Nicole wrote. "I actually asked why they rearranged the room because I hadn't really internalized the idea that there would be 2 beds in here."
The twins' craniopagus surgery (defined as a procedure that separates two people who have been joined at the cranium) ended after 2 a.m. on Oct. 14, but they each had to undergo additional operations as individuals to reconstruct their skulls.
"The boys have a lot of healing to do," said James T. Goodrich , M.D., Ph.D., D.Sci. (Hon.), director, Pediatric Neurosurgery, CHAM and professor, Clinical Neurological Surgery, Pediatrics and Plastic and Reconstructive Surgery, Albert Einstein College of Medicine.
"This was unexpectedly one of the hardest cases I have ever worked on. We knew they shared an area of fused brain, but we did not know how complicated it would be until we looked inside. I am relieved that the procedure was successful."
Anias had to undergo more extensive surgery than his brother, Nicole explained on Facebook. Doctors had to reopen his incision, and he wound up staying in surgery five hours longer than Jadon.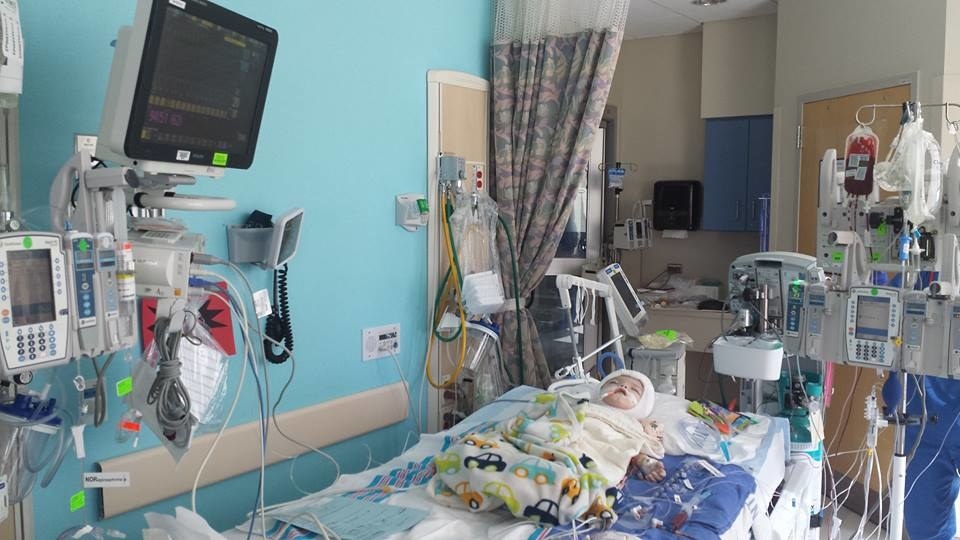 He also experienced a few seizures, Christian, the twins' father, told CNN, to whom the McDonalds had granted exclusive access throughout the procedures.
"I can't wait to put them beside each other and them see each other," Christian said. "To be honest, I'm just so excited and anxious to see that moment. That's going to be a great day."
After they were reunited the afternoon of Oct. 14, Nicole wrote:
Finally reunited. How surreal. I now realize that I always saw you as separate because seeing you like this is really nothing different to me. When I stand at your bedside, Jadon, it's almost as if Anias is still there. Anias, when I leaned over you I protected my hair from Jadon. But the view is still the same. This is how I always saw you. I love you so much. Now it's time to step forward into the new chapter of our life. I'm ready to fight and I know you are too. Thank you, Dr Goodrich, Dr Tepper, Kamilah, Martine, Dr Kahana, Dr Mann and everyone else at Montefiore. Your hands performed a miracle today. We love you.
👶💞👶