An internationally ranked saber fencer on Saturday said that she was asked to remove her hijab in order to take a photo for a badge at the South by Southwest (SXSW) festival in Austin, Texas.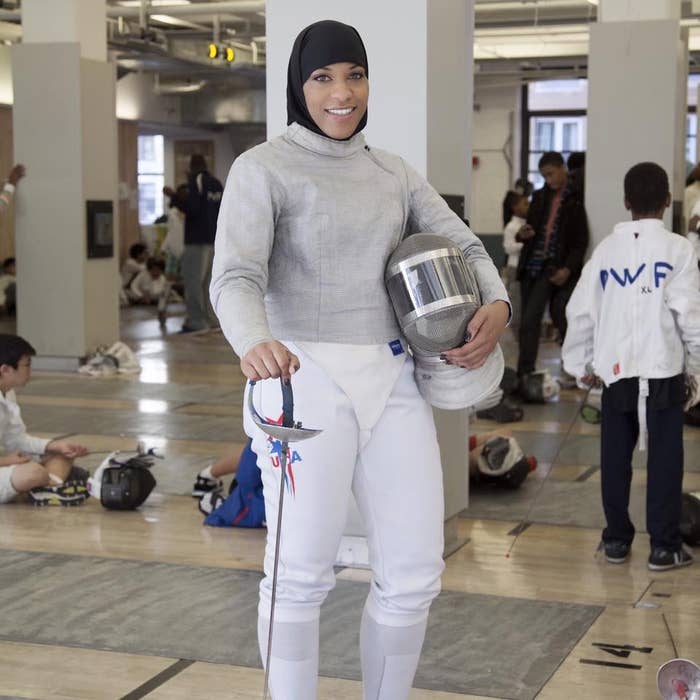 Ibtihaj Muhammad — who will be the first U.S. athlete to compete in the Olympics in hijab this summer — tweeted that after she explained she wore the garment "for religious reasons," she was still told to remove her head covering for a credential photo.
Minutes later, Muhammad tweeted a photo of a conference badge she ultimately received that did have her photo with headscarf but carried the incorrect name.
"I did not remove my hijab at any point during SXSW," Muhammed said to BuzzFeed News.
In a statement sent to BuzzFeed News, a SXSW representative said they were embarrassed by the incident:
"It is not our policy that a hijab or any religious head covering be removed in order to pick up a SXSW badge. This was one volunteer who made an insensitive request and that person has been removed for the duration of the event. We are embarrassed by this and have apologized to Ibtihaj in person, and sincerely regret this incident."
When attendees arrive at the 10-day conference (which focuses on music, film, and interactive media), they are instructed to hand over a form of identification in order to receive their badge.
While there are no rules explicitly forbidding participants from wearing hijab or any other religious-based headcovering, there is a general regulation against hats.