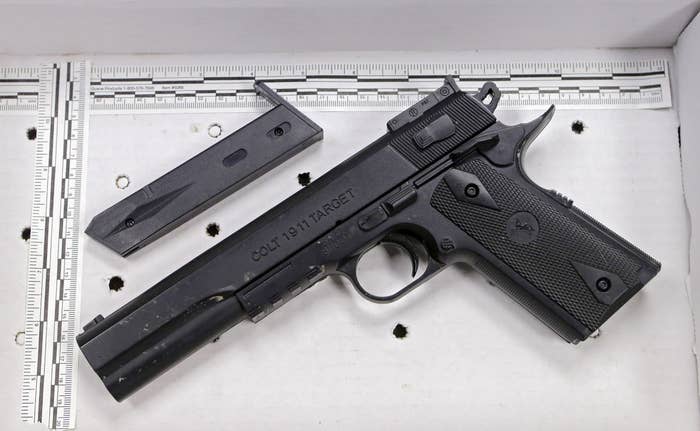 Two Ohio teenagers who were caught walking around with a BB gun were charged with misdemeanors and made to write essays about Tamir Rice, the 12-year-old black boy fatally gunned down by Cleveland police in 2014 for a similar incident involving a fake gun.
The incident took place July 3 at a park in Parma, Ohio, near the Parmatown Mall. A man called the police after seeing two teenagers wielding what could be a gun.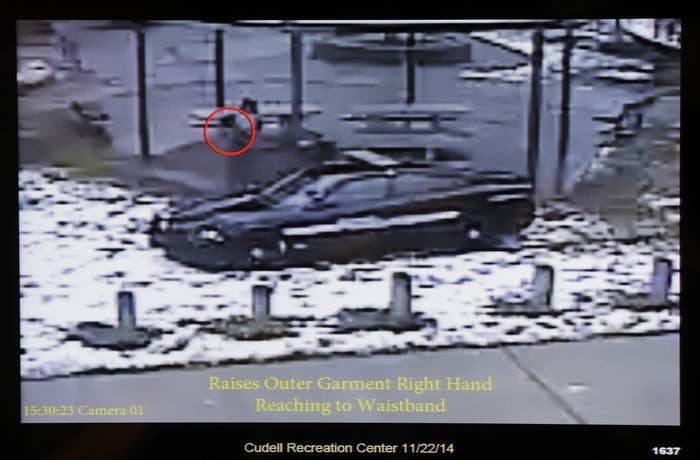 The man later said the situation reminded him of Rice, who was shot and killed by a police officer who approached him as he played outside with an Airsoft BB gun.

A bystander recorded a video, later obtained by local Fox affiliate Fox 8, of Parma police officers approaching the two teenagers, aged 12 and 15, who raised their hands above their heads.
BuzzFeed News has reached out to the Parma Police Department for more details.
The teenagers later admitted to disorderly conduct charges in Cuyhoga County Juvenile Court, a spokesperson confirmed to BuzzFeed News.
The magistrate overseeing the case, Je'Nine Nickerson, sentenced the boys to community service, made them pay court costs, and told them to each write essays comparing their case to Rice's.
Nickerson did not offer comment on her sentencing decision, nor is it clear if a judge or magistrate has handed down a similar punishment before.