Obama Says He Would Win A Third Term If He Could Run For President Again
"I actually think I'm a pretty good president. I think if I ran, I would win. But I can't."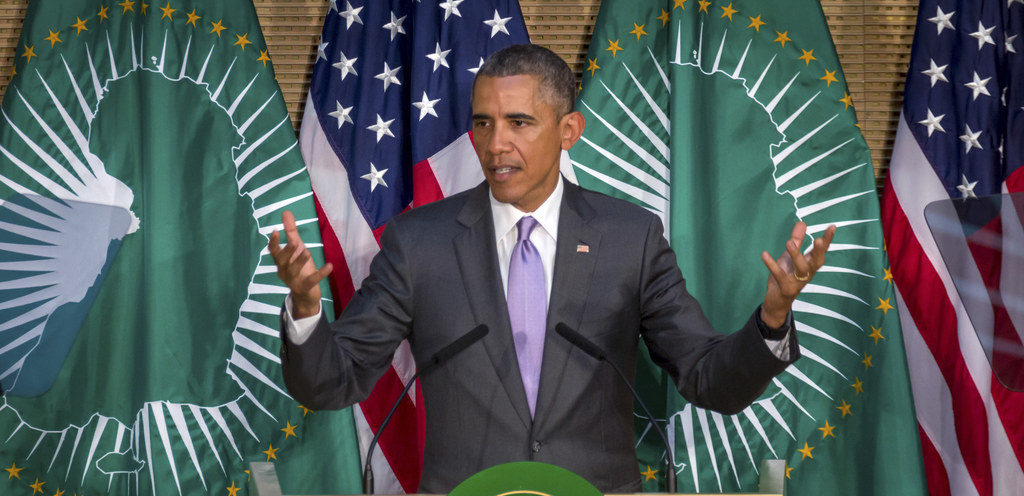 President Obama said Tuesday during his East Africa trip — the first taken by any sitting president — that if he could, he would be a three-peat president.
The remark came during his address to the 54-member African Union in Addis Ababa, Ethiopia. The city also serves as the AU headquarters.
Obama said that while he considers his presidential appointment "an extraordinary privilege," and that he could not "imagine a greater honor or a more interesting job."
"I actually think I'm a pretty good president," he said. "I think if I ran, I would win. But I can't."
The United States Constitution prevents him from seeking a third term.
He added he's anticipating life as a civilian.
"I'll be honest with you: I'm looking forward to life after being president," he said.
"I won't have such a big security detail all the time. It means I can go take a walk, I can spend time with my family, I can figure out other ways to serve. I can visit Africa more often," he said.
In addition to warning against globalized corruption that drained the continent of its resources, Obama urged for increased democratic rights, including those to participate in fair elections.
"African democratic progress is also at risk when leaders refuse to step aside when their terms end," he said. "Let me be honest with you: I do not understand this."