Obama Moves To Close Gender Pay Gap With New Rules
On the seventh anniversary of the Lilly Ledbetter Fair Pay Act, the president said companies will soon have to report pay data based on gender, race, and ethnicity.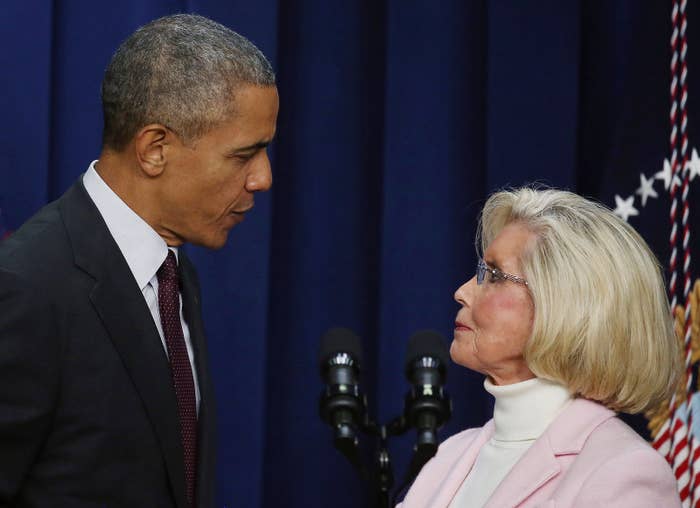 President Obama on Friday announced a series of actions his administration will take in an effort to close the gender pay gap.
Among the most significant moves will be requiring companies with more than 100 employees to report pay data by gender, race, and ethnicity. The action, the White House said, is meant to "advance equal pay for all workers and to further empower working families."
Obama also urged Congress to pass the Paycheck Fairness Act, and released a report on the state of the gender pay gap.
Friday marked the seventh anniversary of the Lilly Ledbetter Fair Pay Act, the first piece of legislation Obama signed into law as president. In doing so, he noted the often-cited statistic: that women account for almost half of the workforce, but are paid an average of 79 cents to a man's dollar.
"The gap's even wider for women of color," he added. "A typical black working woman makes only 60 cents. Typical Latina woman makes only 55 cents for every dollar a white man earns. And that's not right."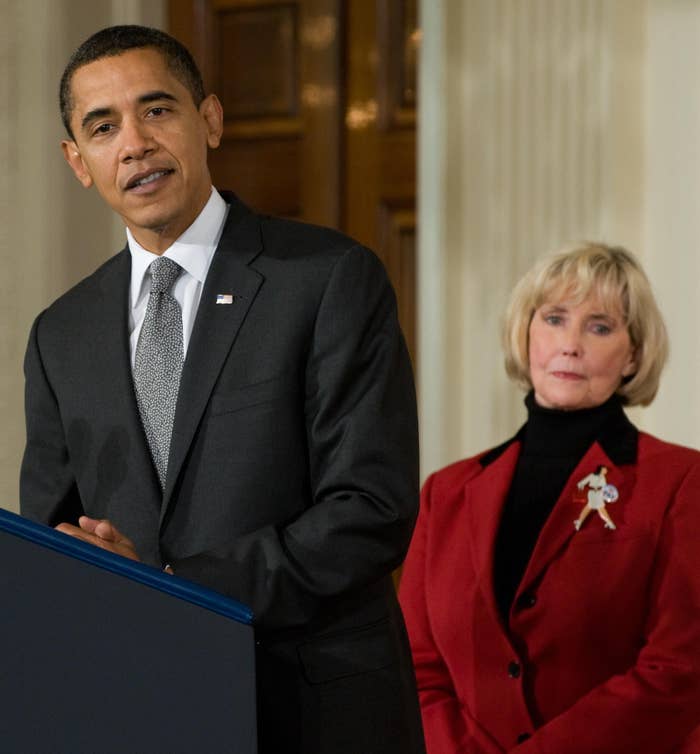 Lilly Ledbetter, whose 2007 Supreme Court court case on gender pay discrimination would later become the foundation for Obama's fair pay act, recounted her story on Friday.
A mother of two, Ledbetter was hired at Goodyear Tire and Rubber Company in 1979.
The only female supervisor, Ledbetter took as little time off as possible because she never knew if her job would be waiting for her when she got back.
After working at the tire shop for nearly 20 years, Ledbetter received an anonymous message that she had been earning thousands of dollars per year less than her male counterparts in the same position.
"All I could think about was how much my family had done without over the years, and how I would never catch up to my male co-workers' salaries," she said.
However, in 2007, the Supreme Court ruled that discriminatory charges similar to Ledbetter's needed to be filed within 180 days of the employee's first unequal paycheck.
She called the Lilly Ledbetter Fair Pay Act — which overturned the Supreme Court's decision and expanded the length of time an employee can file a discrimination lawsuit — a "down payment in this fight."