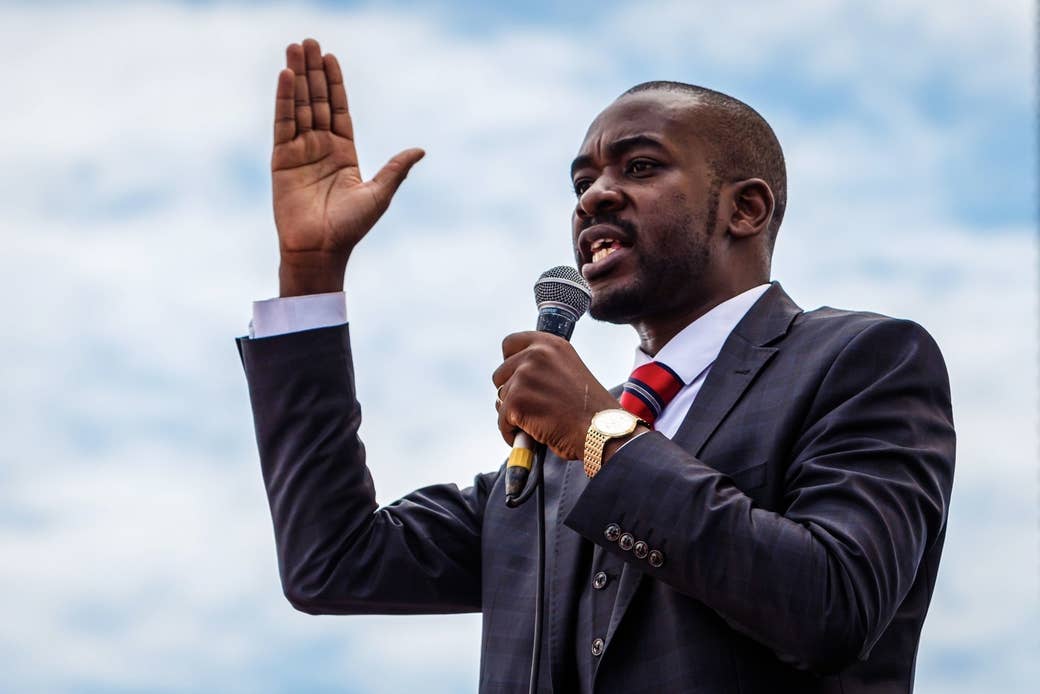 HARARE, Zimbabwe — When Nelson Chamisa addressed supporters at his final campaign rally before Zimbabwe's elections last month, he was met with a sea of palms raised in the air as though he were giving a sermon. They participated in his call-and-response slogans, and those close to the stage sat in the dirt so that others behind them could see. As the nation's first elections after the fall of former president Robert Mugabe approached, for the thousands of people in the audience, it was difficult to see the 40-year-old man standing before them, vowing to bring change, and not want to believe him.
But for all the hope and promise surrounding Chamisa, the president of Zimbabwe's biggest opposition party, the Movement for Democratic Change Alliance (MDC-A) — and for all the overwhelming support he received from people in big cities — he still lost the presidential election by just over 300,000 votes to Emmerson Mnangagwa, the man credited with forcing Mugabe out of office last year.
The MDC-A filed a complaint last week challenging the results of the election, and the hearing in Zimbabwe's constitutional court started Wednesday. The highly anticipated event was highly guarded, with media and attorneys made to surrender their cellphones and laptops; security officers and a water cannon were stationed outside the court building. In an lengthy announcement that was delayed by an hour, the court on Friday ruled that Mnangagwa had won the election despite Chamisa's concerns.

The court hearing is potentially the last stage of a presidential race between a war veteran who earned the nickname "The Crocodile," and a young leader who once told a bold-faced lie about US President Donald Trump, where nothing has been clear-cut. This was arguably the first time in Zimbabwe's history that the opposition stood a truly fair chance against the ruling Zimbabwe African National Unity Patriotic Front party, headed by Mnangagwa. But while more than 2 million people believed that Chamisa, a student activist turned lawyer turned politician, not only could but should become the next president, some political onlookers from both parties told BuzzFeed News that his decision to place himself at the center of the whole campaign at the expense of other party members — magnified the party's internal struggles and ultimately led to Chamisa's loss.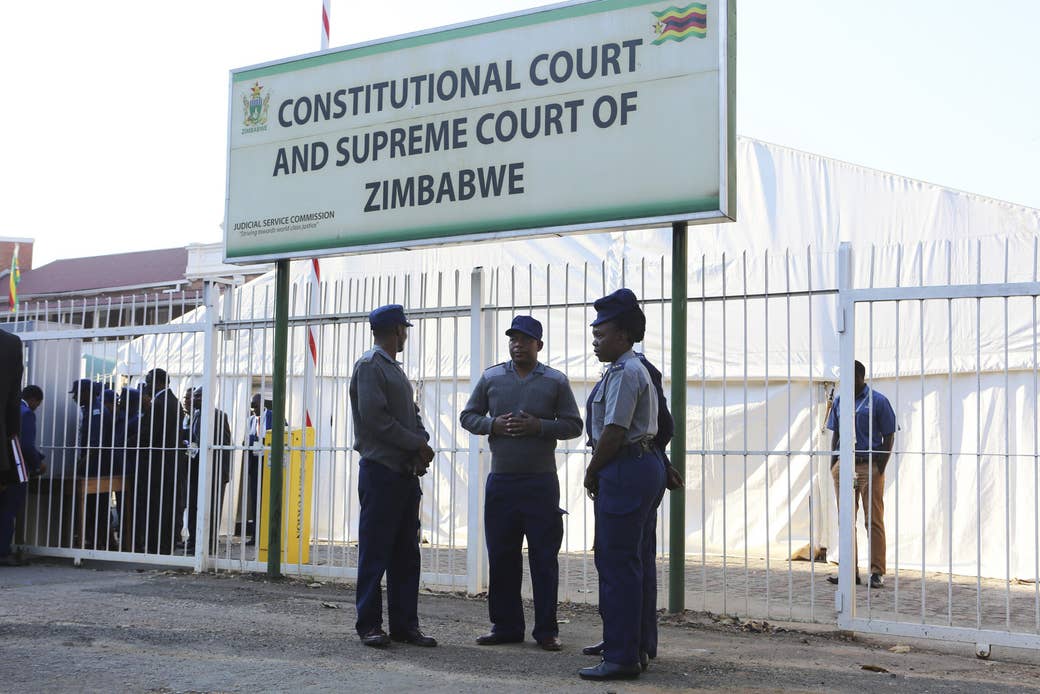 On Nov. 21, 2017, Robert Mugabe formally stepped down as president, ending his 37-year grip on power in Zimbabwe since the country gained independence from the UK in 1980. (Mugabe was prime minister then, and was elected president in 1985.) The announcement came days after the military took control of the country and placed Mugabe and most of his family under house arrest in what many people have since called a "soft coup." Mnangagwa, who had served as Mugabe's vice president, became president on Nov. 24, and called elections for the following year, which eventually took place on July 30. Days later, he was announced as the president-elect by the country's electoral commission, having won 2.46 million votes to Chamisa's 2.14 million.
For months prior to the election, many people believed that Mnangagwa's opponent in the race to become president would be Morgan Tsvangirai, a cofounder of what was then the MDC and one of Mugabe's staunchest critics.
But Tsvangirai died at age 65 in February this year, having been diagnosed with colon cancer in 2016 — one of the ultimate ironies of Mugabe's fall from power is that he still outlived one of his fiercest political opponents. The party's council selected Chamisa, who was then one of three vice presidents of the MDC, to replace him and effectively become the presidential candidate for the party.
Chamisa's appointment was not universally supported by senior figures in the party, which has been dealing with internal tensions since it was formed in 1999. His ascent was enough to cause some MDC politicians to splinter off and run against the MDC-A, resulting in a splitting of votes among opposition party supporters, which some say was compounded even further by some of the tactics Chamisa employed while he campaigned. BuzzFeed News asked Chamisa's spokesperson for an interview for this article, but he did not respond in time.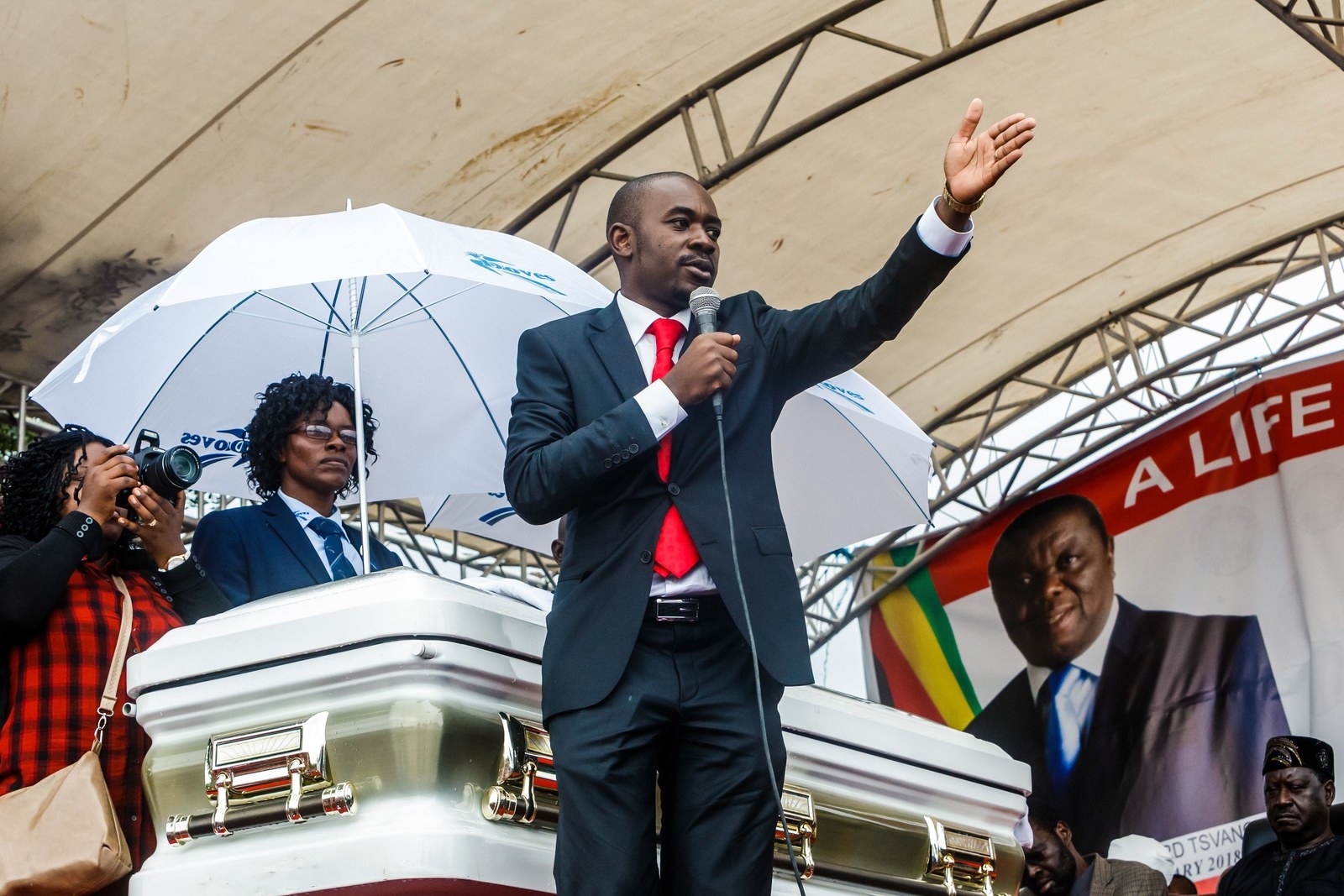 According to a recently retired lawmaker who served Zimbabwe's second-largest city of Bulawayo, Tsvangirai was in denial about the seriousness of his health, despite claims he had been grooming Chamisa to succeed him.
Eddie Cross, who has been involved with the MDC since its establishment and worked closely with Tsvangirai throughout, said that the party had been gripped with uncertainty over who would replace Tsvangirai if he died while still in charge.
"When [Tsvangirai] became ill and the succession battle began, the struggle was really quite nasty, and Chamisa, I think to his credit, took the bull by the horns and said, 'We need to end this thing. We have an election coming and we need to sort this out,'" Cross recalled.
Chamisa had argued to top-ranking party members that as a next-generation politician in a country where the average age is 35, he was the only viable candidate.
"He's clever, he's well-educated, he's good-looking, he's articulate. He's a dream candidate," Cross said, recalling his thoughts at the time.
But he added that Chamisa's appeal to younger people came at a cost, in that "he caught the attention and imagination of the younger population, but alienated the older generation in the process."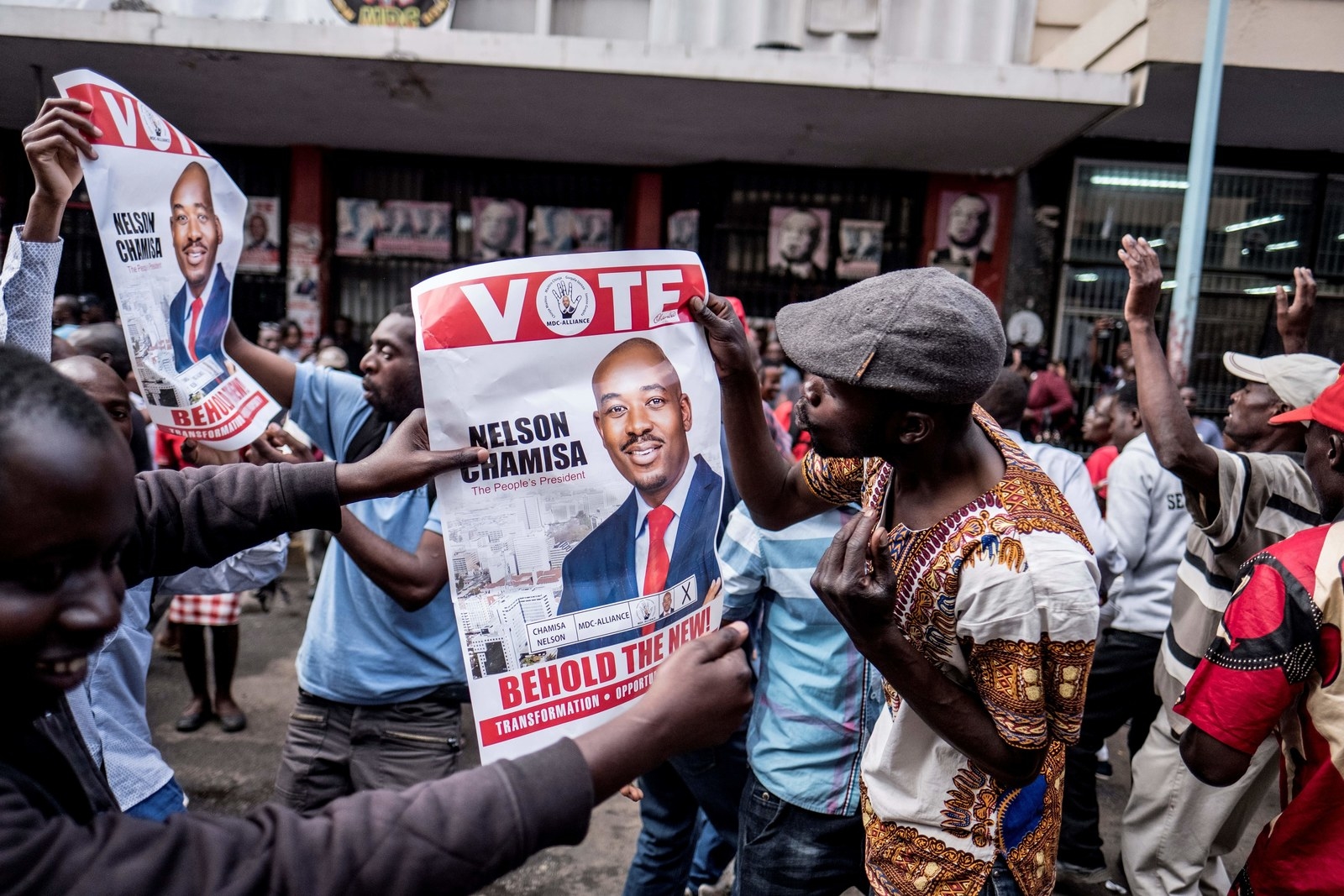 After he became president of the MDC-A, Chamisa began to quietly replace candidates from the old guard with other, much younger politicians he knew from his university activist days, Rejoice Ngwenya, a technical adviser to the opposition party, told BuzzFeed News. Ngwenya, who has been involved with the MDC since its inception almost 20 years ago, believes the move was a critical mistake for a young leader who could have benefited from the clout of older politicians on the campaign trail.
When asked whether Chamisa's replacements were necessarily a bad thing — because the argument could be made that he was simply trying to form a party that better reflected the nation's young identity — Cross explained that labor union workers were one of the biggest support groups for the party. Many of those people are older, extremely loyal to Tsvangirai and the politicians associated with him, and tend to embrace socialist ideals more strongly than Chamisa.
"If he was wise, he would move to accommodate them, but he hasn't done so. Older members feeling they're being brushed aside and ignored," Cross said.
Ngwenya, speaking from a park in downtown Harare, said that while he supported Chamisa for president, he still had a lot of learning to do, saying that many party members "were hoping that if we won, he'd grow while he was in office."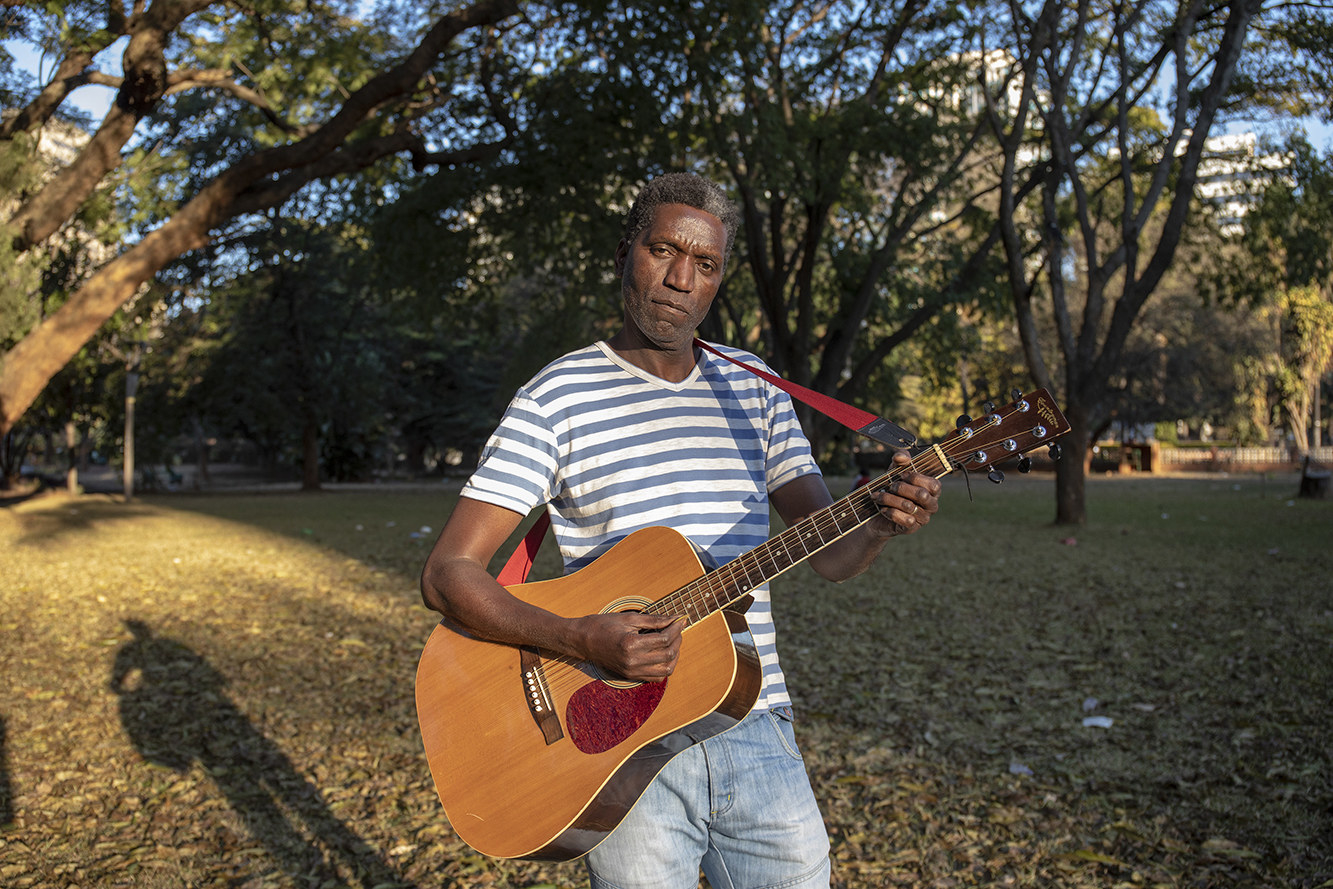 Ngwenya, 58, has known Chamisa since he was a student activist in the late 1990s. He remembers Chamisa as an ambitious young leader who led mass protests against rising school fees, and would skip important political meetings and trips, often at the last minute and without explanation.
In the eyes of Chamisa's critics, he never grew out of student activism politics from his university days at Harare Polytechnic University.
Like Chamisa, Tendai Chirau became involved in politics at his university, but unlike the MDC leader, Chirau aligned himself with the ruling ZANU-PF party as a student activist. Currently serving as the ZANU-PF secretary for administration of the Youth League, Chirau, 33, told BuzzFeed News by phone from Harare that he believes Chamisa tried, and failed, to apply university student political strategies to a national election.
He mentioned how Chamisa began to declare his victory on social media days before the electoral commission had announced the official results, a move he said was often employed at the university level when "you just want people to cheer for you."
"This kind of alarmism is still in him," Chiaru added. "He is yet to graduate from student politics."
Chiaru also referenced a comment Chamisa made on the campaign trail in January — before he became MDC-A leader — that he had met with President Donald Trump, whom he said promised to send a $15 billion donation to Zimbabwe if an MDC candidate were elected president. The US government quickly denied Chamisa's claim.
For young Zimbabwean women like Leslie Mudimu, who have held up Chamisa's career as a blueprint for their own political aspirations, comments Chamisa made about women while campaigning were troubling. Once, in June, he joked that he would give Mnangagwa his 18-year-old sister if the president-elect won at least 5% of the votes. He later offered an apology.
But Mudimu, 22, told BuzzFeed News on the phone from Johannesburg, South Africa, that while Chamisa should not be excused for what he said, the comment stems from a larger culture of sidelining women in Zimbabwean politics.
"I want people to realize that it highlights a much bigger problem," she said. "The space is very patriarchal. They know that other male politicians are thinking the same thing [as what Chamisa said]. Those things are not just an issue that a certain politician has. That's an issue that we have in politics in general."
And Ngwenya said that Chamisa's charismatic but ego-driven persona was understandable, given he didn't have much time to organically grow into a presidential candidate.
"You have to understand that one morning he woke up and Tsvangirai was dead," he said. "He had to figure out how to quickly embody the confidence of a presidential candidate, but he's more like a kid playing with a nuclear weapon, thinking it's a toy."
But apart from Chamisa's internal struggles with the party, analysts say another crucial oversight in their campaign strategy contributed to the MDC losing not only the presidency but in parliament as well.
Vusi Nyamazana, a Zimbabwean political analyst based in Johannesburg, told BuzzFeed News by phone that Chamisa's top-down approach to campaigning — rather than a grassroots strategy employed by ZANU-PF — created an environment in which he became the sole face of the party, decreasing the recognition that local members of parliament needed to earn votes in their constituencies.
"The campaign was mostly for him to be recognized as the new leader," he said, "but it was a strategy that worked against him because it didn't cascade down to the ground."
As a result, MDC candidates secured only one-third of parliamentary seats, a result that was disproportionately lower than the number of votes Chamisa received for president.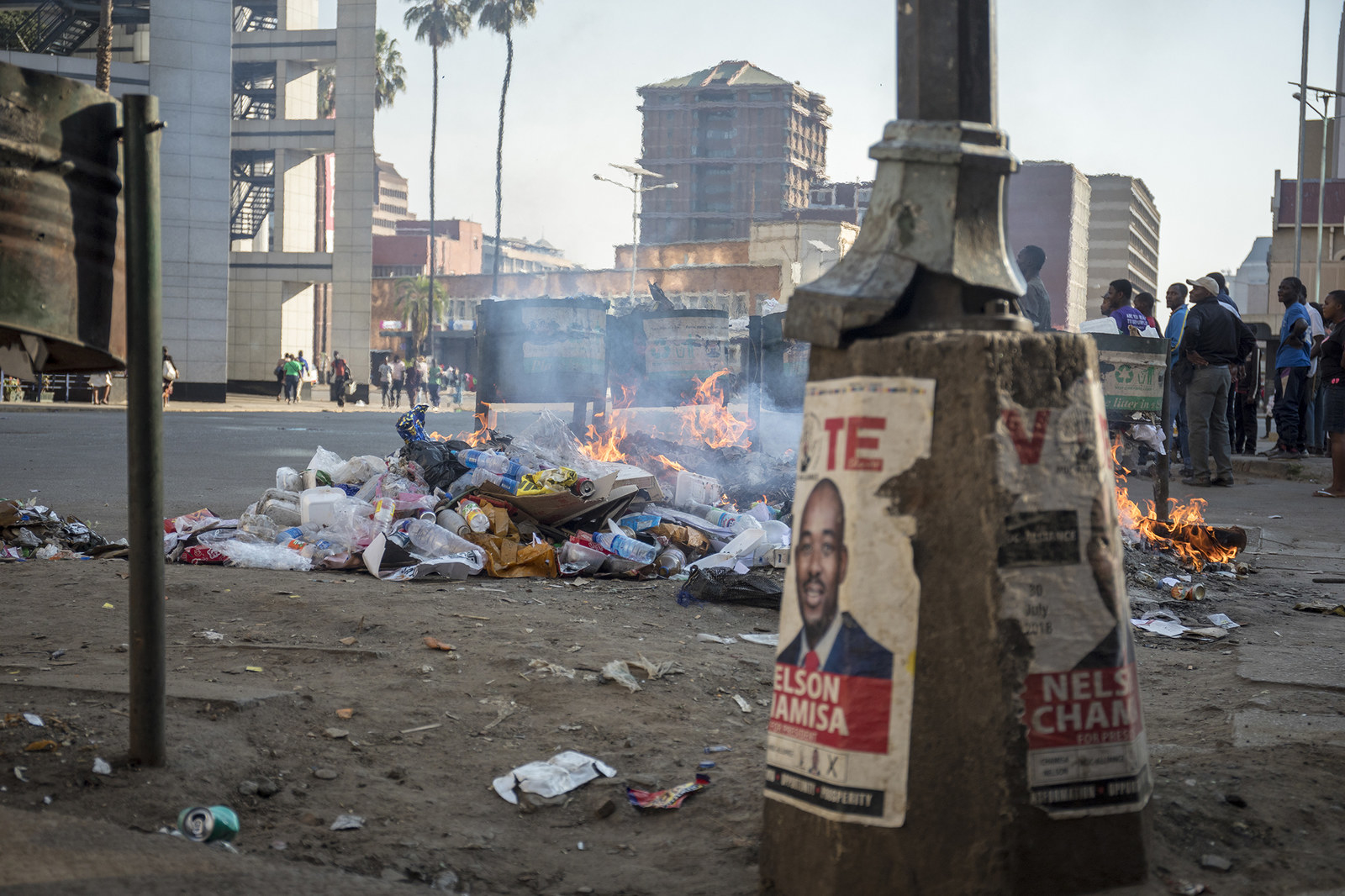 If the Constitutional Court upholds the results of the elections, Mnangagwa and ZANU-PF will have secured their grip on power in Zimbabwe for at least the next five years. In some aspects, it's difficult to imagine that a former vice president who successfully ousted a dictator would allow themselves to be in a position where losing power were ever a possibility, as evidenced by observer groups who have expressed their concerns over inadequate election procedures and unfair campaign strategies.
In a joint statement from Zimbabwean watchdog groups in July ahead of the elections, representatives said they'd received reports that the government had been allocating its resources toward ZANU-PF candidates and were blurring the lines between sitting and aspiring politicians, "such as government vehicles being used for campaigning, government officials speaking at campaign events, and candidates campaigning at government events."
And several groups, including international ones, strongly condemned the government's deployment of the military against opposition party protesters on Aug. 2, which resulted in violent clashes throughout the day that left at least six people dead and dozens more injured.
Pedzisai Ruhanya, a postdoctoral research fellow at the University of Johannesburg, told BuzzFeed News by phone that the best way to bring change in Zimbabwe's democracy was to hold the electoral body to account, and not rely on any court decision over the election result.
"I dislike it, but the fact of the matter is that there is no court and no judge who will rule that [Mnangagwa] did not win the election," he said. "No judge will make that kind of decision. What will give me hope is that if there is enough evidence of electoral manipulation, and if the international community informs the electoral commission to make our elections better in the future."
It was always an uphill battle for the MDC against a party that had been in power for nearly four decades, Nyamazana, the political analyst, said.
"The stakes were high for ZANU in this election. They weren't about to have a military intervention and lose." ●