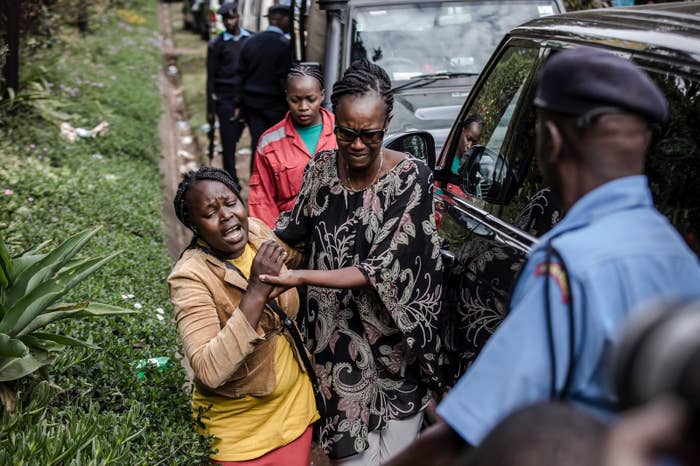 NAIROBI — Twenty-one people were killed in a suspected terror attack at a Nairobi hotel complex that began Tuesday.

Kenyan President Uhuru Kenyatta said that by Wednesday morning the siege at the Dusit complex was over. The National Police Service said five terrorists, thought to be al-Shabaab militants, had been "eliminated."
Victims confirmed so far include two Kenyans of Somali descent who worked in the aid sector, and an American cofounder of a global investment company. A police officer was also killed.
Abdalla Dahir
Abdalla Dahir, a Kenyan of Somali descent, was known for his tireless efforts to rebuild Somalia, according to a journalist who had worked with him.

Dahir worked at Adam Smith International, a global project management company, and focused his work on efforts to bring stability back to Somalia. One person tweeted that he had worked many years in Mogadishu as well.
Mchikirwa Ndelejai, a friend of Dahir's, told BuzzFeed News over WhatsApp that he was "a jovial guy who loved sports. I remember back in college he was on the university team for football."
Ndelejai added, "He was a friendly person, always smiling, and just happy. Ready to help."
He was known to be close friends with another victim in the attack, Feisal Ahmed. According to a Facebook post by someone who knew them, Dahir and Ahmed had been having lunch in the Dusit complex when the attackers arrived. Kenyan lawmaker Fatuma Gedi confirmed their deaths on Twitter.
Feisal Ahmed
According to a Facebook post, Feisal Ahmed was born in Nairobi and studied communications, monitoring, and developing at the International University of Africa in Sudan.

He spent six years in Somalia working for a USAID program aimed at transitioning and stabilizing the country, according to the Facebook post. Most recently, Ahmed was employed at Adam Smith International, like Dahir. The company tweeted a statement confirming their deaths.
Ahmed, whose nickname was Zola, had recently gotten married.
Jason Spindler, an American, was managing director of I-DEV International, a global consulting company.
A spokesperson for I-DEV confirmed Spindler's death to BuzzFeed News, "With heavy hearts, we confirm that Jason Spindler, founder and managing director of I-DEV, was tragically among the fatalities in yesterday's attack."
"We all miss him so much. And it's so sad that such a bright young person is taken away by terrorism," Spindler's mother Sarah told NBC News.
His brother, Jonathan, posted on Facebook that Spindler had survived the 9/11 terror attacks.

Spindler's father, Joseph, told the Associated Press that his son worked for a financial firm at the World Trade Center at the time of the 2001 terrorist attack, but had been running late on the morning of September 11, and emerged from the subway when the first tower fell.
Spindler's bio on the I-DEV site shows that he studied at the University of Texas at Austin, as well as NYU Law. He also served in the Peace Corps in northern Peru.

A friend of his, Chris Shroeder, tweeted that Spindler "was one of those rare men who was loved by pretty much anyone [he] touched in Kenya and around the world."
James Oduor
James Oduor, known to his friends as "Odu Cobra," was an avid soccer player.

On Tuesday afternoon, just as the attack was happening, Oduor tweeted, "Waaaaah. What's happening at 14 Riverside fam? Any news from out there?" According to one of his friends, BBC journalist Larry Madowo, it would have been Oduor's birthday today.
"He was one of the nicest, happiest people I've ever met," Madowo wrote. "The world is better because you lived."

Kenyan Senate Majority Leader Kipchumba Murkomen also expressed his condolences for Oduor on Twitter, recalling times the two had faced off on the field.
"He was a lovely chap. Always happy & funny," he wrote. "I enjoyed playing football against him a couple of times. I enjoyed the banter & the way he liked teasing me."
Luke Potter
The British national killed in the attack was named Wednesday as charity director Luke Potter.
For the past three and a half years, Potter served as the Africa programs director at the Gatsby Charitable Foundation, according to a statement on the organization's website.
The charity said it was "deeply shocked and saddened" to confirm Potter's death.

"Luke was instrumental in establishing our forestry programme and team in Kenya, and provided crucial leadership, guidance and support to our Tanzanian forestry programme and our tea programmes in Rwanda and Tanzania," the statement read.
Gatsby added that Potter "was respected by all he worked with, bringing huge drive, determination, a relentless work ethic, and a thirst for new ideas to every project."
Bernadette Konjalo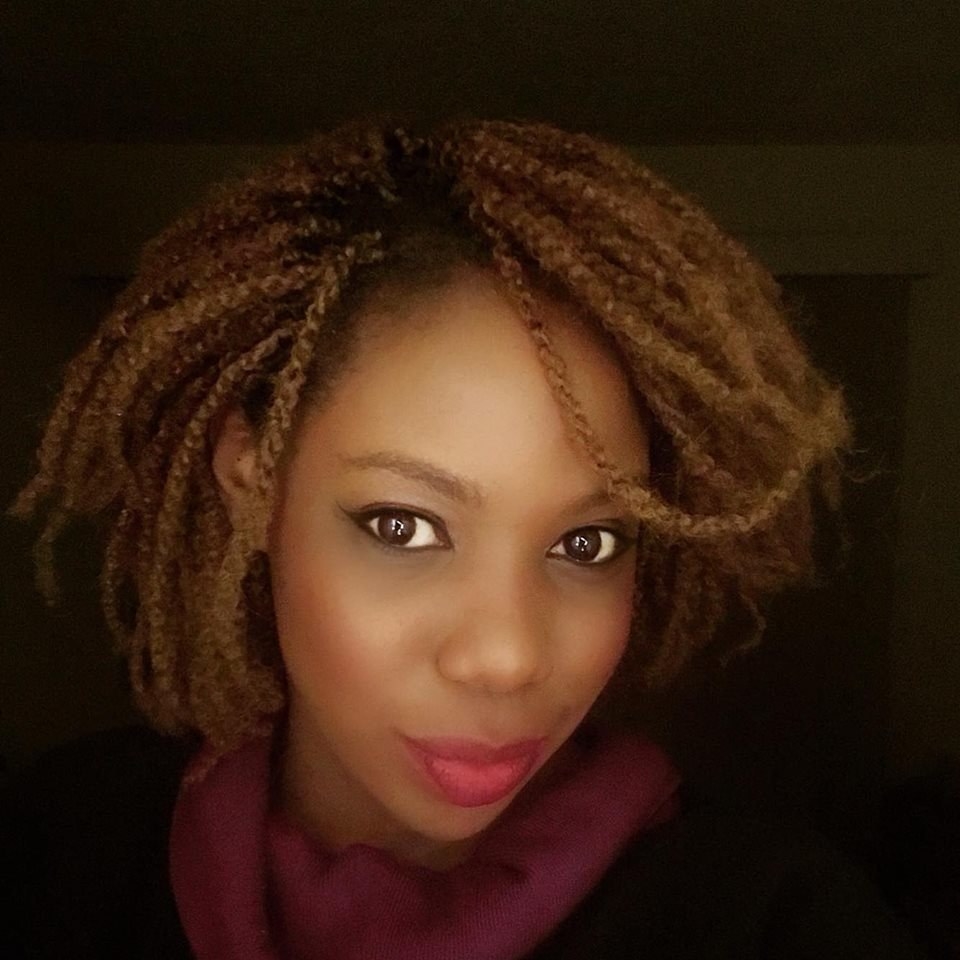 Bernadette Konjalo was a manager at the Dusit Hotel. Her cousin, Camillus confirmed to BuzzFeed News she was among the victims of the attack. She was 31.
Even though she was the youngest of four other siblings in her family, Konjalo happily took on the responsibilities typically reserved for firstborns, Camillus said.
"She paid school fees for our extended family members, and over the holidays she told me that she wanted to furnish her parents' home so they could live well," he said.
Konjalo, who had climbed the ranks within Dusit Hotel to become a manager, was passionate about the hospitality industry, Camillus said. She studied it in school, and had completed an internship at another luxury hotel in Nairobi prior to moving to Dusit.
"She was an outgoing person who got along with everyone," Camillus said. "She was a good girl, unique in her own way."
Ashford Kuria
Ashford Kuria was one of six employees from an online payments company killed in the Dusit attack. The company, Cellulant, announced their deaths on Twitter using the hashtag #CellulantBraveSix.
Kuria, who worked as head of product development, was "the ultimate geek" who knew everything about everything, according to the company. He was known for his tenacity, warm personality, and his smile.
He was also a participant in an accelerator program for "high potential recent graduates."

Wilfred Kareithi
Wilfred Kareithi, an implementation engineer at Cellulant, was recognized as an energetic spirit always up for a challenge at work. He also regularly served as a mentor to new staff members.
Denis Mwaniki
Denis Mwaniki, like Kuria, had also been participating in the accelerator program for high-achieving recent graduates. Working as the head of information security, Mwaniki is credited with helping Celluant earn a prestigious information security certification.
Kelvin Gitonga
Kelvin Gitonga was passionate about JavaScript, and believed technology would save the world, according to Cellulant's statement.
Someone who knew him well tweeted that he was "the nicest person you would ever meet," and described a time when they'd worked on a project together.
The person said they "used to call him livid about his delaying the project. Guy was so nice, my anger would evaporate."
They added that in addition to his kindness and patience, he'd completed the project free of charge, despite desperately needing the money.
Jeremiah Mbaria
Known within his company as more of a brother and mentor than simply a colleague, Jeremiah Mbaria was a humble leader who constantly challenged his team to grow.
One of Mbaria's former colleagues called him an "awesome man," tweeting that he regularly helped him "debug stuff long after I left Cellulant."
John Ndiritu
As Cellulant's quality assurance tester, John Ndiritu was known for saying, "Just because it isn't my job, doesn't mean I can't do it" around the office. He had a great sense of humor, his employer said, and was always willing to go above and beyond the call of duty when asked.
Beatrice Mutua, Erickson Mogaka, Trufosa Nyaboke, Dedricks Lemisi, and Zachary Nyambwaga
Dusit Hotel tweeted the names and photos of its employees who were killed in the attack (including Bernadette Konjalo, who is further up in this story). The company said that they were all "cherished colleagues," and that they "had full lives ahead of them and dreams to fulfill.

"While deeply saddened, we are also greatly honoured to have spent time and shared wonderful moments with the departed," the statement continued. "Their commitment, selflessness and diligence was evident, to the very end."
Japhet Nuru
Japhet Nuru, a police officer who belonged to the General Service Unit, was the only law enforcement officer to have died in the Dusit attack. A local obituary noted that he was 28 years old.
Kenya's cabinet secretary for the interior, Fred Matiang'i, tweeted that he has visited Nuru's family to console them. Matiang'i said that Nuru, who was a constable, "lost his life while evacuating fellow Kenyans."
People on Twitter are urging the government to give Nuru a state funeral because he died in the line of duty.