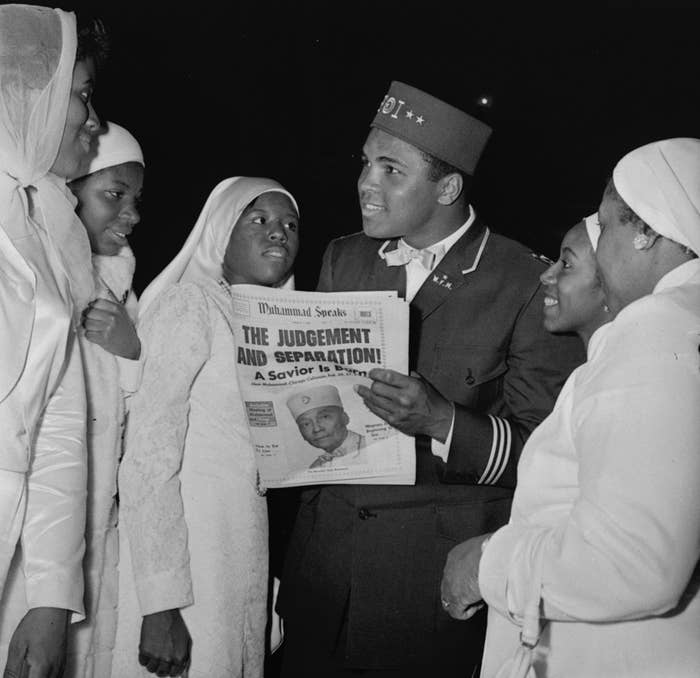 When Sohaib Awan learned on Friday night that Muhammad Ali had been placed on life support, he immediately thought back to the fourth grade when he did a school project on the American boxing superstar and social justice champion.
"I was always drawn to him and Malcolm X," the 21-year-old from Akron, Ohio, told BuzzFeed News. "They never made compromises in defining themselves."
"Saturday we were up early for prayer around 5 a.m., and that's when I found out from my friend that he had passed away," he said.
Perhaps the world's most iconic athlete, Ali has been remembered as much for his transcendent athletic ability as he has been for the way he unapologetically embraced his identity as a black Muslim man.
BuzzFeed News spoke with several leaders within the Muslim American community about the impact Muhammad Ali had on shaping the perception of Muslims in the U.S. The boxer was raised Baptist, and converted first to the Nation of Islam in 1964, changing his name from Cassius Clay to Muhammad Ali. He converted to Sunni Islam in 1975 when he was in his 30s.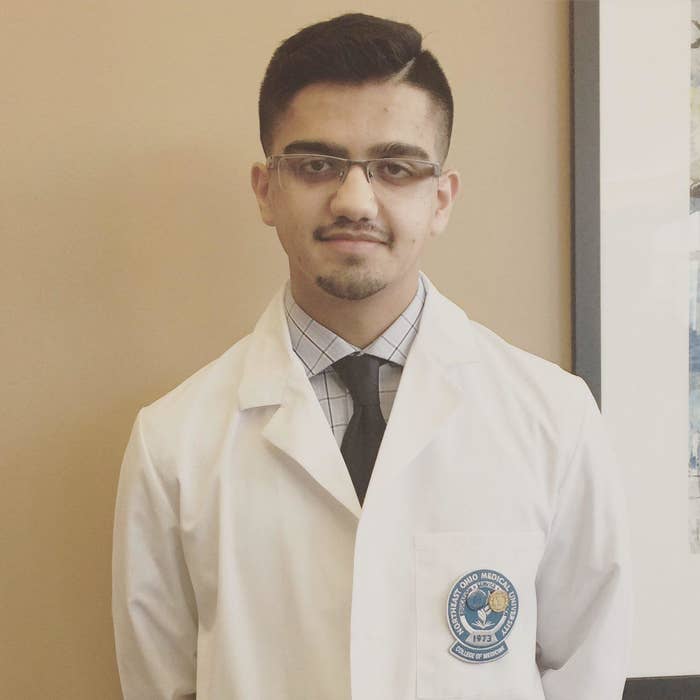 Although he was born long after Ali retired, Awan, who belongs to the Ahmadiyya Muslim Youth Association, said that he had always admired the heavyweight boxing champion for his insistence on defining himself on his own terms.
"It was important to have someone who was so strong and so steadfast in who they were," he said. "He was outspoken, and challenged people like Donald Trump until the very end."
Rabiah Ahmed, a spokesperson for the Muslim Public Affairs Council, said that the community should feel indebted to Ali for his work to challenge stereotypes people held about Islam.
"He was able to help our faith and community gain so much respect that no other individual in current days has been able to achieve," she said.
"He was, in all essence and all ways, a true American success story."
Members of the Muslim American community also reflected on Ali's humanitarianism, which they tied back to his faith. Several people referenced the work he did to raise money for research on Parkinson's disease, and felt inspired to continue his commitment to charity in their own lives.
"He was, in all essence and all ways, a true American success story."
Sayyid Syeed, the president of the Islamic Society of North America (ISNA), recalled during a press conference Saturday times when Muhammad Ali attended the organization's events even after he lost the ability to speak.
"He gave autographs to the younger generation, hugged them, kissed them, and assured them that he was their man," Syeed said.
They also remembered him for his unabashed self-assurance.
"He's the guy who had swag," storyteller and performer Aman Ali told BuzzFeed News. Aman Ali grew up in a town just outside of Columbus, Ohio, and said that as one of few Muslim kids in a predominantly white school, he felt like a nerd.
"But when I told people my last name was Ali, they'd say, 'Like the boxer?' I always felt that connection to him," he said.
"Muhammad Ali cosigned for Muslims, vouched for us that we were cool."
Ali's funeral will be held in Louisville, Kentucky, his hometown, on Friday. The service will include a procession through the neighborhood where he grew up, and will feature speakers including Bill Clinton, Billy Crystal, and sports broadcaster Bryant Gumbel at the interfaith ceremony.