Military Parachutist Killed After Collision During Stunt in Chicago
Sgt. First Class Corey Hood, 32, died on Sunday after crashing into a member of the Navy Parachute Team during the Chicago Air and Water Show.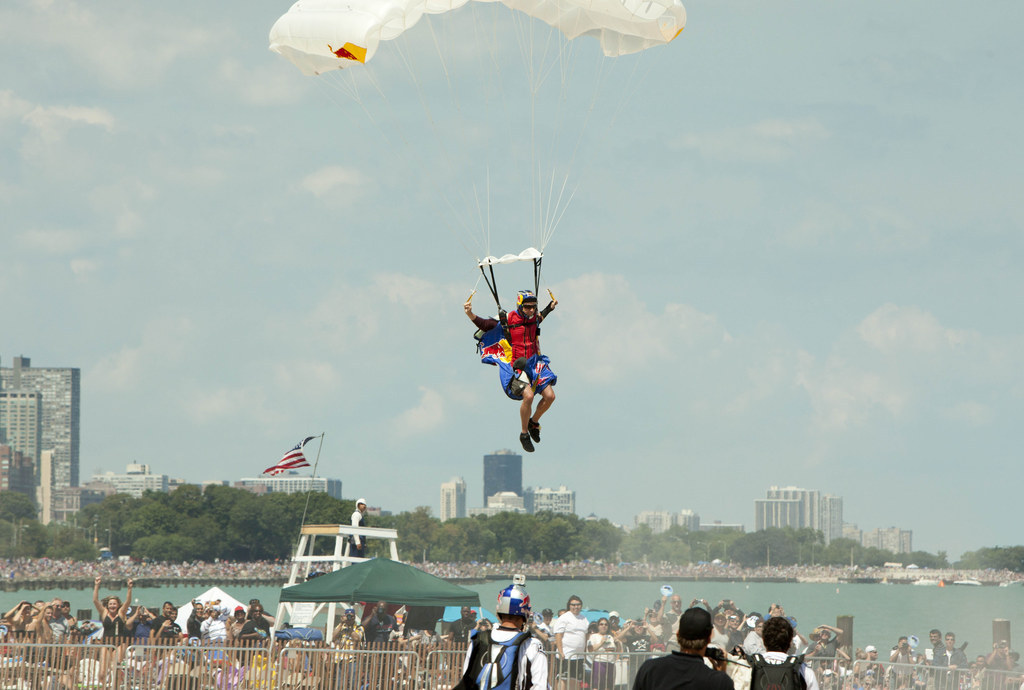 A member of the U.S. Army Parachute Team died on Sunday after an attempted group stunt went awry during the Chicago Air and Water Show, CNN reported.
Sgt. First Class Corey Hood, 32, participated on Saturday morning in a team stunt known as a bomb burst. It involved 13 members of the U.S. Army and Navy parachute teams, called the Golden Knights and the Leap Frogs, respectively, joining hands in the air to form a circle as red smoke shoots out of their packs, according to WLS-Chicago.
At one point during the stunt, Hood and a Leap Frog member crashed into each other, which sent Hood careening into a building and falling several stories to the ground.
Golden Knights spokesperson Donna Dixon told WLS in a statement that Hood was "knocked unconscious which resulted in an uncontrolled offsite landing."
Hood, who was originally from Cincinnati, Ohio, was rushed to Northwestern Memorial Hospital that day, and died Sunday afternoon.
The Navy parachutist, whose identity has been withheld, suffered a broken leg but is expected to recover, according to WLS.
Witnesses told United Press International that they initially thought Hood intended to land on the building.
"I only saw him fall for a second or two," Clayton Myers told UPI. "He may have fallen about 20 feet. At first, I was confused and thought he was just landing there, but then I realized he was falling too fast."
Before joining the parachuting team, Hood was a decorated veteran who served five tours in Iraq and Afghanistan, WLS reported.
BuzzFeed News has reached out to the U.S. Army Parachute Team for more information.