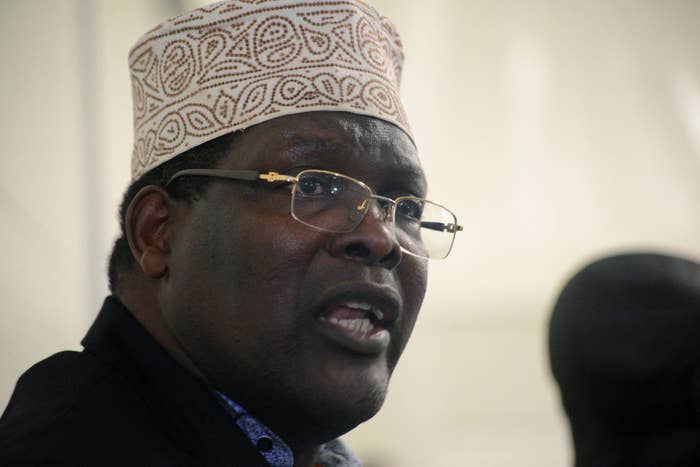 NAIROBI — A Kenyan-born attorney who had been stuck inside a cramped bathroom an airport in Nairobi for the past three days has now been deported from the country and is currently receiving medical care at an airport hospital in Dubai.
It's the latest in the dramatic saga surrounding Miguna Miguna — a former ally of the opposition party who swore in its leader, Raila Odinga, as the "people's president of Kenya" but was swiftly deported a week later. In a series of social media posts Thursday, he said that immigration and police officers had beaten and drugged him while he was detained at Nairobi's Jomo Kenyatta International Airport.
He posted on Facebook Thursday morning that he had been "dragged, assaulted, drugged and forcefully flown to Dubai," and that he was in need of medical attention.

"My ribs and body is hurting all over. This is a travesty of justice!" he wrote.
He attempted to return to Kenya from Canada, where he also holds a passport, on March 26, but declined a visa at the immigration office, arguing that he was a Kenyan citizen and did not need a visa. (According to the Kenyan Constitution, all people born to Kenyan parents are granted citizenship, and can only lose that status if they denounce it.) Authorities arrested him and held him at the airport.
Thursday afternoon, Miguna posted another status recounting in vivid detail exactly how he went from a tiny holding cell in Nairobi to the United Arab Emirates.
Miguna, who recently cut political ties with Odinga and now serves as the self-proclaimed general of the newly formed National Resistance Movement, said that he had been accosted by 50 "thugs" who "didn't identify themselves, wrestled me to the ground, held onto and sat on me as a group of four different thugs injected substances to both my soles, arms, hands, both sides of my ribs and basically all over my body until I passed out."
When he regained consciousness, he said, he was in Dubai.
An officer ordered him to exit the plane, but Miguna refused and demanded to be given his Kenyan passport.
"I told the Air Emirates crew that flying an unconscious and drugged man like me from Kenya to Dubai without any documents was a criminal act," he wrote.
A physician boarded the plane to assess his injuries; he had been complaining of pain in his chest, left wrist, right elbow, and feet from his apprehension in Nairobi, which he said the doctor confirmed. But he also believed that the officers in Nairobi had injected him with what he called "noxious substances," requiring him to disembark the plane and undergo tests at the airport hospital.
BuzzFeed News has reached out to Miguna's attorneys for an update on his medical condition.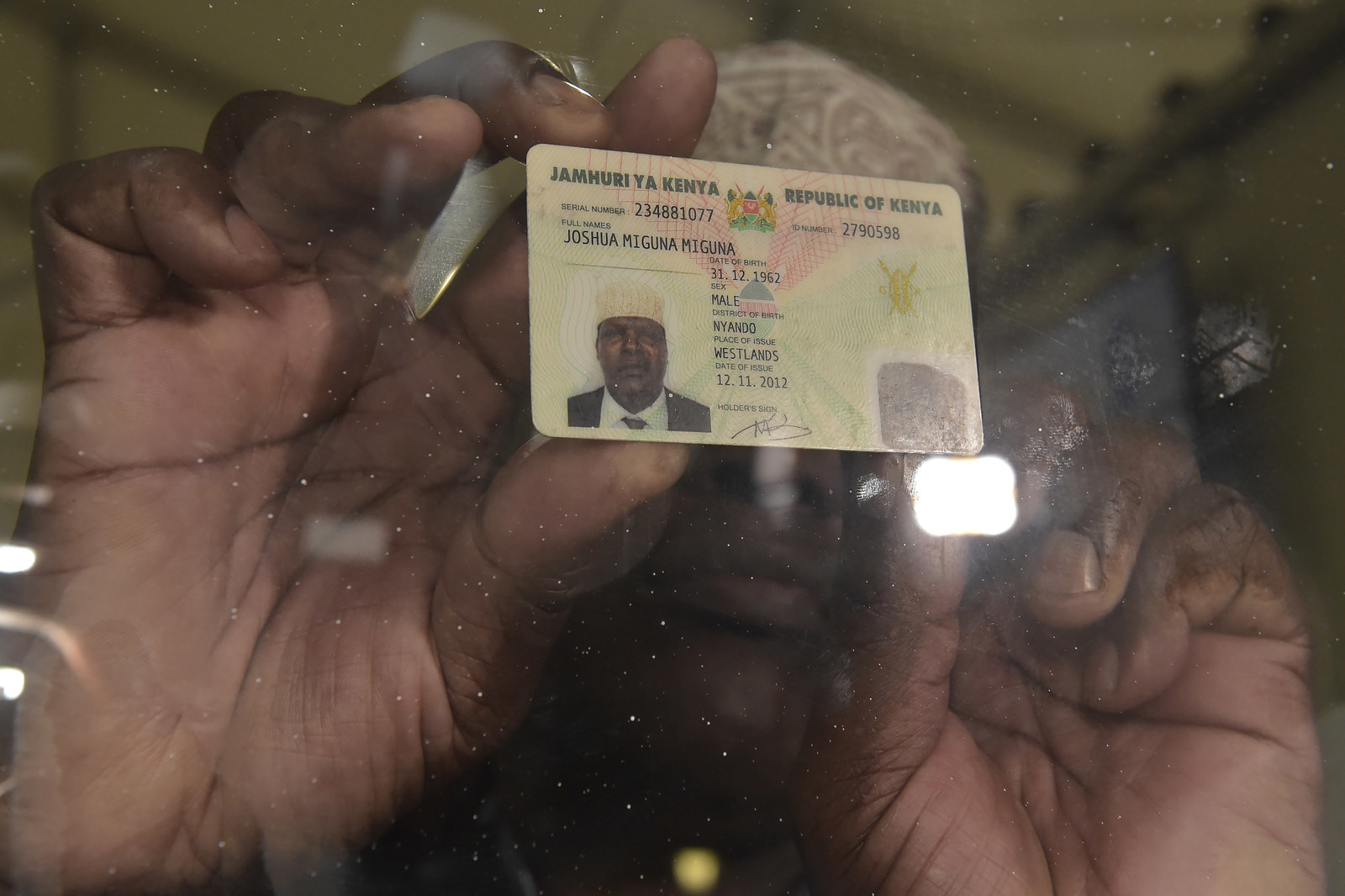 Meanwhile in Nairobi, the government officials who ignored court orders to allow Miguna into Kenya have been charged with contempt of court. Miguna's attorneys argued that they should serve jail time, but the judge instead fined them $2,000 each.
Human rights organizations have taken opposing stances on the attorney's epically drawn-out citizenship drama, with some demanding that authorities comply with court orders, and others claiming that Miguna should have just surrendered his Canadian passport when he landed in Nairobi on March 26.
Kenya Human Rights Commission (KCHR) Executive Director George Kegoro, in a statement sent to BuzzFeed News, said that Kenya's judicial branch "must appreciate that what they are confronting is impunity on a scale that is bound to upend the rule of law as it becomes increasingly clear that the Executive can elect [sic] which court orders to uphold and which ones to disregard as if they are above the Constitution and operate by their own set of rules."
But a chairperson of the Kenya National Commission on Human Rights, which is separate from the KHRC, told local news outlet the Star that if Miguna had complied with authorities and produced his Canadian passport like he'd been asked, he would not have been deported.
"He, however, adamantly refused to use the papers in a situation that boggled us. He rather became so boisterous at the immigration desk, pushed some of the immigration officers and forced his way to the luggage area which to us was a breach of the immigration rules."
Miguna said in his Facebook post earlier today that he expected to be back in Kenya by Friday at the latest, but between his questionable health and government officials who appear to be completely comfortable ignoring court orders, there's no telling how long he will have to wait before returning to his home country.