Meningitis Has Been Virtually Eradicated In Africa
The World Health Organization is celebrating the "stunning success" of a meningitis A vaccine.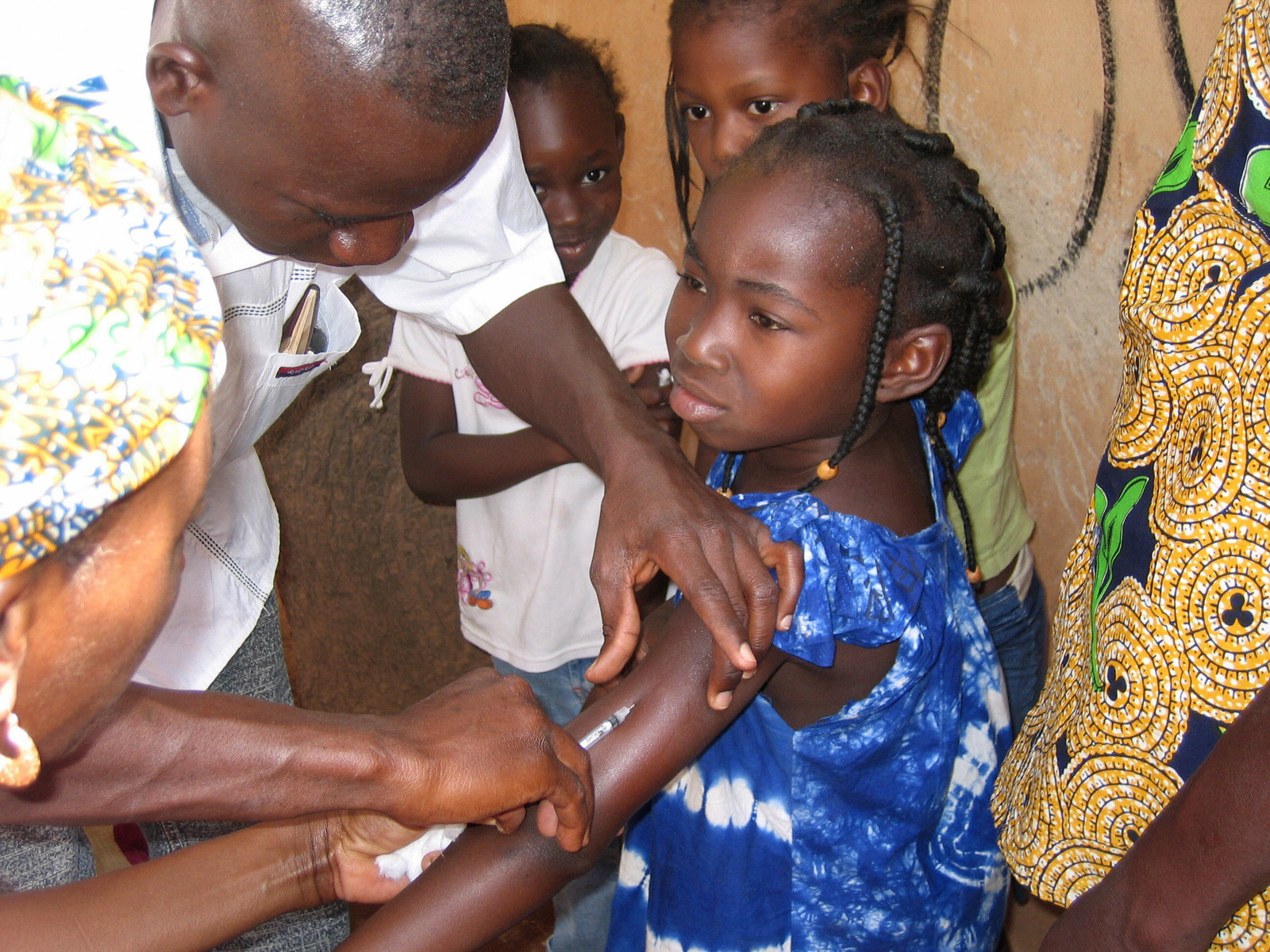 Five years after developing and integrating a meningitis A vaccine, the spread of the disease in sub-Saharan Africa's "meningitis belt" has been controlled and, in some cases, effectively eliminated, according to the World Health Organization.
The WHO announcement followed the results of a collection of 29 articles published in the Clinical Infectious Diseases journal that analyzed the development, introduction, and evaluation of the vaccine called MenAfriVac.
Meningitis is a bacterial infection of the lining around the brain and spinal cord, and can cause severe brain damage within hours of contraction among children.

MenAfriVac, which costs less than 50 cents per dose, was given to 220 million people in more than half of the 26 countries that comprise the meningitis belt, stretching across the continent from Senegal to Ethiopia.
WHO announced that among the countries that participated in the campaign meningitis A "disappeared wherever the vaccine was used."
In 2009, for example, there were 1,994 laboratory cases of the disease reported in the 26 relevant countries. In 2013, only four cases were reported.
Despite what researchers and vaccine stakeholders have called a "stunning success," scientists warn that unless countries in the meningitis belt continue to supply infants with the meningitis A vaccine, the disease could resurface in 15 years.
"We have nearly eliminated meningitis A epidemics from Africa, but the fact is the job is not yet done," WHO Director of Immunization, Vaccines and Biologicals Dr. Jean-Marie Okwo-Bele said in a statement.
"Our dramatic gains against meningitis A through mass vaccination campaigns will be jeopardized unless countries maintain a high level of protection by incorporating the meningitis A vaccine into their routine childhood immunization schedules."

Dr. Mark Alderson, who works with global healthcare organization PATH, also told the BBC that other strains of meningitis, including C, Y, W, and X, also stood a chance of spreading.

Research into ways of eradicating the disease took hold after an outbreak in sub-Saharan Africa in 1996 infected 250,000 people and killed 25,000 in a matter of months.