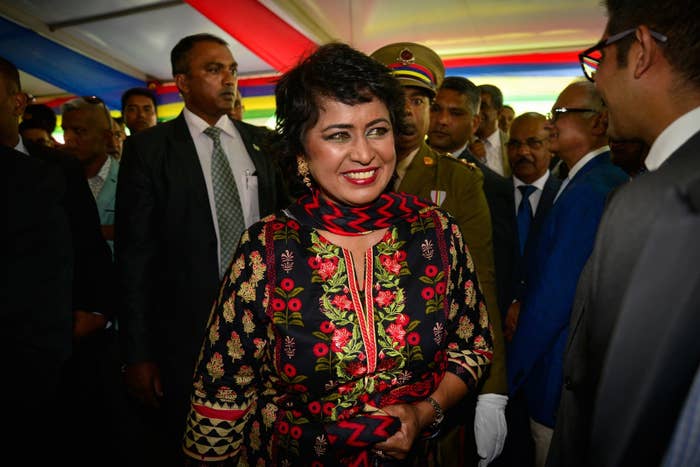 NAIROBI — Less than a week after the prime minister of Mauritius announced that President Ameenah Gurib-Fakim would resign in light of a scandal involving her alleged misuse of a charity-issued credit card, the head of state is now refusing to step down, claiming that she accidentally made the purchases on the wrong account and had already repaid the money.
The controversy stems from prior connections between Gurib-Fakim — a well-known biologist and the first woman president of Mauritius, a small island country east of Madagascar in the Indian Ocean — and the Planet Earth Institute, an international NGO for which she used to serve as a volunteer board member. When she joined the organization in November 2015, they gave her a credit card to expense work-related costs as she traveled the world to speak about the importance of investing in science and technology in Africa.
But according to a report published last month by Mauritian news outlet L'Express, the president charged tens of thousands of dollars to the card at stores like Apple and Roberto Naldi, an Italian fashion designer. Gurib-Fakim also allegedly made several exorbitant jewelry purchases at duty-free gift shops in Mauritius, Dubai, and Abu Dhabi airports, according to bank statements obtained by the newspaper. One document recorded a transaction of $15,470 in Dubai.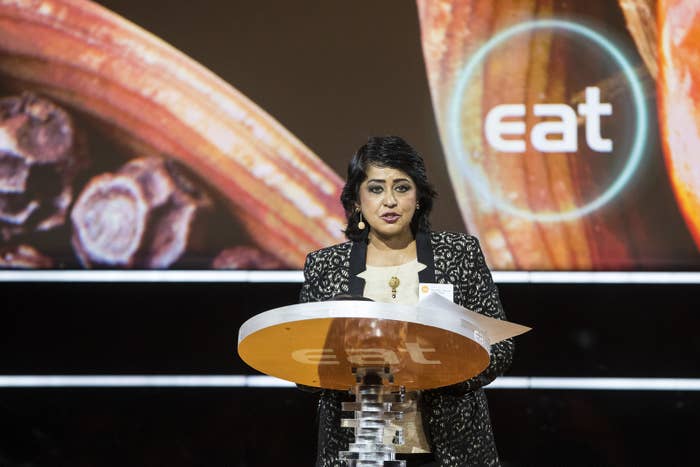 While Gurib-Fakim's role as president is viewed as a ceremonial one — the country is a parliamentary republic, and the president is elected by the legislature, rather than by citizens — Mauritians had recently begun to criticize her as a "president in transit" for her frequent trips outside of the country.
President Gurib-Fakim's office said in a statement on Wednesday that the claims against the leader are unsubstantiated and false, and that she "is now ready to defend herself against the slanderous accusations that target her."
The statement went on to say that the president had a personal credit card issued by the same bank and had "inadvertently used the PEI card for out-of-pocket expenses for a total amount of around $27,000."
After discovering her mistake, Gurib-Fakim "rigorously and immediately reimbursed by bank transfer these specific expenses, but also all other expenses incurred by the PEI for her mission."
In a statement released on March 11, the Planet Earth Institute said that Gurib-Fakim resigned on March 20, 2017, and "had repaid our Mauritian sister foundation for sums apparently inadvertently used on a credit card issued to her to cover logistical expenses whilst travelling to promote African science, technology, and innovation."
The president's statement also said that she would swear to any affidavit that she did not receive any financial benefits from the organization.
BuzzFeed News has reached out to the Planet Earth Institute for comment.