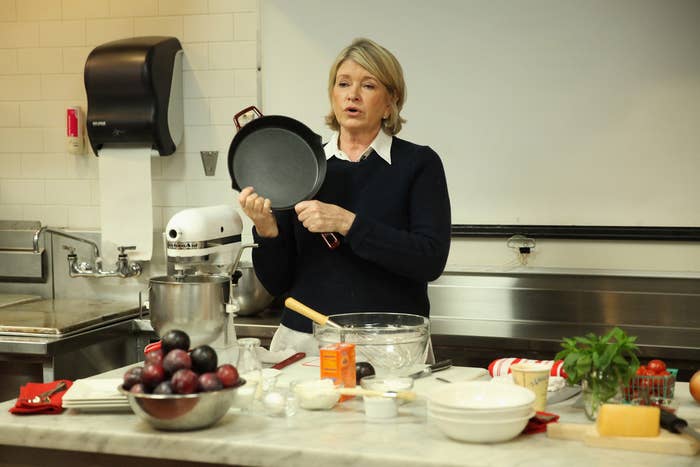 Macy's has recalled thousands of Martha Stewart frying pans after several customers reported being hit by metal disks that popped off while cooking.
The U.S. Consumer Product Safety Commission on Tuesday announced that the round metal pieces that cover the rivets on two different types of pans can "pop off and hit consumers, causing an injury hazard."
So far, seven people have reported sustaining injuries from the faulty pans, including bruises, burns, and welts.
A total of 121,000 pans have been recalled.
The pans were included in a larger 10-piece cookware set, and were sold at military bases in addition to Macy's.
According to the CPSC announcement, Macy's customers may return the full set for store credit. Those who purchased them through the Military Exchange are eligible to receive a full refund.
A Macy's spokesperson told BuzzFeed News that the recall was "voluntary based on information provided by Macy's to the CPSC as a precaution for the safety of our customers."
"We have cooperated fully with the CPSC and are prepared to serve customers who return the recalled pans for refund or replacement," the spokesperson added.
BuzzFeed News has reached out to Military Exchange for comment.