A second grader at a school in Phoenix, Arizona, was given a stamp on his inner wrist with the phrase "Lunch Money" to alert his parents that he needed more funds in his account, as part of what his mother said was a humiliating experience.
Tara Chavez, whose son attends Desert Cove Elementary, told BuzzFeed News that she noticed the mark when she picked her child up from school on Thursday.
"He said, 'Hey mom, I got stamped,'" Chavez recalled. (Chavez asked that her son's name not be used for this article).
Chavez said that when her son showed her the inside of his wrist it said "Lunch Money" in capital letters.
"My kid's really weird about stuff like that, so I asked if he was given a choice by the lunch lady and he said, 'No, she just grabbed my wrist and put the stamp on.'"

"I was surprised," she said. "Normally I get a slip in his folder when he needs more money."
Chavez said her son told her that he was given a lunch despite the stamp, and that when she checked his account online, there was still 75 cents remaining in it.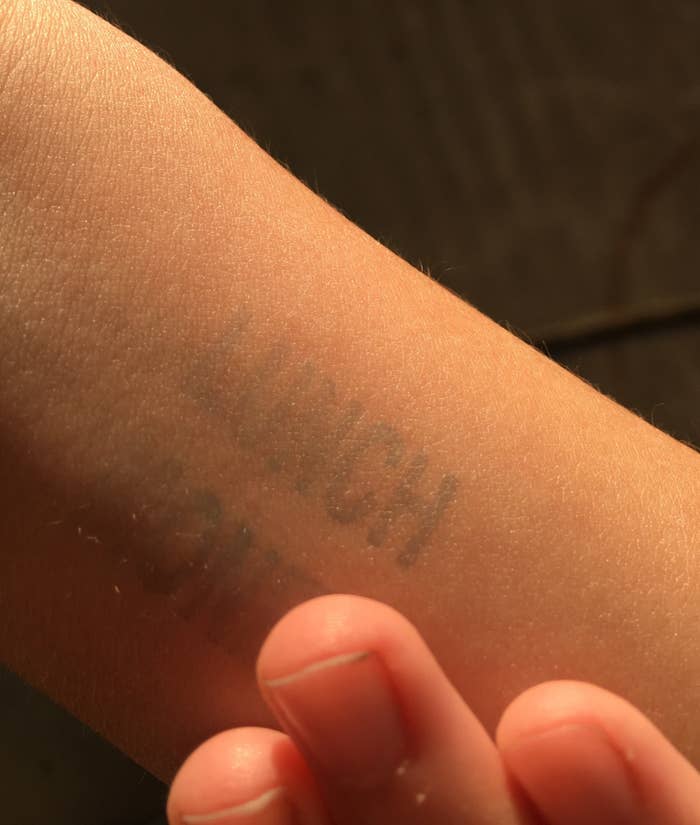 She said her son was embarrassed, which is what bothered her most about the incident.
"He was screaming and crying the entire time," Chavez said. "He was humiliated, didn't even want me to take a picture of it."
Chavez emailed Desert Cove principal Stacey Orest about the stamp and provided a copy of Orest's response to BuzzFeed News.
"[The staff member in the cafeteria] doesn't want the students to be embarrassed either so she is supposed to ask them if they want a stamp or a reminder slip," the principal wrote.

Orest said in her email that she would discuss the incident with the staff member on Friday,

Chavez's friend, Juan Fortenberry, posted the photo of the boy's stamp on his Twitter account on Saturday morning, where it soon went viral.

"I think there's a better way to communicate the message than stamping a child with the word 'Lunch Money,'" Chavez said. "There's a billion other ways you could do it that would be better than that."

Staff at Desert Cove Elementary did not immediately respond to a request for comment on Saturday.