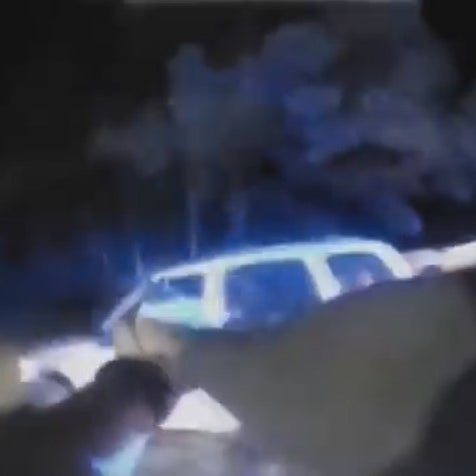 A Louisiana judge on Wednesday granted the release of body-cam footage from the fatal shooting of a young boy who was sitting in the front seat of a vehicle his father was driving when officers opened fire on the car.
The two Marksville City deputy marshals involved in the November 2015 shooting, Derrick Stafford and Norris Greenhouse, were indicted by a grand jury the following month, for second-degree murder and attempted second-degree murder of 6-year-old Jeremy Mardis.
His father, Chris Few, was critically injured during the incident.
Louisiana State Police Col. Michael Edmonson said during a news conference shortly after the officers' arrest that he had reviewed the body-camera footage and called it "the most disturbing things I have ever seen."
The footage, shown here in two separate videos, first shows the marshals firing several shots into Few's car. The boy's father was unarmed and had his hands in the air inside the car before the shooting began.

In the second clip, one of the marshals can be heard telling a lieutenant that he did not know the child was in the car, nor that he was dead, as they examined the car.

"They got any weapons on 'em?" another officer asked.
"I have no idea," the marshal said.
"They got more than one subject in there, too. Y'all know that, right?" a different officer asked. "On the passenger side, a juvenile."
Louisiana State Police said in November 2015 that the marshals had been chasing Few and fired at the vehicle at "the conclusion of a pursuit."
The coroner who handled Jeremy Mardis's death had said that the marshals had been attempting to serve Few with arrest warrants, but state police later said that they were unable to verify if there were any outstanding warrants for Few.
Authorities then told CBS News that the officers had been following Few after he drove off during an argument with his girlfriend.
BuzzFeed News has reached out to the Louisiana State Police for more information.