The Scripps National Spelling Bee — perhaps the most riveting annual sports event ESPN has to offer — drew to a close Thursday night after awarding its third consecutive tie, this year to 13-year-old Jairam Hathwar and *11-year-old* Nihar Janga, the youngest kid ever to win the bee.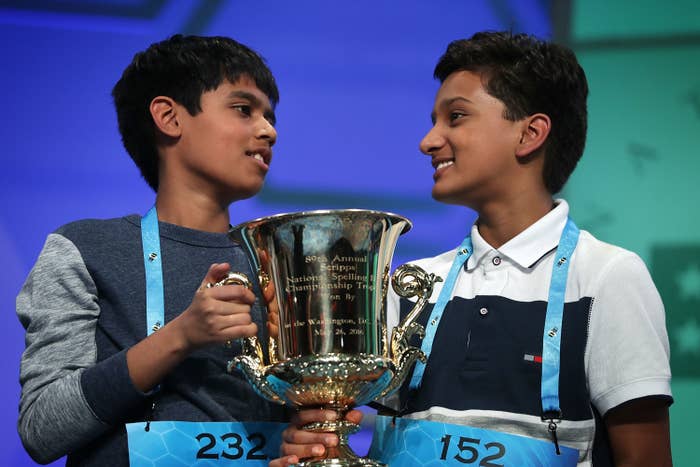 As with spelling bees of yore, this year's competition was filled with all the quintessential nail-biting moments…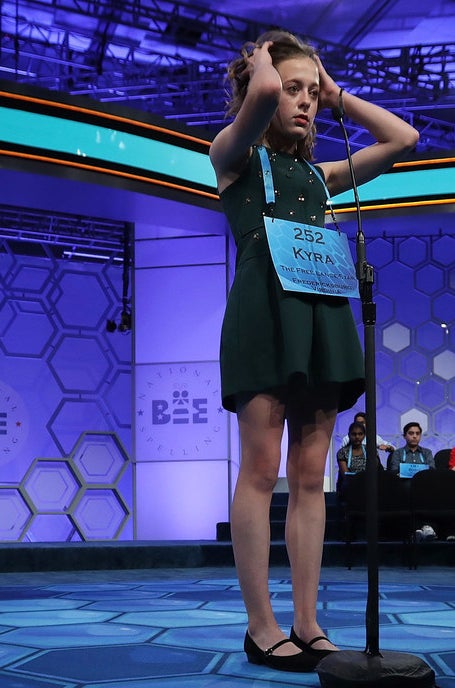 And priceless facial expressions of deep thought…
But a new trend emerged at this year's bee, one inspired by a certain irresistibly charming Carolina Panthers quarterback.
The Carolina Panthers took notice.