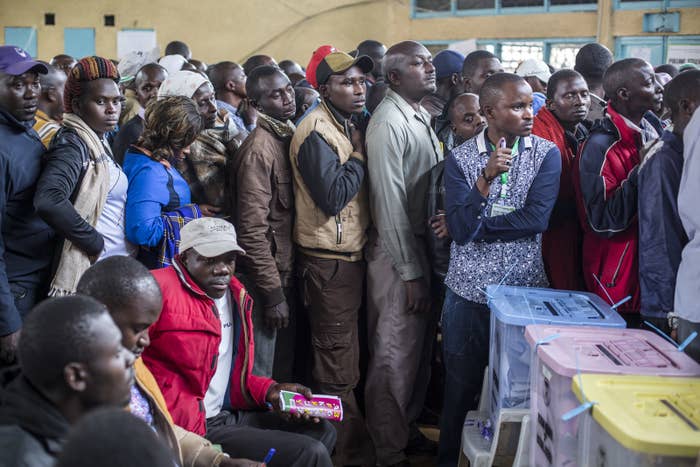 NAIROBI — Millions of Kenyans went to the polls on Tuesday to vote for their next president in a tight and crucial race, despite fears that the elections would erupt in the same kind of violence that wrought havoc on the country 10 years ago.

Although there were minor reports of technical glitches at some polling stations, voting across the country went along relatively smoothly, as booths remained open till late evening to allow long queues to finish casting their ballots.
Tuesday's election pitted incumbent President Uhuru Kenyatta, who is seeking his final five-year term in office, against Raila Odinga, a veteran opposition leader who is vying for power for the fourth time. The results are expected to come in as early as Wednesday morning.
Violent outbreaks across the country in the weeks and months leading up to the elections have cast doubt on whether the elections would truly be carried out peacefully. More than 1,000 people had died following violent clashes after the 2007 elections. This year, the government deployed nearly 180,000 security personnel around the country.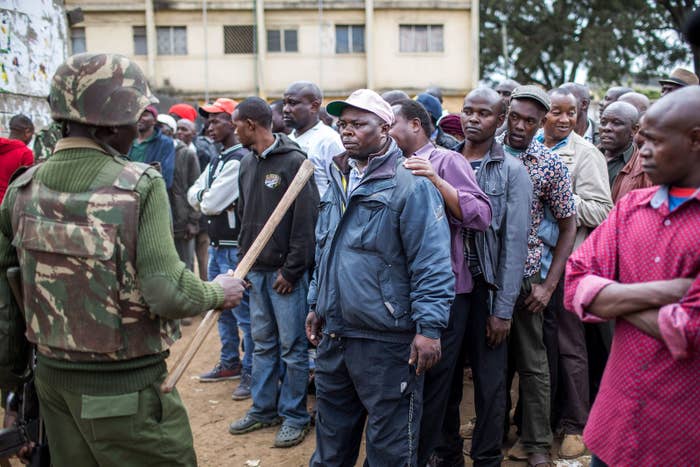 As people headed to the polls on Tuesday, fear of violence continued to linger over some parts of the country. Residents in Lamu County, located north of Mombasa on the coast of Kenya, faced voting delays because of security concerns — the area had recently been the target of attacks by al-Shabaab militants — and as a result, the IEBC sent voting materials in by helicopter, according to the Star daily.

Voters in Nairobi's eastern district of Donholm arrived at the polling center the night before to line up to cast their ballots. Although voting officially began at 6 a.m. on Tuesday, a string of logistical errors led to a four-hour delay.
Most of the voters who spoke to BuzzFeed News in and outside Nairobi said they had a peaceful experience at the polls even though they had to wait several hours to vote.
"I was unable to get inside the polling station, so we stayed out a bit longer," said Marilyn Odongo, who was one of the first voters at the station.
Following the delay in opening some polling stations, the Independent Electoral and Boundaries Commission of Kenya (IEBC) later announced on Twitter that it would keep those stations open late.
Some voters told BuzzFeed News their main concern around the late voting in some areas was that it would lead to a holdup in tallying, which could fuel violence.

"If the results are delayed, that's where the tension comes in," said Kennedy Muturi, one of the voters at Thika Stadium, a large polling station in Kiambu County just outside of Nairobi. He said he waited in line for five hours to cast his vote.
The night before elections, former US president Barack Obama released a statement urging peace and an end to ethnic divisions.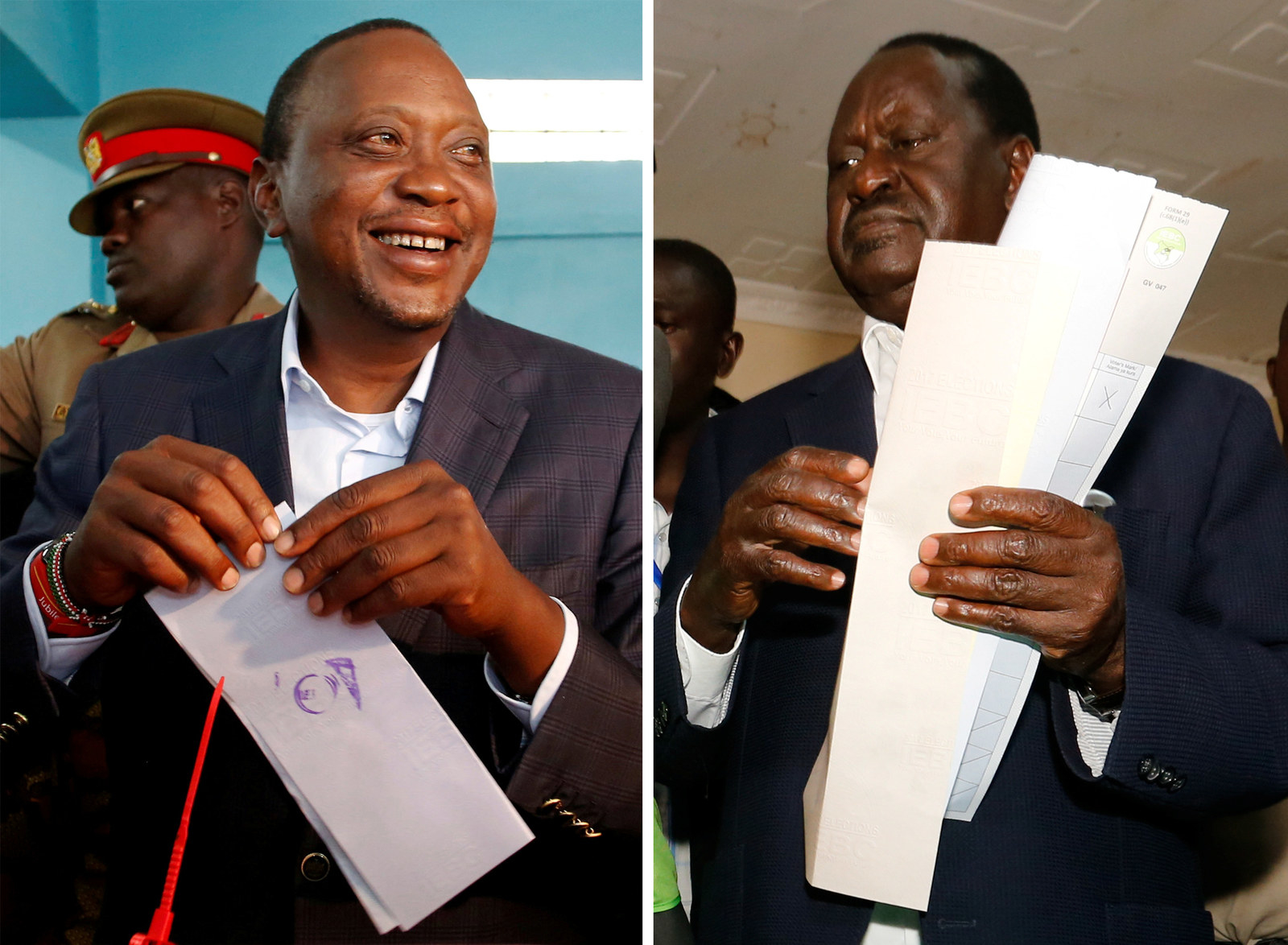 Kenya's President Uhuru Kenyatta — the son of Kenya's first president after independence, Jomo Kenyatta — made a brief statement on Tuesday calling for voters to respect the results of the elections.

"To my competitors, as I have always said, in the event that they lose, let us accept the will of the people," he said, according to the BBC.
At least four people died in protests against the country's electoral commission in May and June. Last week, Kenyan authorities said one of its senior election officials had been found dead in a ditch with his arm cut off and signs of torture. The official had been in charge of developing and implementing a new electronic ballot.

Among the voters on Tuesday was Rose O., a 30-year-old Thika resident, who was voting for the first time in her life.
"I don't like politics because of what comes with it," she said, criticizing politicians who in the past have relied on ethnic groups to garner support. But she remained optimistic that this year's elections would end in peace.
"We can't keep losing blood over elections," she said. "It's foolish."