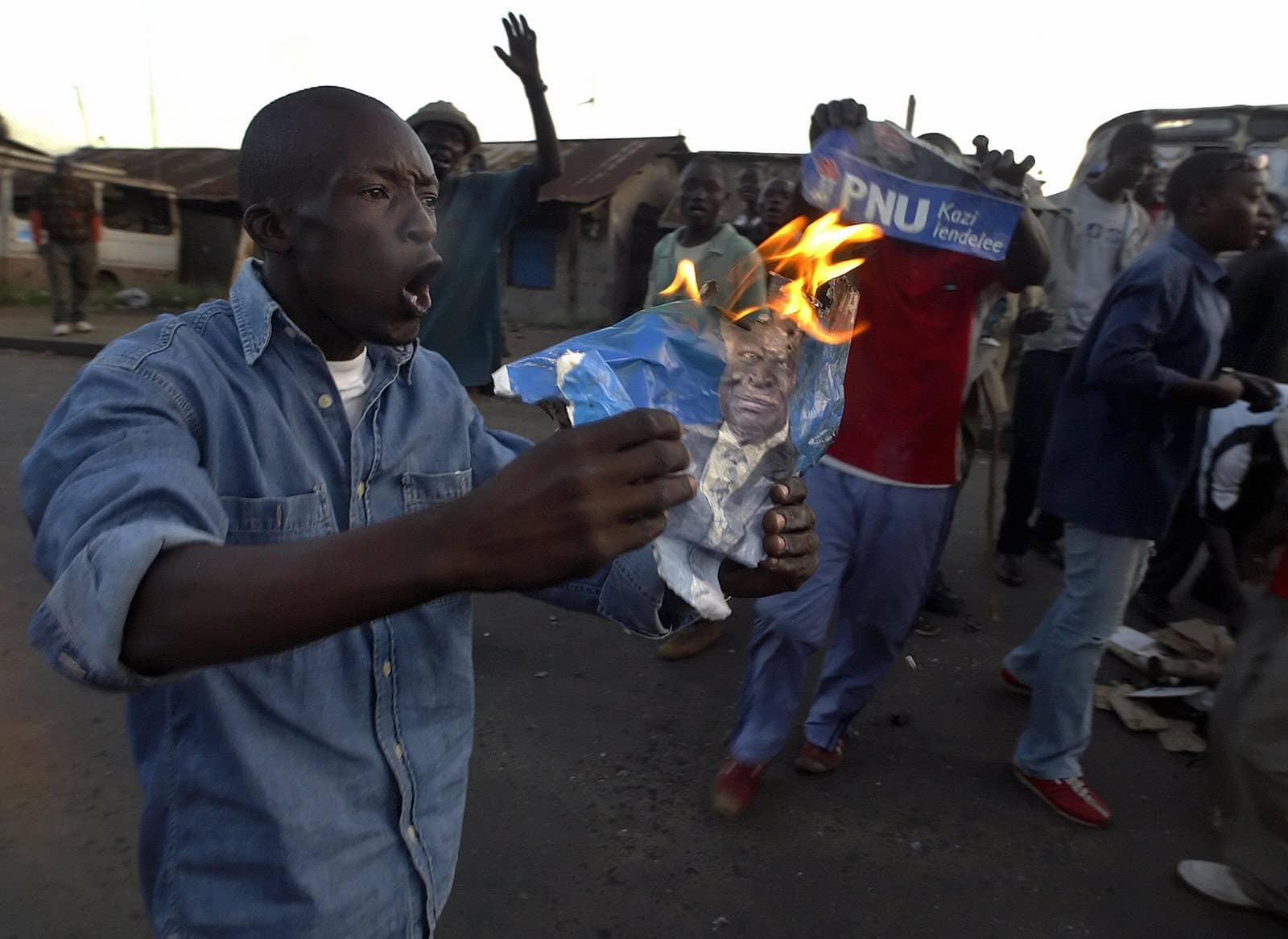 NAIROBI — More than 19.6 million Kenyans will head to the polls on Aug. 8 to vote for their country's new leader. Next week's general elections also marks 10 years since a controversial presidential race marred by ethnic group tensions and highly disputed vote-tallying led to more than 1,000 people being killed and more than 500,000 being displaced in post-election violence.
The incident resonates deeply for Kenyans who were too young to vote in the infamous 2007 elections, but old enough to have vivid memories of the bloodshed that followed.
BuzzFeed News talked to some of those young Kenyans about what they remember of the post-election violence, and how those experiences have shaped their views about politics now that they're of voting age. The people interviewed belong to a variety of ethnic groups. While they grew up outside of Nairobi, they all currently live in the capital.
"I saw people being burned, murdered. It was traumatizing."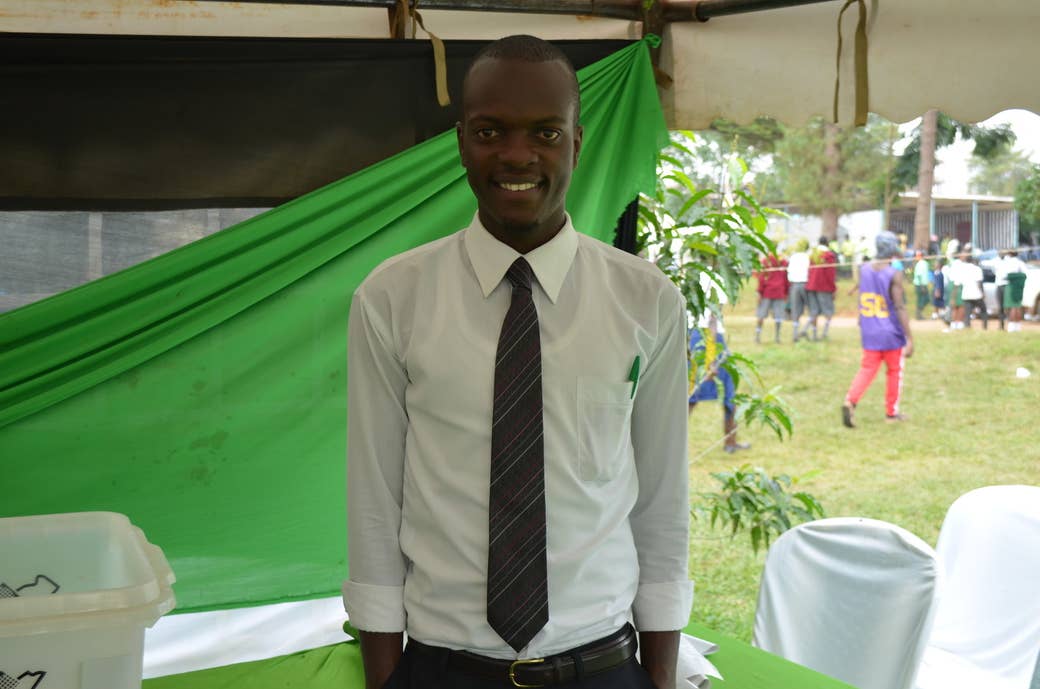 Grayson Marwa had just completed primary school when the 2007 elections rolled around. As a 13-year-old, he remembers politicians coming through his town in Migori County to visit — and bribe — families for their votes.
"You'd see them give out 50 bob [Swahili slang for shillings], or 100 shillings," he told BuzzFeed News at a café one afternoon. "As kids, we used to go line up and expect to get a coin from them. Even when my dad hadn't asked for it, I saw them give him money anyway."
Marwa, now 23, did not recall the elections turning violent until after incumbent runner Mwai Kibaki was named president. The announcement dealt a serious blow to supporters of Raila Odinga, Kibaki's biggest opponent in the 2007 race.
"People felt that their man had been denied a chance to lead, so they had to fight to give him that chance," Marwa said.
He and his family essentially went under house arrest as police and rioters lobbed tear gas canisters back and forth at one another in the streets.
"People got evicted," he said. "They'd speak a certain language, and whether or not you could respond in that language was how they determined what tribe you were and if you could stay or had to leave."
Marwa admitted that as a kid, there was a strange element of excitement seeing his parents staying home with him and allowing him to watch TV all day, but as the violence carried on, the images became haunting.
"I saw people being burned, murdered. It was traumatizing. I didn't want to watch TV anymore, and eventually they stopped showing it altogether," he said.
Marwa started high school two months late that year; he said there were no means of transportation during that time, and "a fear that if you went to school, you'd be attacked there, so people just decided to stay home."
His life regained a semblance of normalcy in the middle of March, when he eventually returned to school. He told BuzzFeed News that the turmoil following the 2007 elections inspired him to become that much more involved in politics.
He proudly cast his first vote in the 2013 elections, joined student government groups in high school and university, and currently works for the Independent Electoral and Boundaries Commission, the organization tasked with ensuring fair elections.
Marwa told BuzzFeed News that he feels optimistic about next week's elections. "If the elections are credible, the country will be peaceful," he said. "The system should be clear, and people should believe that the way they voted is what the results are."
"I'd say voting is useless for us as citizens."
Sisters Sharon Liboi and Beverline Ashioya both left their hometown of Kariobangi North after the 2007 elections. They said there was plenty of evidence leading up to voting day that things would get tense.
"People were talking a lot about how they were going to cause chaos and how they were prepared with pangas [machetes] and knives," said Liboi, 21, a photographer for Siasa Place, a youth political empowerment organization. "They were already prepared for war."
Ashioya, who had just finished her school exams at the time, went to stay with her cousins in Buruburu, far removed from the epicenter of the violence, after the elections. The 23-year-old fashion design student said that, thankfully, chaos did not touch the town, and that life carried on relatively normally.
Liboi and her brother went to stay with their aunt and uncle, who lived on a compound near a prison (her uncle was a police officer). She can't recall how many days they stayed with their relatives, but she knows the duration was longer than expected.
"I remember my younger brother asking my aunt where he would go to school, and my aunt telling him that she would enroll him at a school near the prison instead of our home," she said.
Although Liboi and Ashioya experienced the post-election violence from a distance, they heard gruesome stories from their parents, who by then were separated and living in different parts of the country.
"Our mom lives in Huruma, a place that is drawn to violence, elections or not," Liboi said.
She went on: "She told us that one night there was an attack and people's houses were being burned. Our mom had been running and tripped and fell. Her clothing caught on something and she was stuck. She was eventually able to get away, but she was lucky. Something terrible could have happened to her."
Former president Kibaki belongs to the Kikuyu tribe. Odinga, his 2007 opponent and a current presidential candidate, is Luo. Odinga's loss set off widespread protests and rioting from the Luo and supporters from other tribes, while the Kikuyu and other Kibaki backers retaliated with more violence.
Liboi and Ashioya's father stayed in Kariobangi throughout the elections, and told them about random attacks from Kikuyu gangs, who would station themselves along the road, waiting for matatus — vans that function as informal buses — so they could pull them over. They would allow the Kikuyu to go, but would kill everyone else.
Liboi said that to this day in Kariobangi, some Luo do not pay their rent to Kikuyu landlords.
"And the Kikuyus won't come for it because if they do, they'll get 'dealt with,'" she said.
But above the looters and gangs, "I blame politicians for what happened, and what's going to happen, and what's been happening," she said. "If you follow their rallies, what they say triggers people. They incite."
They both said the corruption within Kenyan government robbed them of their hope for fair and peaceful elections.
"I'd say voting is useless for us as citizens. It's a mind game," Ashioya said. "They want to make us feel like we had a say, but in the real sense, we don't really play a part in anything."
Liboi is registered to vote, but does not plan to cast a ballot out of concern for her safety.
"The thing that convinced me not to vote was the thought of insecurity again. There's going to be violence," she said.
Ashioya, who is also registered but is unsure if she will actually vote, said that she is waiting on a candidate who wasn't involved in what happened in 2007.
"Let's have a different thief. All of the candidates right now are thieves cut from the same cloth."
"The whole country was in shock."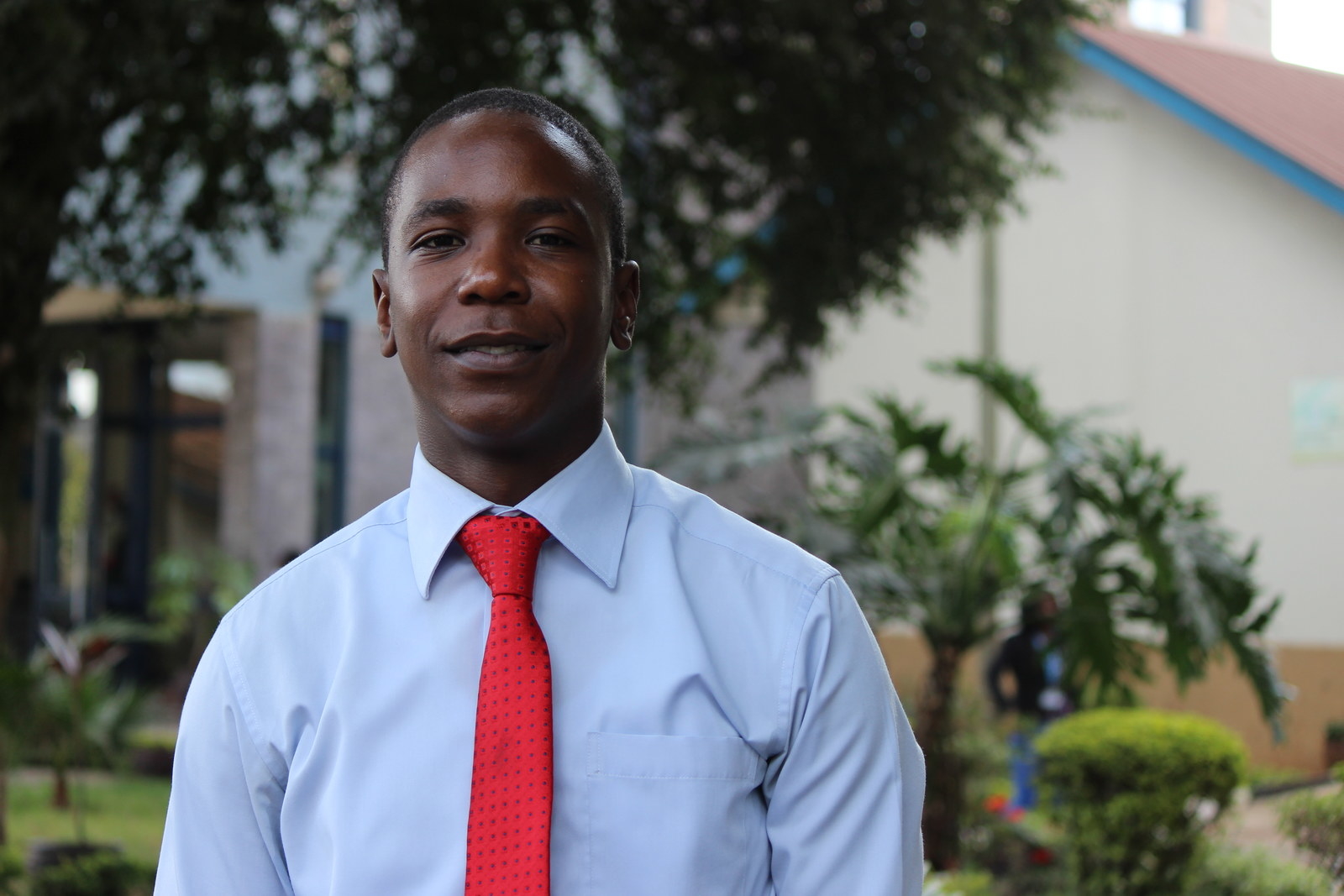 Aloys Lavern Otieno — who is Luo like Odinga — remembered a widespread sense of optimism leading up to the 2007 elections in his hometown of Thika.
"What I remember most was following the elections being glued to the TV screen," the 21-year-old told BuzzFeed News from the courtyard of Daystar University, where he's a student.
"I remember going to bed with Raila leading by up to a million, but I remember waking up in the morning and it was all upside-down," he said. "The whole country was in shock."
The confounding results of the elections have been well-documented. According to a 2008 Human Rights Watch report, "In the closing hours of the tabulation process, a lead of over one million votes for opposition candidate Raila Odinga evaporated under opaque and highly irregular proceedings and was transformed into a razor-thin margin of victory for Mr. Kibaki."
Otieno's father worked for the government at the time, and immediately became concerned for his family's safety.
"The craziest memory I have is being picked up from school by my dad's aides one day," he said.
"That night, we drove all the way to Amboseli National Park because my dad works in the area. I attended a school there for a whole term," he added. "Later I was told that there were serious tension in Thika, and leaflets were circulating telling certain people that it's not their area so they need to move."
Otieno told BuzzFeed News that while Thika was an ethnically diverse area, it still had a Kikuyu majority. Despite the fact that his family had lived there for 16 years, they did not return, even to visit, until this year.
"I wish I could go back permanently, because that was my childhood," he said. "All my friends were there."
Otieno acknowledged that even though he had the means to relocate to a safer area, he was still scarred by the memories.
"[I] only saw the violence on TV, but it was still scary at that age to imagine that guys were actually being hacked because they were of a different tribe," he said.
"Now I'm very hopeful; I think Kenyans are growing."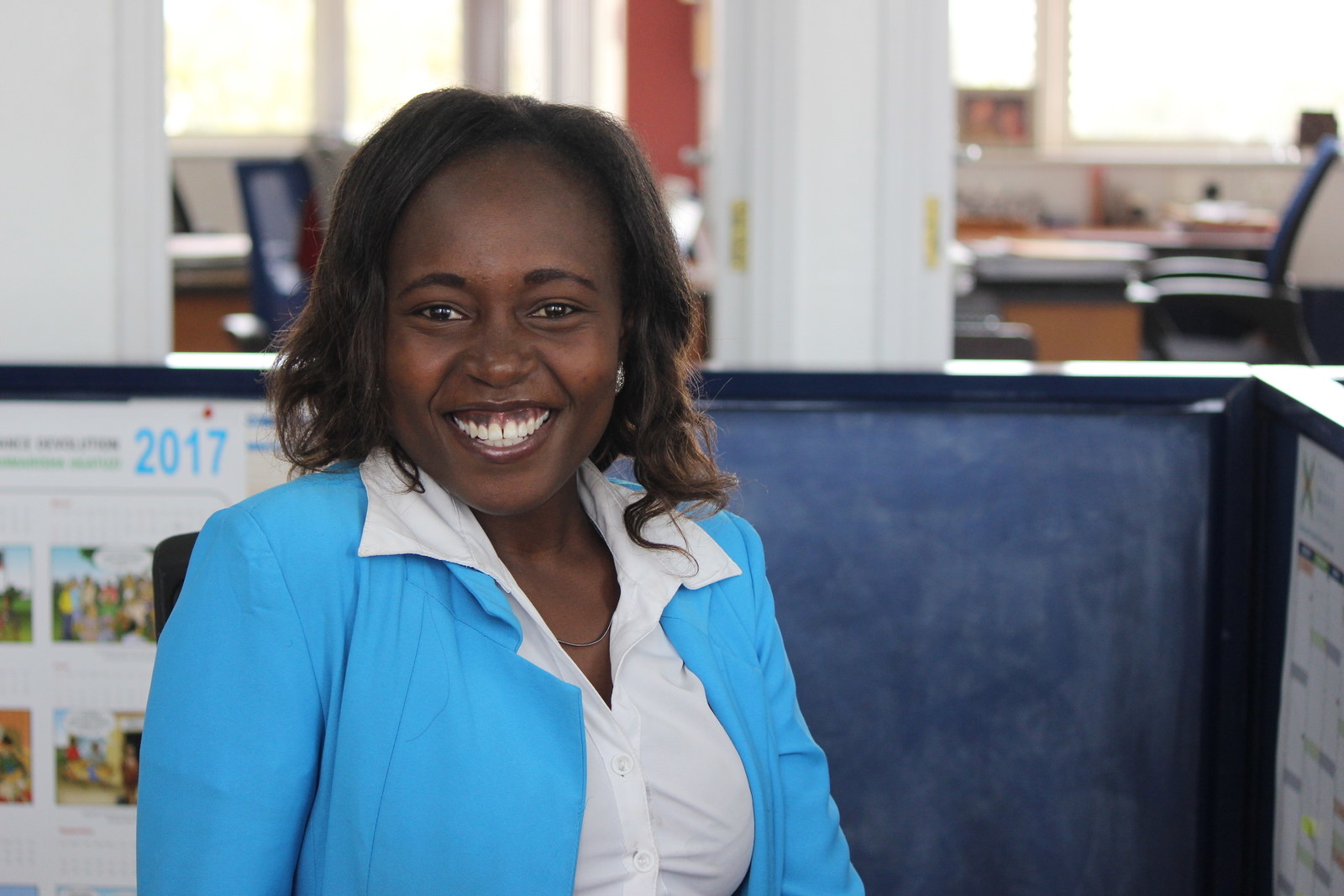 The first indication Banice Mburu had that the 2007 elections could be dangerous was when she saw a group of men attack an Odinga supporter at a bus stop a few weeks ahead of the vote in her hometown of Nakuru.

"The man was wearing orange [the primary color of Odinga's party] and waving banners, but he was completely alone," Mburu, now 23, told BuzzFeed News.
"All of a sudden, around 50 boda-boda [motorbike] guys crowded him, beat him, and ripped his clothes off. That guy had to move out afterwards."
She said that the incident spurred a mass exodus of the non-Kikuyu after they saw what happened to a man who supported the opposition.
So she was pleasantly surprised to learn that her school in Solai (about 35 kilometers from Nakuru) was still open in early January 2008, a few days after Kibaki had been declared president.
But that sense of optimism and safety was short-lived.
"Eventually, parents came with clothes and some food to stay at the school," she recalled. "Parents were staying in the school fields during the day while kids were in class. At night, when students went to their dorms, the families slept in the classrooms."
After a few weeks, Mburu's school shut down and did not reopen until two months later in March.
Meanwhile, violence intensified in Nakuru.
"I know one friend who died," she said. "He was Kikuyu and around 21 years old. His body was never recovered, even to this day. There was no time to go look for the body because you might also be killed."
She said that the number of corpses became so high that people resorted to burying them in mass graves, or simply dumping the bodies into a valley near town.
Despite all that she saw and experienced, Mburu remains positive about the upcoming elections.
"Now I'm very hopeful; I think Kenyans are growing. They haven't all gotten there, but I think there's a different narrative than 2007," she said, pointing to the fact that people her age are less likely to vote along strictly ethnic lines, as their parents have done.
She also criticized politicians who rely on divisions to get votes, and said that the more educated Kenyans are about history and the civic process, the less likely violence will be.
"Politicians prevail when they divide and rule. It's basically like colonialism. They had to divide us in order to continue being the leaders or the lords," she said.
"I'll vote on the 8th, but that does not mean my responsibility ends there."
Muthoni Njoki's mother was always heavily involved in the political sphere as a civil servant. Having helped transfer votes from the polling station in their hometown of Narok during the 2002 elections, Njoki, now 24, remembered feeling surprised to know that her mother had decided not to do the same work during the 2007 elections.
"She said it was because she wanted to spend more time with her family on election day, but we didn't believe her," Njoki told BuzzFeed News at a coffee shop in July.
Njoki's mother is Kikuyu, and her father is Maasai. (Her mother raised her and her sister as a single parent.) Even though the tension between the two tribes increased leading up to the elections 10 years ago, she remained largely unconcerned about the violence.
But then her mother told her they would not go to church the Sunday after elections, a tradition they'd always had.
"That night, we heard what we thought were fireworks," Nkoji said. "But later we learned they were gunshots."
Njoki said that she, her sister, and her mother went to sleep that night thinking everything was fine. The next day, her mother, a veterinary surgeon, went into town. Within minutes, she called Njoki's older sister and ordered her to pack up their belongings. She was taking them out of Narok.
On their way out, she saw tires burning on the roadside, and discovered that one of the large supermarkets in town had been completely burned to the ground. As they passed crowds of people setting up tents outside of the hospital and police wielding guns among the chaos, her mother told her not to roll down the car windows.
"I was wondering, Is this the end of us in Narok? Do I need to change my name to a Maasai name in order to fit in? Would I keep on going to school? And those are not things that a 14-year-old should be worrying about," she said.
The family resettled for two weeks in the town of Kikuyu, where her mother had some land. Schools had been closed, so they spent most of their time watching the violence play out on TV.
"On one hand, I was thankful to come out unscathed. On the other hand: How could you go from living beside someone to hating them?" Njoki said.
Two weeks later, Njoki enrolled at a school in Kiambu. She did not return to Narok until April 2008.
Now, Njoki is a mother to a 3-year-old girl, and works in marketing while her mother takes care of her daughter. She told BuzzFeed News that motherhood played a significant role in her increased involvement in politics.
"I hope nothing will happen in August, but I've already told my mom that my daughter will not stay in Narok," she said. "She will come stay with me in Nairobi, and if the town doesn't burn, I will send her back."
But Njoki and her mother are still prepared for the worst in Narok.
"My mom gave me all of her legal documents earlier this year should anything happen to her," she said. "That's the sad part. I have all the originals, everything I need to survive on. She told me to keep them safe, because she refuses to leave Narok this time."