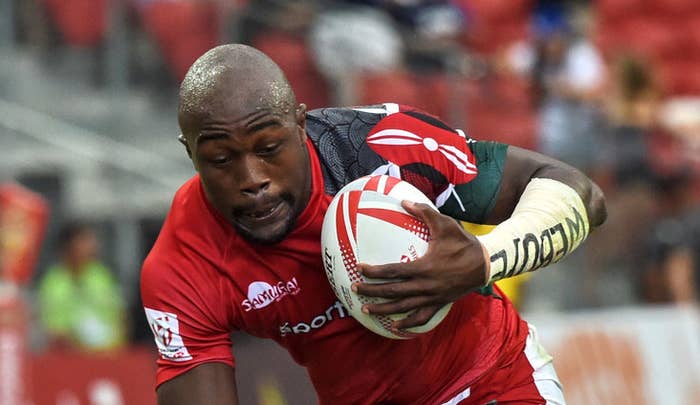 NAIROBI — Two rugby players have appeared in court in Kenya charged with raping a woman after her birthday party.

Frank Wanyama, 23, and Alex Olaba, 22, denied the accusation, which first surfaced in a viral Instagram stories post by the alleged victim, a musician, earlier this year.
The men play for the popular Kenya Harlequin FC team and internationally for their country's sevens team (which is when smaller squads of seven per side, rather than 15, compete). They are accused of raping the woman at an apartment in Nairobi in February.
The alleged victim said she was attacked and raped repeatedly by two men on her birthday, and revealed that she became pregnant as a result. In a later series of posts, she named her alleged attackers as well.
She said she was raped "the whole night and I was sleeping in and out of consciousness maybe due to shock but I was helpless." She added that she "couldn't fight two men who play rugby professionally," and that because they were stronger, she "let them do whatever they wanted to do the whole night."
"I just remember crying and knowing that I was completely and utterly helpless," she wrote. "I went back out and they continued."
Earlier this month, Kenya's Office of the Director of Public Prosecutions announced it would take up the case, leading to the charges laid out in court today. The same day, the Kenya Rugby Union, the sport's governing body in Kenya, released a statement saying that it "does not condone sexual harassment or any other activity that goes against the spirit of World Rugby Regulation 20 and remains committed to continued respect, empowerment and increased participation of women in all aspects of the sport of rugby."
The players' attorney argued in court Monday that they should be able to keep their passports so they could play in an upcoming international tournament. The judge granted them both bail at 500,000 Kenyan shillings each ($5,000). The next court hearing will take place May 16.