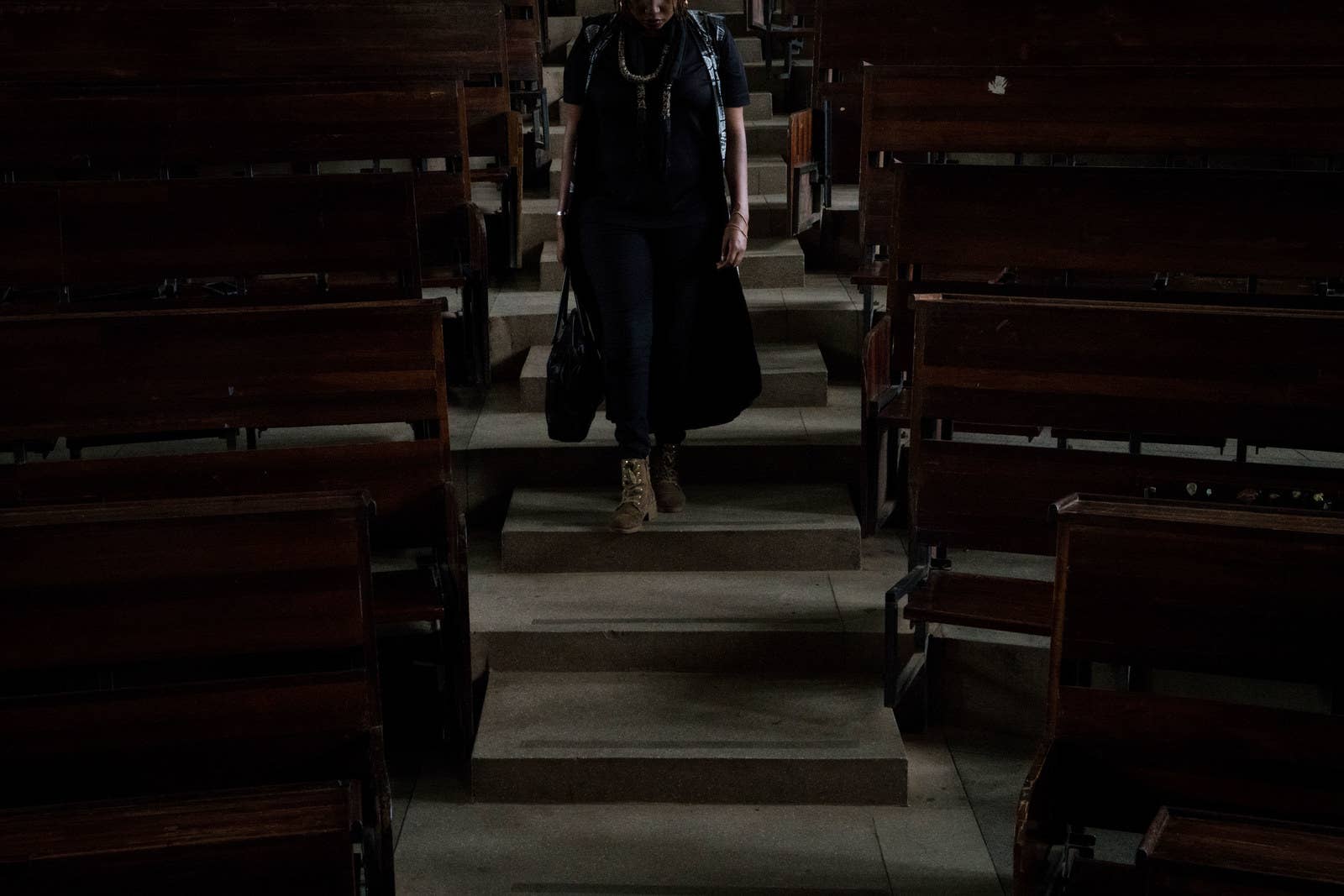 NAIROBI — Gatura Gatura was watching Black-ish late one night when her neighbor came over to her apartment and asked to borrow a lighter. As she turned to find one, he asked if her girlfriend was home. Gatura, who was getting ready to begin her second year of law school, told him no; though they lived together, her girlfriend was a DJ and had a gig that night.
The next thing she knew, he had pinned her to the ground and started beating her. Her back was hurt from where she'd been thrown against the floor, her face was swollen from the blows, she had scratch marks on her chest, and she was left with a permanent scar on her lip from where he forcefully tried to kiss her. If Gatura hadn't screamed, she doesn't know what would have happened next.
But almost three years after the events of that night, her neighbor has never been prosecuted for what he did.
Experiences like Gatura's are not uncommon for people who identify as — or who are simply presumed to be — gay, lesbian, bisexual, transgender, or queer in Kenya. But, if a group of highly motivated civil rights attorneys and activists have anything to say about it, that could all change.
Three groups have petitioned Kenya's high court to end what they say is a legal contradiction that has been used to discriminate and justify violence against LGBT people for years. And the stakes could not be higher; other African countries will likely cite Kenya's decision in their own LGBT court battles.
"If they rule in our favor, it could change things across Africa."
For people like Gatura, the case is of the utmost importance. When she went to a legal firm soon after her assault to look into pressing charges against her neighbor, she was advised not to report anything at all.

"They told me not to go to the police because they criminalize lesbians and wouldn't take my case seriously," she told BuzzFeed News from a cafe in Nairobi.
Even though her attacker may never have to face consequences for what he did, Gatura, now 23, still calls what he did a hate crime. She said that he had asked her out on a date a few times before, but she had told him she identifies as a lesbian, and wasn't interested. She thinks he was so angered by the sight of her and her girlfriend living next to him that he decided to attack her.
Gatura attended one of the recent hearings at the start of March with a pocket-sized and note-filled copy of Kenya's constitution in her bag, partly because she's writing a paper on the case for school, but also because she is just one of many people who identify as LGBT avidly following a case that could profoundly affect the way they live their lives.
At the heart of the case is the contradiction between Kenya's liberal constitution and its outdated penal code.
When the constitution was amended in 2010 it was widely heralded as one of the most progressive sets of laws in Africa, but LGBT people are criminalized under separate laws that have gone unchanged for more than half a century.
Njeri Gateru is the cofounder and head of legal at the National Gay and Lesbian Human Rights Commission, one of three organizations arguing the LGBT community is being unfairly targeted.
She told BuzzFeed News from the commission's main office in Nairobi that sections of Kenya's penal code, last amended in 1967, ban certain sexual acts, but that LGBT people were the only ones in the firing line.
One article states that any person who has "carnal knowledge of any person against the order of nature," or who "permits a male person to have carnal knowledge of him or her against the order of nature," is guilty of a felony and can face up to 14 years in prison. Another, concerning "indecent practices between males," prohibits men from committing "any act of gross indecency with another male person."
"I think at some point it just clicked: What the fuck? There's no system here."
Gateru said the vague and archaic language used in the penal codes has only created further confusion.

"The attorney general, in response to our petition, said that 'carnal knowledge against the order of nature' includes any sexual act that does not lead to procreation," Gateru said. "So that means oral sex, anal sex, masturbation, sex while you're pregnant, sex if you don't have a uterus, sex if your sperm count is low. There's a whole lot."
But straight people who have anal sex aren't considered criminals in Kenya.
"Are we trying to say that all of that is carnal knowledge against the order of nature?" Gateru asked. "And if we're saying that, then why are these provisions of the penal code only applied to people who appear or who are thought to be nonconforming in the way that they love, and specifically people who are imputed to be lesbian, bisexual, trans, or gay?"
Gateru's group also offers legal aid to people who are being discriminated against because of their sexuality. In 2016, the commission received 193 reports of violations, most common among them being cyberbullying; blackmail and extortion, usually through dating apps like Grindr; verbal assault; and physical assault. (In one case, the victim was beaten so severely that he lost the use of one of his testicles.) Other forms of violence and discrimination its clients have experienced include eviction, unlawful termination, and so-called "corrective" rape.
The high court petition resonates with Gateru, 28, on a personal level. She identifies as queer, but she remembers constantly getting in trouble in high school for being perceived as a lesbian. She didn't even know she was queer back then.
She recalls a night out drinking with classmates where a queer friend who often pretended to be straight for his own safety "forgot to put on a show." Not long after that night, Gateru said, some other students cornered her friend and beat him up. What was even more upsetting to her was that when her other friends talked about his attack, they said things like, "I don't care about gay people, as long as they don't hit on me."
"I think at some point it just clicked: What the fuck? There's no system here," Gateru said. "There's been no time in history that the majority will check itself on its own volition. It was that realization that there was a problem and that something could actually be done."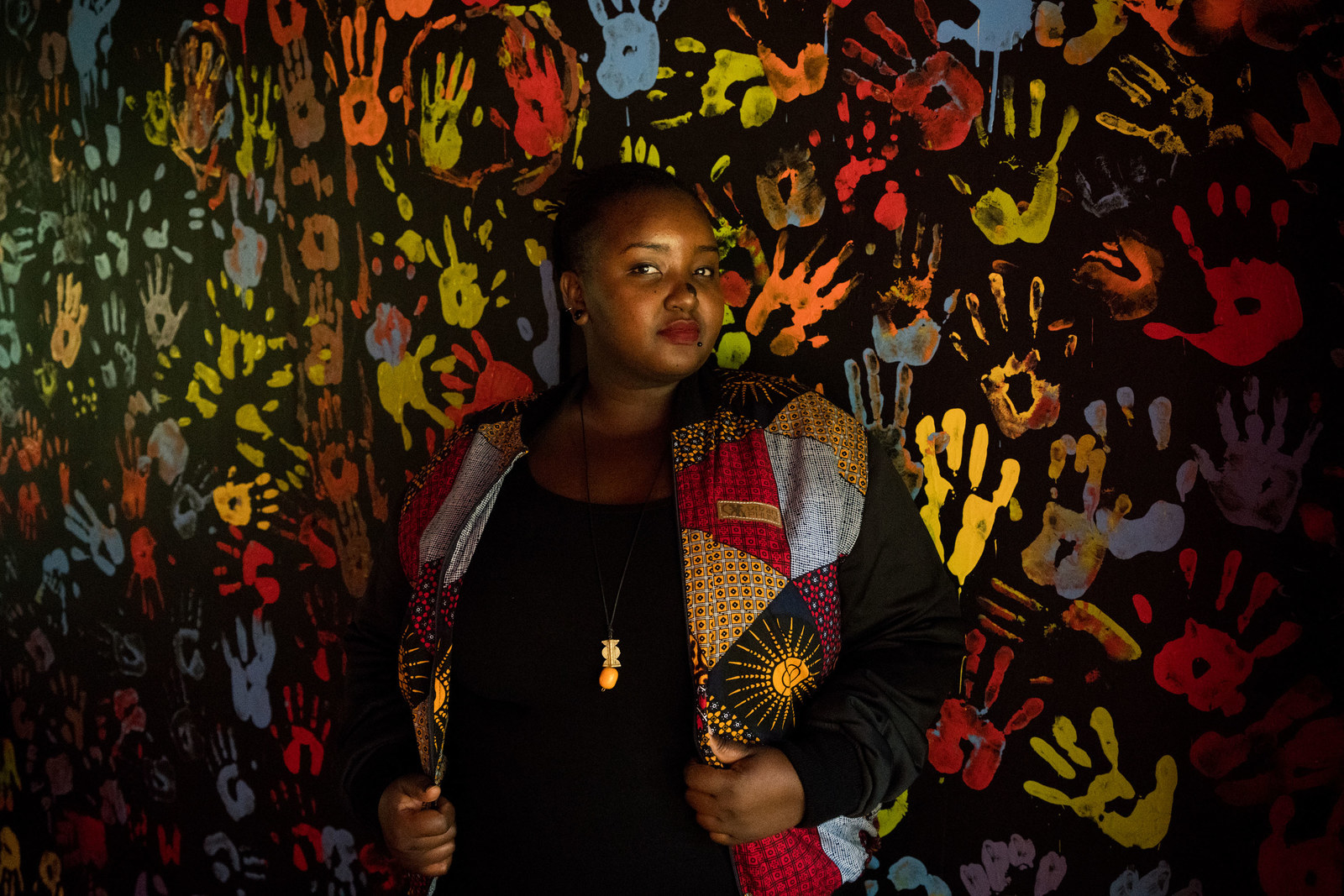 Nearly everybody involved in the petition hearings has had a similar, often visceral call to action. Daniel Onyango, who serves as the executive director and cofounder of the Nyanza, Rift Valley, and Western Kenya (Nyarwek) Network — an LGBT rights advocacy group that serves regions of Kenya west of Nairobi — used to be a doctor working for Centers for Disease Control and Prevention (CDC) in Western Kenya.
Word began to spread that Onyango worked in the area and would treat gay men, and soon people started to contact him asking for help with everything from antibiotics for STIs to condoms and lubricants. Most of the time, his unofficial patients couldn't afford the things they needed, so Onyango purchased the supplies himself from the CDC, and then brought them home and treated the men from there. One year, he spent 75% of his salary on supplies. While money wasn't his main concern, Onyango, 35, could not ignore the underlying message of what he'd been doing.
"I didn't know there was so little access to health services for gay men," he told BuzzFeed News over samosas one evening at a cafe in Nairobi. After hearing news that a friend, who had been sexually assaulted by six men and evicted from his place in Nairobi, had killed himself, Onyango knew he had to do more than operate a makeshift health clinic.
He joined with other LGBT activists in the region and established Nyarwek in 2009. The coalition, which now covers 12 counties in Kenya, partners with local religious leaders to facilitate stronger connections with the LGBT community. The organization also backed one of the petitions under consideration in the high court.
"It's difficult to be told that you are a sin."
Religion is often cited as a means of justifying sections of the penal code used to discriminate against LGBT people. The Kenyan Christian Professionals Forum has been the primary voice opposing the LGBT advocacy groups during the hearings, which took place in February and March at the Milimani Court House in Nairobi.

Georgina Adhiambo, who cofounded Nyarwek with Onyango and runs Voices of Women in Western Kenya — which specifically serves lesbian, bisexual, and queer women in rural areas of the country — also works with traditional and Christian churches to raise awareness and help people better understand the LGBT community. A Catholic herself, she told BuzzFeed News that "religion encompasses human rights with compassion and love," but that the church leaders arguing against the repeal of the penal codes are relying on age-old tropes about gay people to create a culture of fear.
One of the most vocal opponents of the petition is Charles Kanjama, who argued during the Mar. 1 hearing that 80% of Kenyans are Christian, and that all of them would oppose any legislation that supported LGBT rights.
In his argument, Kanjama also cited studies that contained inflammatory lines such as the claim that gay and lesbian people have 100 sexual partners a year on average, which elicited laughter from the crowded courtroom filled mostly with people in support of the petition.
Gatura, the law student who'd been attacked for being a lesbian, sat through Kanjama's whole argument before leaving at midday for a doctor's appointment. Just before she left, she said she thought the case could go either way, but that she was feeling emotionally vulnerable after hearing the opposition talk about the LGBT community, saying things like how they were going to "transform the definition of family" and implying that LGBT-identifying people had been victims of abuse.
"It's difficult to be told that you are a sin," she said.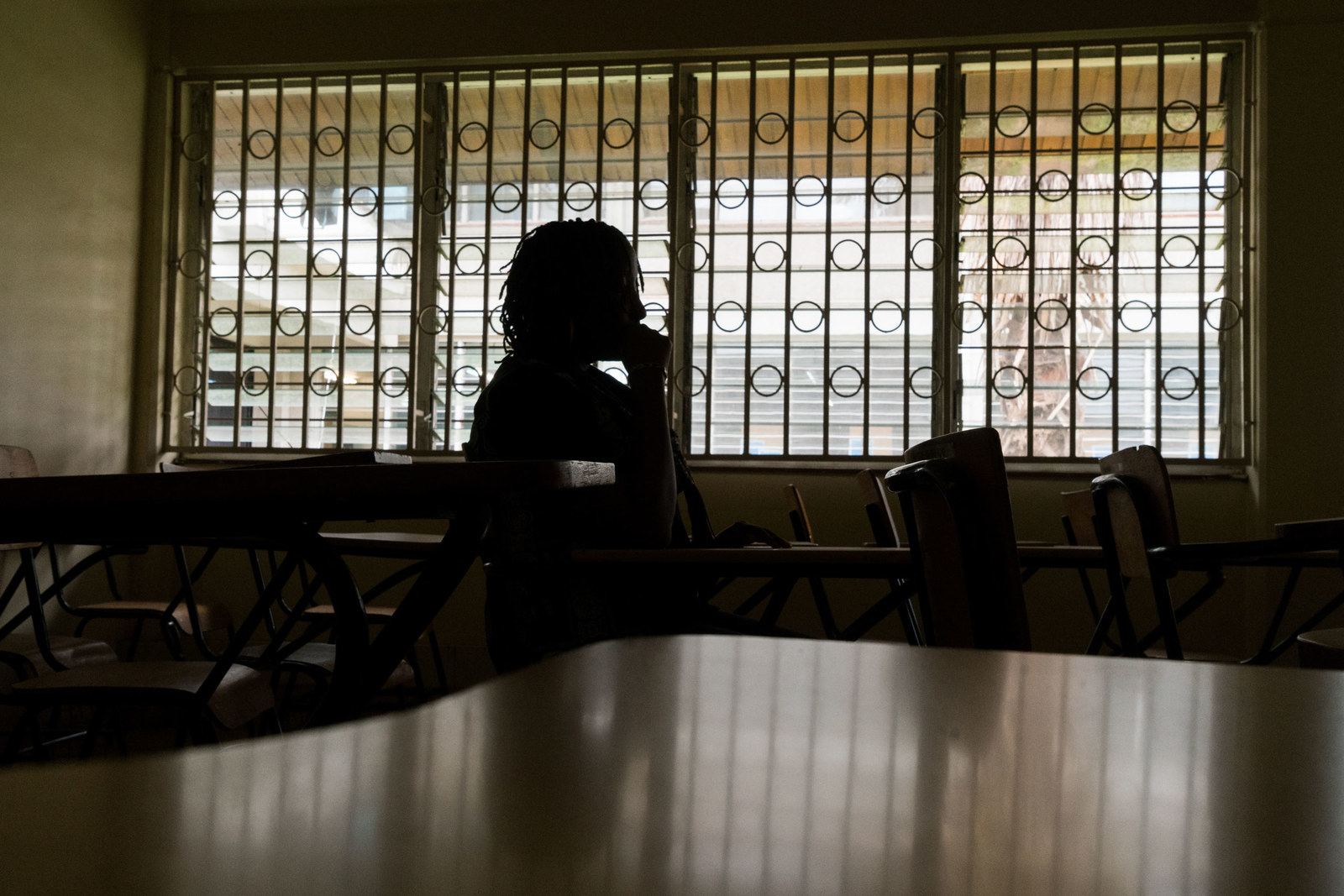 Also sitting in court was B. Maina. The 28-year-old writer, who identifies as gay and asked that his full first name not be used out of concern for his safety, told BuzzFeed News that after reading about the hearing in a local LGBT publication, he decided to attend.
"We've been stigmatized for so long, politically, socially, economically, and religiously," he said outside the courtroom. "The law is not on our side."
He felt that the attorneys supporting the petitioners, which included renowned Kenyan civil rights attorney Paul Muite, presented strong arguments, but he was still worried about the influence of religion and culture on the three judges who will decide the case.
At the end of the Mar. 1 hearing, the judges announced that they would reveal the date of their decision on Apr. 26. The people who have been seeking answers in this case since 2016 — and for some, even before that — are going to have to wait a bit longer.
"But if they rule in our favor," Maina said, "it could change things across Africa."