Kanye West and Kim Kardashian West met on Monday with Ugandan President Yoweri Museveni, whom the rapper gifted with a pair of Yeezys because what even is 2018 anymore?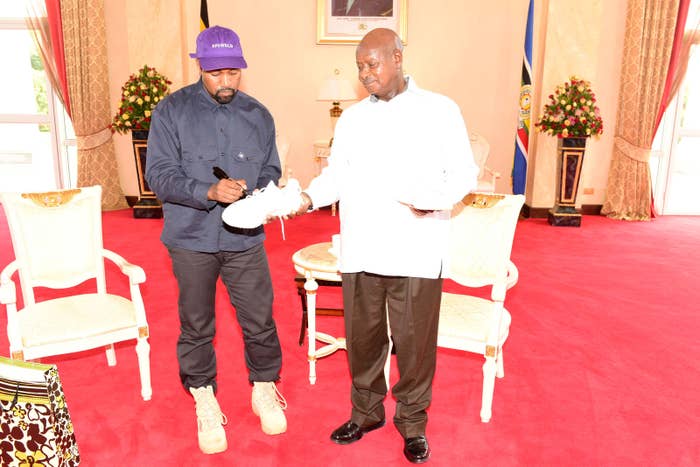 Museveni tweeted that he "held fruitful discussions with the duo on how to promote Uganda's tourism and the arts. I thank Kanye for the gift of white sneakers."
The hip-hop artist announced on TMZ two weeks ago that he and his family would be visiting "what is known as Africa" for two weeks so he could complete Yandhi, a studio album he says will incorporate "sounds that you've never heard before" and "concepts that people don't talk about."
West said of his trip to the continent that he just needed "to go and even find out what it's really called and just grab the soil and be, and cook food, five meals a day so the metabolism stays up," as well as "have the mic in the open so you can hear nature while we're recording."
His trip to the East African country known as the Pearl of Africa started the day after his not-at-all-strange meeting at the White House with President Trump.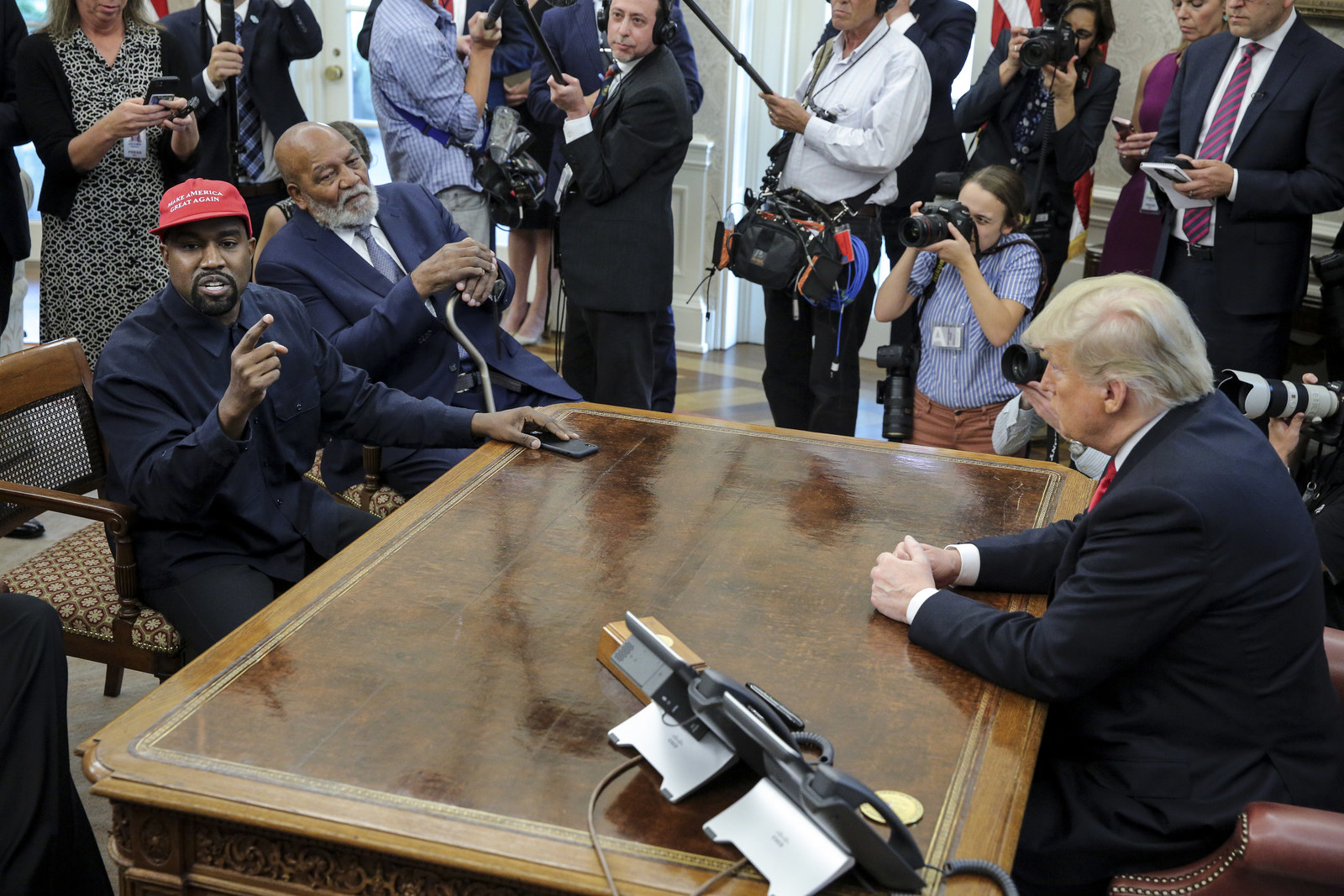 (It's also just a little over a week after first lady Melania Trump made her first trip to Africa, having stopped in Ghana, Malawi, Kenya, and Egypt.)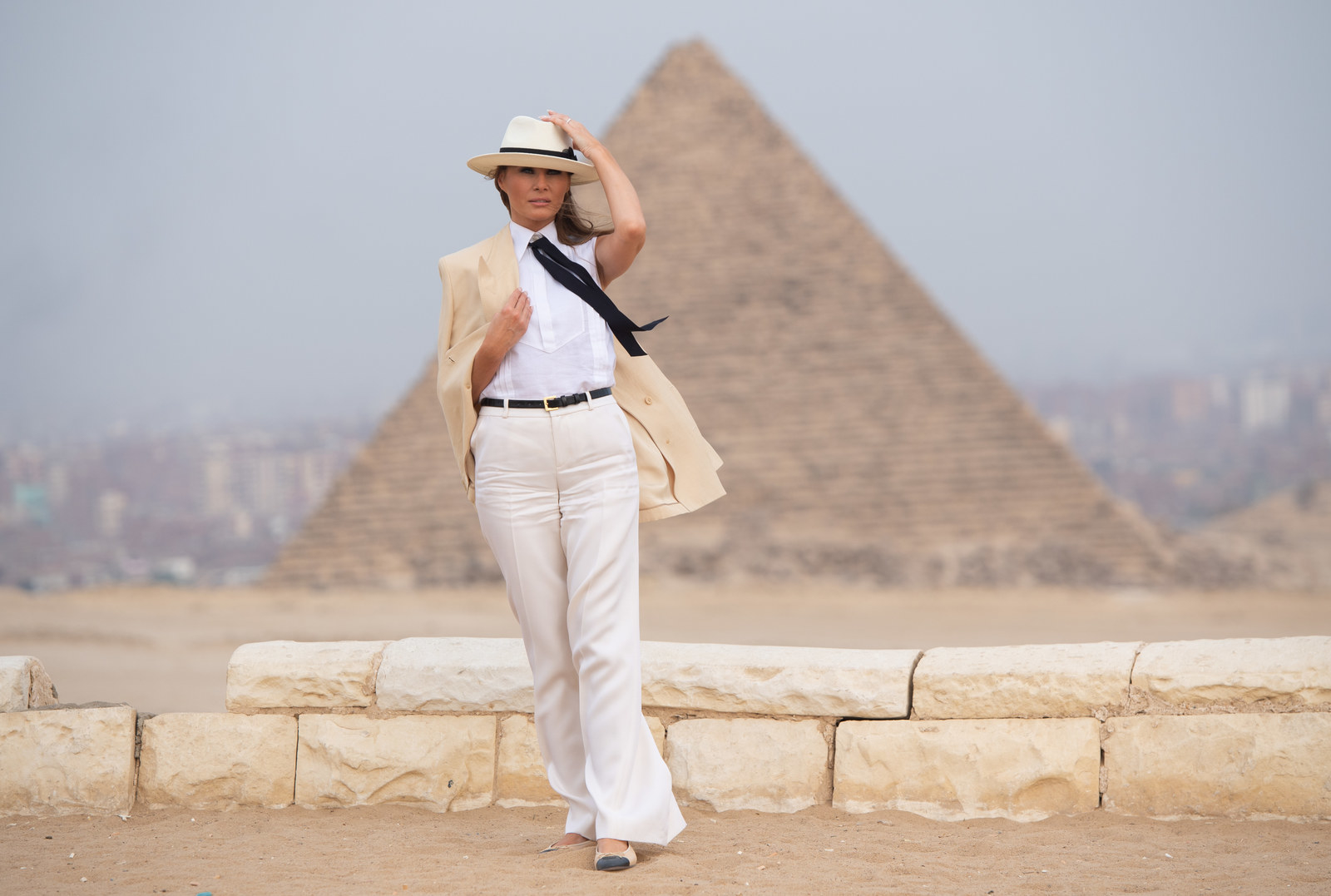 Since he arrived in Uganda on Friday, West has tweeted a cryptic video about mind control and has been seen dancing to Afrobeat.
For the most part, Ugandans on Twitter were cool with Ye's visit to ~the motherland~ with many saying they hoped his visit would boost tourism in the country.
Some looked forward to West fully embracing the culture, which these days includes, among other things, getting taxed for using social media.
Not everyone has been particularly enthused by West's visit. Some worry that he'll end up appropriating the local music.
And others criticized him for visiting Museveni, who popular Ugandan hip-hop artist-turned-lawmaker Bobi Wine accused of ordering him to be brutally tortured.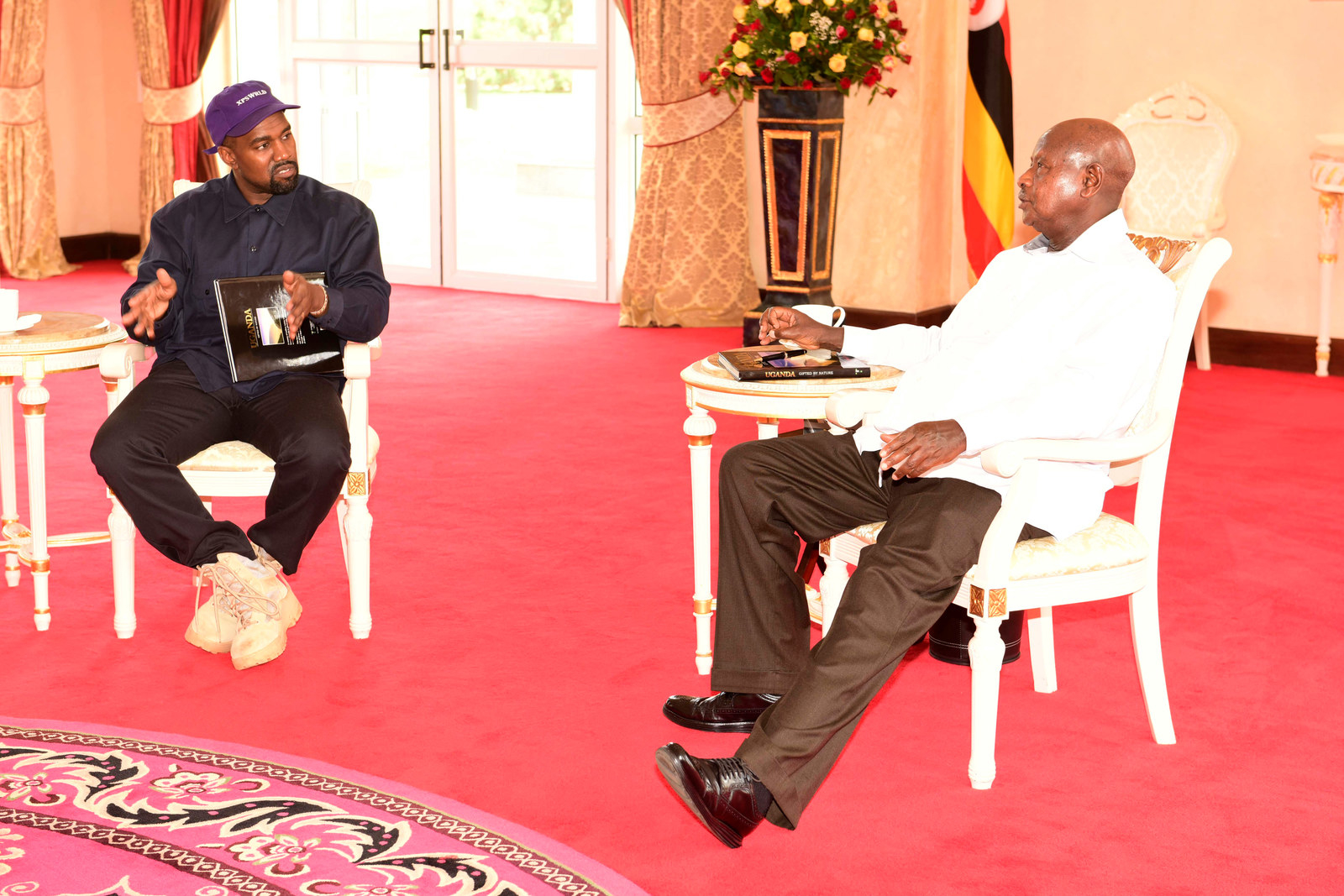 Yandhi is coming out, according to West, on "what is known as Black Friday."