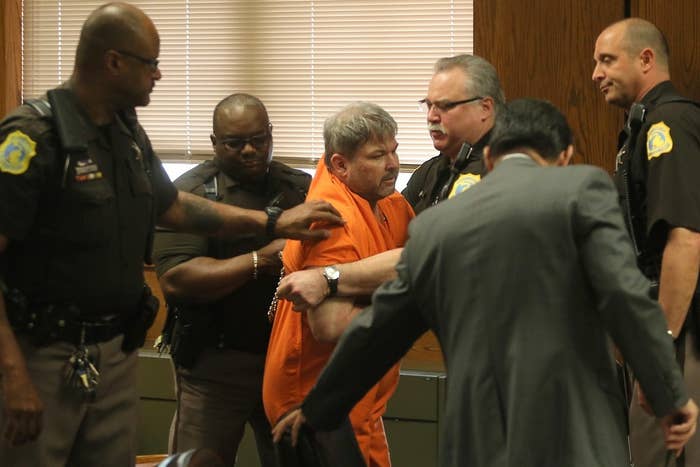 The suspect in the February shootings in Kalamazoo County, Michigan, was forcefully removed from the courtroom Friday morning after repeatedly interrupting a witness during her testimony.
Video footage from the courtroom shows 45-year-old Jason Dalton, an Uber driver, who has been charged with six counts of murder for the attack that has been described as senseless and random, spurt out a statement about people with black bags during Tiana Carruthers' testimony. Carruthers was one of two people seriously injured during the Feb. 20 shooting rampage.
"People, they have these old, black bags," Dalton said, "and people drive around and look at them." He added that this was then it was time to tell people to "go to temple."
Carruthers began to cry on the stand during Dalton's outburst.
Judge Christopher Haenicke can be heard telling Dalton to be quiet and to listen to his attorney, but he continued to talk.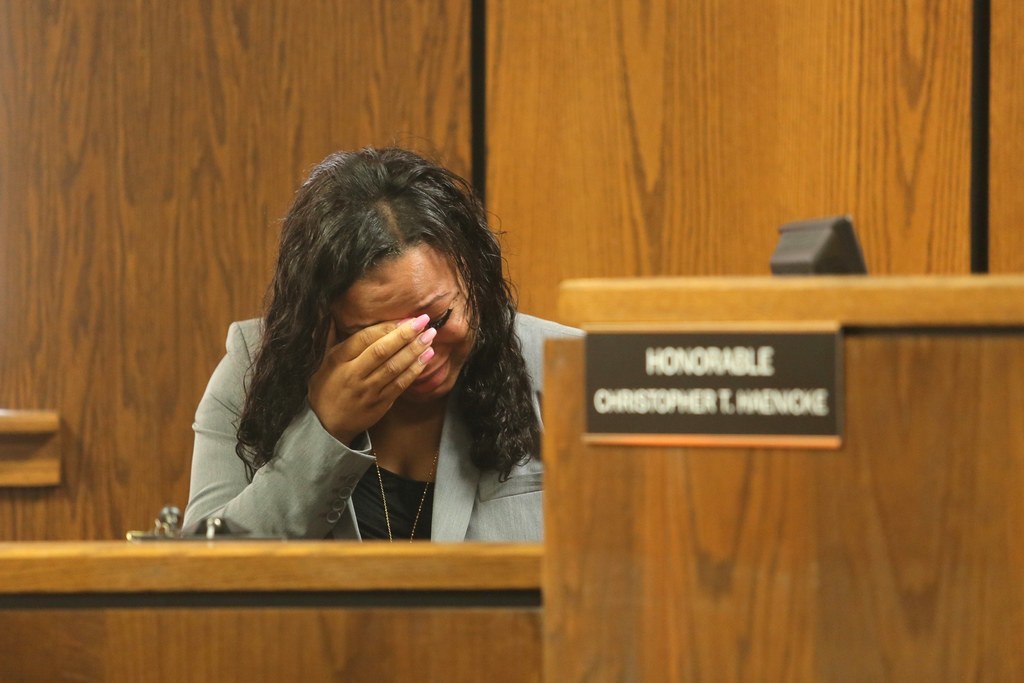 As Carruthers continued to cry, Judge Haenicke called for a recess and officers dragged Dalton out of the courtroom. His office confirmed to BuzzFeed News that court will resume at noon local time, and that Dalton would be recorded on camera from jail.
Attorneys have discussed at length the state of Dalton's mental health leading up to the trial. He was ordered to undergo a mental competency evaluation before the trial, and later argued that the Uber app made him kill six people.
The company has maintained that there was no way for them to have foreseen the shooting because Dalton had no previous criminal history and had a good rating as a driver.